Editor's note: During the past two decades, Dominion Energy has emerged as one of the most influential political forces in Virginia.
Last month, in a decision that could allow the Richmond-based monopoly to reap an estimated $1 billion windfall, the Virginia Supreme Court confirmed that the General Assembly can constitutionally freeze electric rates.
This is part one of a three-part series that explores the utility's transformation and political power – and what that means for the company's 2.5 million customers.
---
---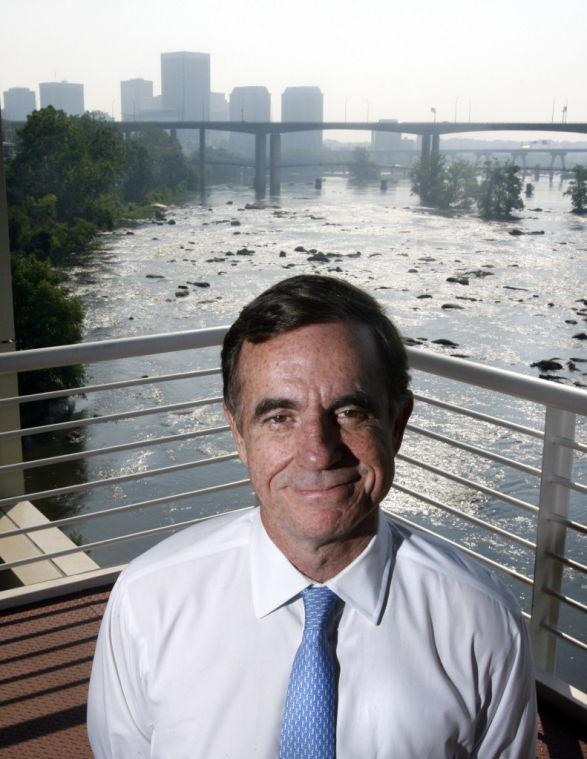 Thomas F. Farrell II was just a tall 40-year-old lawyer with a blank legal pad when he walked into a General Assembly meeting room in early 1995.
The three members of the State Corporation Commission were waiting for Thomas E. Capps, chairman and CEO of Dominion Resources Inc., the parent company of Virginia Power. They hoped to resolve a political battle between the commission and energy company over legislation to give regulators clear authority to protect monopoly utilities like Virginia Power from interference by their corporate parents.
But Capps was late in returning from business in New York, so the commissioners met for the first time with Farrell, an unknown attorney from Alexandria for a Richmond law firm then called McGuire, Woods, Battle and Boothe. Within six months, Farrell would begin his meteoric rise to the top of the utility holding company and a dominant role in Virginia politics.
"He said, 'I don't know much about utility law, but what are your concerns?'" recalled former SCC Judge Theodore V. Morrison, a conservative Democrat and trial lawyer who had represented Newport News for 20 years in the House of Delegates.
The question exasperated the regulators because Farrell was part of a legal team that had battled the SCC publicly for more than six months over its investigation of a ferocious corporate feud between Dominion and Virginia Power, which then accounted for about 93 percent of the parent company's revenue and was the biggest electric utility in the state.
The meeting came to nothing — a feverish Capps arrived too ill to negotiate — but it was the first encounter between the man who today runs Dominion Energy with unmatched economic and political clout, and the SCC, the institution enshrined in the Constitution of Virginia more than a century ago to protect the interests of homes and businesses captive to monopoly businesses.
For more than two decades since, the SCC and Dominion have clashed over their competing missions, but there is little question which has the tighter grip on power.
Since the corporate feud ended more than 20 years ago, the power company has become part of an energy giant, Farrell has risen into the corporate stratosphere, and the SCC's once sweeping powers to regulate monopoly electric companies have diminished in the face of an electric industry driven increasingly by shareholder profits.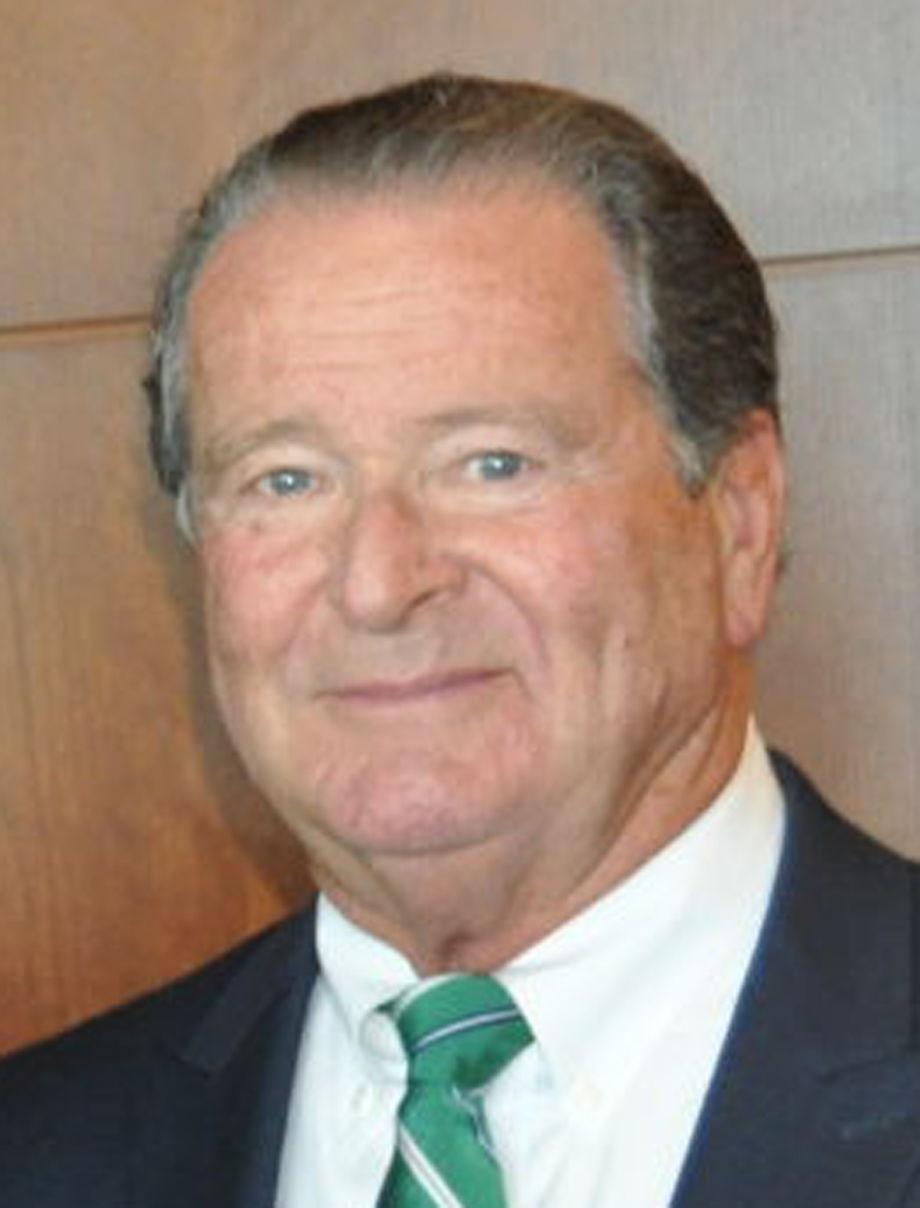 "It was a shift, no doubt about it," said John B. "Jay" Adams, former CEO of the A. Smith Bowman Co. distillery in Fredericksburg and a leading member of the Virginia Power board of directors during the feud.
Farrell jumped to Dominion as its general counsel months after first meeting the SCC in 1995. He now leads a national energy company worth more than $50 billion, 10 times its size in 1995, with extensive interests in natural gas transmission, storage and distribution, as well as merchant power plants, solar fields and other renewable energy projects across the country. He became the company's chairman 10 years ago and earns more than $12 million a year in total compensation.
Virginia Electric & Power Co., still the legal name of the monopoly utility known now as Dominion Energy Virginia, serves about 2.5 million homes and businesses, or two-thirds of the electric customers in the state. The monopoly still accounts for about 65 percent of Dominion's revenue, but most importantly, it generates almost 80 percent of the corporation's cash.
"VEPCO is Dominion's crown jewel," declared Moody's, one of the country's three bond-rating agencies, in an analysis in 2009 that described the Virginia legislature as "extremely supportive" of "the utilities they indirectly regulate."
---
Dominion's Virginia power
Dominion's clout is overwhelming at the General Assembly, which has passed a series of laws in the past 20 years that deregulated electric utilities, then re-regulated them on terms favorable to corporate shareholders.
In perhaps their biggest rebuke of the SCC's powers, lawmakers in 2015 blocked regulators from reviewing base electric rates for seven years to determine whether they are justified. The commission determined recently that the law has allowed Dominion to keep $133 million in excess profits that otherwise would have been refunded to customers.
But SCC Judge James C. Dimitri, a former outside lawyer for Dominion who argued that the law is unconstitutional, estimated last year that the law will allow the company to keep more than $1 billion in profits the utility would otherwise have to return to its customers.
The Supreme Court of Virginia ruled in a 6-1 vote on Sept. 14 that the law is constitutional and the SCC's powers are delegated by the General Assembly. But in a lengthy dissent, Justice William C. Mims argued the law prevents the SCC from fulfilling its constitutional duty to regulate monopoly utility rates.
"If it is true, as the majority holds, that the commission's rate-making authority is 'subordinate to the power of the General Assembly,' ... then the General Assembly has the power to permanently divest the commission of that power at will," wrote Mims, a former state legislator and attorney general.
"That sobering outcome thwarts the purpose behind creating the commission in the first place."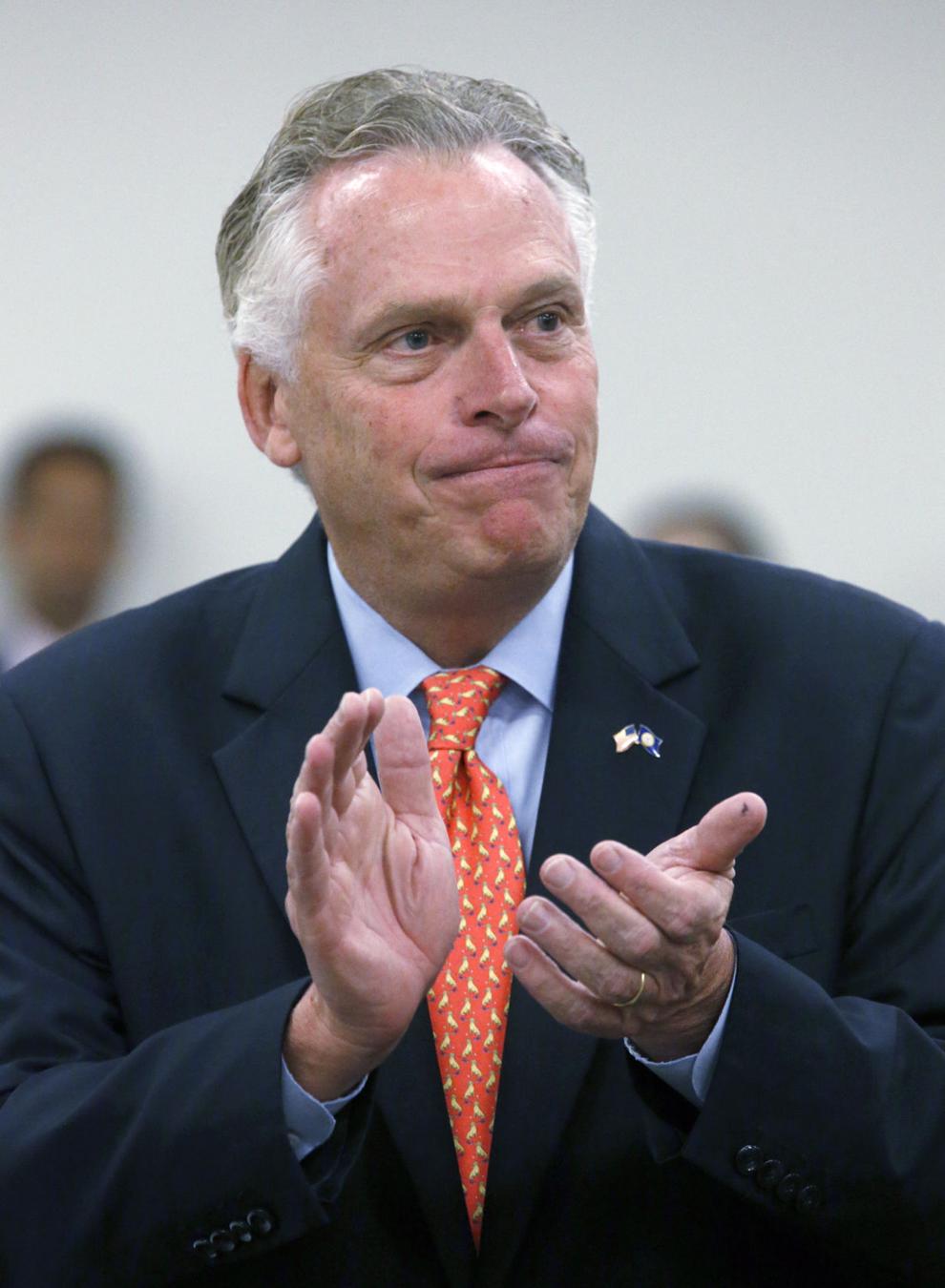 Dominion also has a strong ally in Gov. Terry McAuliffe, a pro-business Democrat who has been a staunch supporter of the company's proposal to build the $5 billion Atlantic Coast Pipeline across Virginia, despite intensifying opposition from his party's environmentalist base.
The pipeline, as well as an export terminal for liquid natural gas being built at Cove Point on the Chesapeake Bay, eventually would be held by Dominion Energy Mid-Stream Partners, created in 2014 and led by Farrell.
Just last week, McAuliffe announced a $1 billion investment by Facebook in a new data center in Henrico County that would include about $250 million in construction of solar facilities by Dominion that would be paid for through a proposed tariff - subject to SCC approval - on big customers willing to pay more for renewable energy.
"This project would not happen if we were not able to do this tariff on renewable energy," the governor declared in a news conference at the Capitol attended by a throng of state lawmakers from both political parties.
The sources of Dominion's political dominance include its civic philanthropy and active work force in the communities it serves across the state, its vital role in economic development, and its skill at the legislative process. But even its admirers say that the company also has worked its will by pouring millions into political campaigns in a state with no limits on contributions.
---
Since 1996, the year after Farrell's first meeting with the SCC, no private-industry donor has pumped more money into Virginia politics than Dominion, which has contributed $10.6 million to various campaigns and causes, according to the Virginia Public Access Project.
"The company started playing a bigger role in financing campaigns," said former U.S. Rep. Thomas J. Bliley Jr., a Richmond Republican who pushed hard for national legislation to deregulate the electric industry in the late 1990s. "I think that had a lot to do with them being able to persuade the legislature to curb the corporation commission."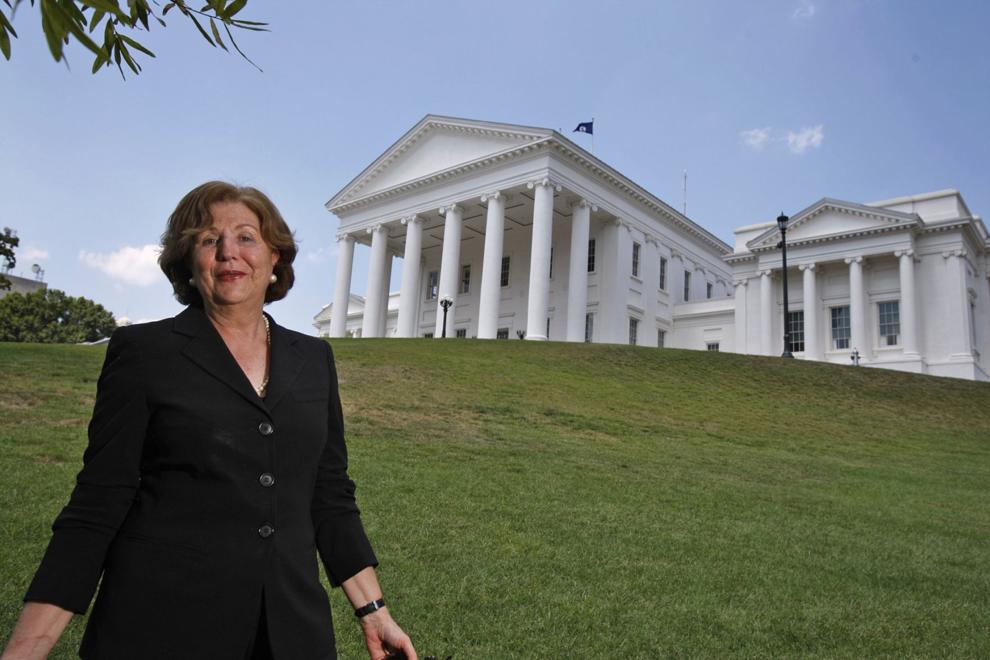 Eva Teig Hardy, who had been a top official at Virginia Power before becoming executive vice president for Capps and Farrell, said Dominion draws strong support from legislators because it has helped the state's economy and its communities, while remaining headquartered in Richmond.
Hardy served as secretary of health and human resources under Gerald L. Baliles, a Democrat who was Virginia's governor from 1986 to 1990. The leaders of both Dominion and Virginia Power recruited Hardy in 1990 to improve the company's image, as pressure grew on utilities to get bigger or be swallowed by other companies in a national push for retail competition for electricity customers.
"As we have grown, we were really able to help Virginia grow as well," said Hardy, now retired but still active as senior adviser to Farrell. "If we had remained as Virginia Power, we would be owned by somebody else."
"The world has evolved, the company has evolved, and the General Assembly has evolved," she said.
Capps was even more blunt.
"I believed that if we didn't grow, we would end up like all of the Virginia banks with headquarters in Atlanta or Charlotte," he said in an email statement.
Capps, who transformed the company with a blockbuster $8.3 billion purchase of Consolidated Natural Gas Co. in 2000, said he believes the changes at Dominion and in Virginia utility regulation have benefited both shareholders and ratepayers.
"I have no problem with the SCC authority now," he said. "They have a job to do and I think they do it well."
Reporters Michael Martz and Robert Zullo discuss their series of stories about Dominion Energy. They trace the company's rise from its creatio…
Morrison,  the former SCC judge who left the commission in 2007 after 19 years, doesn't fault Dominion for its dominance at the state Capitol, although he is quick to point out that the SCC was established as an independent body in Virginia's 1902 Constitution to counter the political stranglehold the railroad companies had over the General Assembly at the turn of the previous century.
In his view, Dominion has replaced the railroad industry as the power behind a legislature that has thwarted effective regulation of monopoly electric utility rates.
"They've been very successful, there's no question about it, and my feeling is we're lucky to have them," he said in an interview at his home in South Richmond. "They've also bought influence - you can say they bought access but everybody knows that access is influence. I don't blame the company for doing what they've done. If there's a fault, it's a fault at the legislature's doorstep."