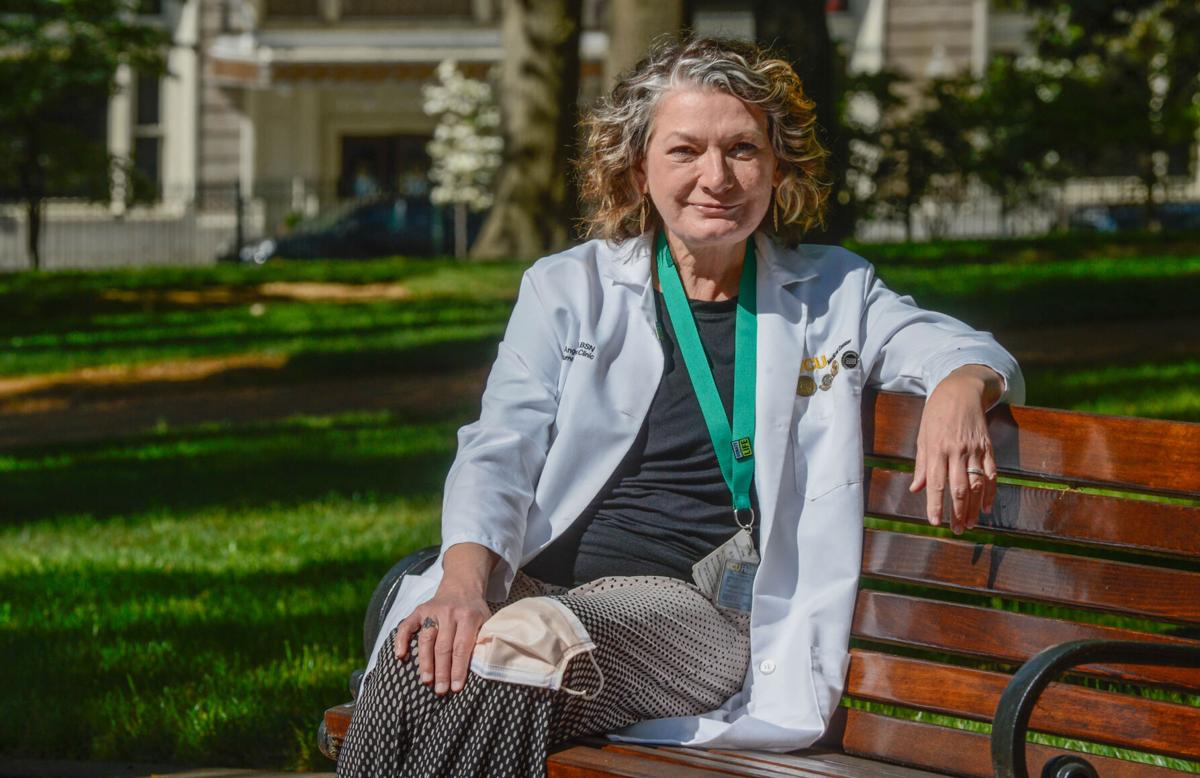 Family: husband Robert; daughters Erika Liptrap and Megan Stafford; three grandchildren
Became an RN: 1995; was a licensed practical nurse for 13 years previously
It's very gratifying to make the call. As a kidney transplant coordinator, I get to contact patients on the waiting list when a kidney becomes available. When they accept, there are often tears. Sometimes they are speechless. I've done it many times over. It never gets old.
I had an idea I'd be doing this back when I was a senior in high school and I took a job as a nurse's aide to earn a little money. I loved the feeling I got just from being there. I was providing care, but it was more than that. I could be an ear when patients just wanted to talk, and that made them feel a little better.
Now, many years later, I'm helping patients get the life-saving kidneys they need. I'm proud that I passed the exam to become a certified clinical transplant coordinator and that I've been cited for excellence in nursing by VCU Health System. And I'm happy to have helped so many people get transplants that saved their lives.
Nevertheless, it's an uphill struggle. There are nearly 100,000 people waiting for kidney transplants – but only about 18,000 donors annually. The odds are not good.
That's why I decided to donate one of my kidneys. In 2016, I decided to be an anonymous donor for a co-worker. A couple days before the transplant was to occur, however, this person got a perfect match from a deceased donor and decided to take that kidney.
Evidently, it was meant to be. The following year, at age 58, I was ready to donate to a friend I had known for years. But as it turned out, my friend got a different kidney, and I got paired with a stranger whose story on the local news generated interest from others – including from a person who was matched to a child in need. So in this chain of events, three people got kidneys. Last year, I presented the story of my donation at the International Transplant Nurses Society annual conference.
Transplant recipients and their families appreciate that donors are both living and deceased. I called someone not long ago to offer a kidney from a deceased donor, and the patient expressed sadness for the person and the loved ones. The patient realized a truth about transplants – that often they're a mixed blessing.
What you do in your own life can make a difference in the life of a stranger. And one thing I have learned is that even when things seem like they are at their bleakest, you have to look on the bright side. You have to keep striving and keep going. You can't give up.