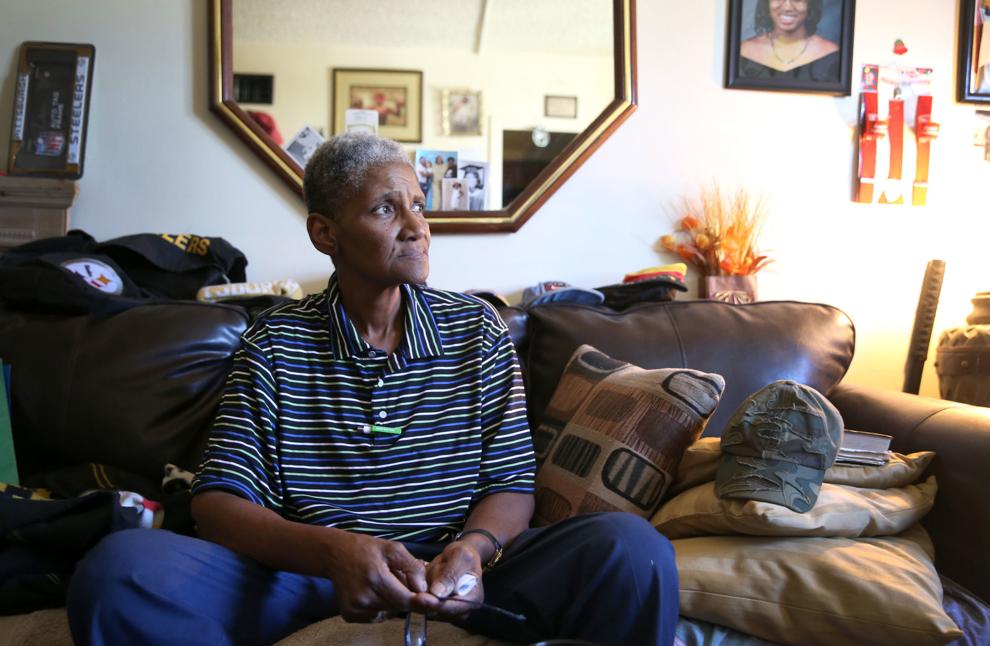 A minor clerical error is the only thing that stood between Jeannea Anderson and possible eviction this month from her home in an east Richmond high rise for low-income senior citizens.
Because her landlord, the city's public housing authority, failed to list her unit number in the lawsuit it filed against her, a district court judge ruled that he could only order Anderson to pay $520 in back rent, though he warned her in court that the Richmond Redevelopment and Housing Authority could come back to correct the error and still have her removed.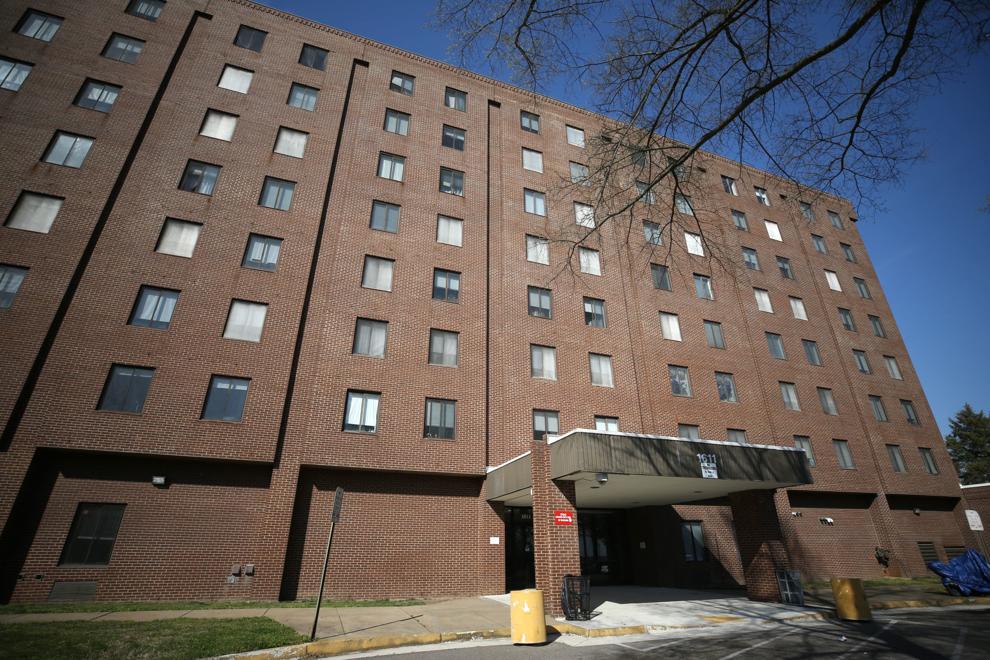 Anderson, a 62-year-old disabled truck driver who lives on Social Security benefits, said a death in the family and a medical emergency blew her $900-a-month budget.
"Trying to take a once-a-month paycheck and stretch it out doesn't work all the time," she said.
A first-of-its-kind study of evictions in the United States by Princeton University's Eviction Lab thrust Richmond into the national spotlight earlier this month with its finding that the city has the second-highest eviction rate of any large city in the country, with 11 evictions per 100 renters.
A subsequent analysis by the Richmond-Times Dispatch of more than 150,000 court records found that no landlord in the state threatened to kick out more of their tenants last year than the Richmond Redevelopment and Housing Authority, an organization whose mission is to provide housing for those who otherwise can't afford it
The authority filed 1,460 eviction lawsuits against tenants living in the 4,000 apartments it manages, The Times-Dispatch found.
Some private landlords with a smaller footprint than RRHA are even more aggressive in their use of the court system to collect rent. Aden Park and Glenway Green, a pair of jointly managed South Richmond apartment complexes with just under 540 units, filed eviction lawsuits against 440 of their tenants last year - about four for every five units.
The complexes' owner, Weinstein Properties, filed the claims any time a tenant was more than 10 days late paying rent, taking 100 tenants to court five or more times last year. Of those, Weinstein sued 10 of them every month they lived there.
Most of the filings don't actually end in an eviction. Landlords commonly accept late rent payments up to the moment the sheriff comes to remove the tenant. RRHA, for instance, said only 256 of the tenants it filed suits against were ultimately evicted. But each court case comes with added fees and court costs that, in the case of Aden Park and Glenway Green, total more than $250.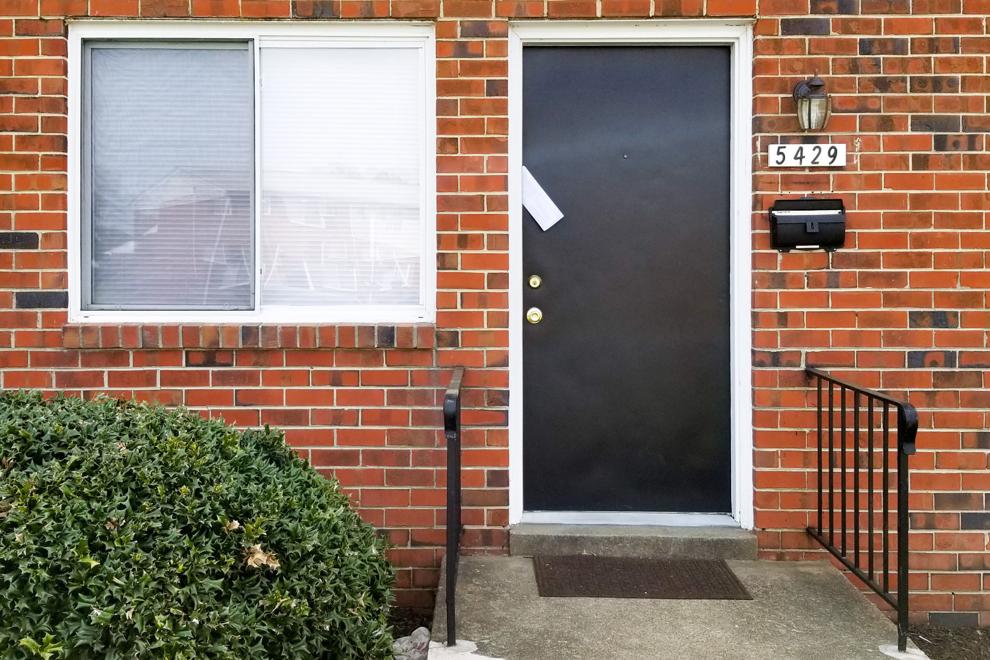 "If you have no money and you can't pay your rent, instead of getting help, you have to pay extra," said Marcel Slag, an attorney in Richmond's Legal Aid Justice Center, which regularly represents tenants in court. "It's a way of milking more money out of poor people."
Records of the filings also get tacked onto a tenant's credit report, making finding a new apartment extremely difficult, Slag said. He said the practice is needlessly damaging to low-income renters: A single judgment for eviction is good for 12 months and can be amended, making the repeat filings in the same year unnecessary to remove non-paying tenants.
Industry representatives defended the practice as legal and necessary for apartment managers to minimize financial losses, but after being presented with The Times-Dispatch's findings, top officials at both RRHA and Weinstein Properties said they would be reevaluating their policies.
"The discrepancies which you raise have propelled us to reexamine our procedures with respect to notifications, filings and other potentially costly legal requirements," Ivan Jecklin, Weinstein's co-president, wrote in an emailed statement. The company, one of the largest rental property owners in the state and a major philanthropic donor in the region, declined an interview request and did not respond to detailed written questions.
"It is certainly not our intention to add to a tenant's existing financial hardship, and we have a long history of providing discounted and no-cost housing for those in need and whom others have turned away."
Likewise, RRHA Director Orlando Artze told The Times-Dispatch that the authority is considering ending the practice of filing multiple claims against tenants in a single year. He said the authority already was in the process of creating a support program for residents who experience unexpected financial hardship.
Both RRHA and Weinstein, however, stressed that their policies were legal and consistent with industry-wide practices.
"Standard business practices dictate that we take the appropriate steps that may be necessary to ensure that we remain on sound financial footing," Jecklin wrote. "Moving forward, we will seek to find that balance."
Opinions differ as to why eviction rates are so high in Virginia, where five cities made the Eviction Lab's ranking of the top 10 evicting areas in the country.
Some question the data and methodology, including the director of the Virginia Apartment Management Association, Patrick McCloud, who pointed to numbers provided by the Richmond Sheriff's Department that show deputies only executed 2,941 evictions last year, less than half the 6,345 counted by the Eviction Lab. Lavar Edmonds, a research specialist at the Eviction Lab, said the sheriff's number undercounts tenants who simply leave after receiving notice an eviction lawsuit has been filed.
If there is a problem, McCloud said, it's the tendency of local governments to block low income housing developments. Limited supply drives up costs, he said.
Attorneys who represent low-income renters, meanwhile, said that under Virginia law it's so cheap and easy for landlords to file the eviction claims that some law firms have nearly automated the process. And the more cases a law firm files, the more fees it can collect.
Hampton-based Senex Law, which represents Weinstein Properties, advertises wholesale pricing on its eviction filings and an online system that lets apartment managers take their tenants to court with a few clicks.
The firm filed more than 20,000 civil claims for eviction last year – four times more than any other lawyer in the state. All told, judges ordered tenants threatened with eviction by Senex's clients to pay the firm nearly $1 million in legal fees – a sum that doesn't include fees that thousands of tenants would have paid before their court date to get their cases dismissed.
Senex, run by lawyer Patrick Pettitt, declined an interview request, instead asking the Times-Dispatch to submit written questions, which the company did not respond to as of publication.
Once the cases arrive in court, most are resolved in seconds in favor of the landlord because tenants are not required to appear and they rarely do. A typical exchange between a landlord's lawyer and a judge consists of the lawyer asking for an eviction and a judge uttering the words, "so moved" before the clerk calls the next name.
Marty Wegbreit, the director of litigation at the Central Virginia Legal Aid Society, has a list of more than a dozen potential reforms he said would make the process fairer for tenants. High on his list: Make the language on the court filings themselves easier to understand. As it stands, the eviction filings delivered to tenants are labeled as "Unlawful Detainers." A notice that tenants can get the case dismissed by paying in full before their court date is buried in a block of legalese on the back.
He also proposes allowing tenants to recoup their attorney fees from landlords when they win a case. Currently, landlords pass along their legal fees and court costs to tenants, but it doesn't work the other way around.
Many of those protections are already in place in other states, he said. Legal aid advocates from around Virginia are planning to meet next month to launch a campaign to reduce evictions, though any potential reforms that require the approval of the General Assembly would face unlikely prospects: Just this year lawmakers unanimously passed legislation to speed up the process by allowing landlords to schedule evictions before a tenant's 10 day appeal period expires. Gov. Ralph Northam signed the legislation last month.
Then there's the underlying problem that no amount of tinkering with the eviction process can address: A lot of people don't make enough money to afford housing.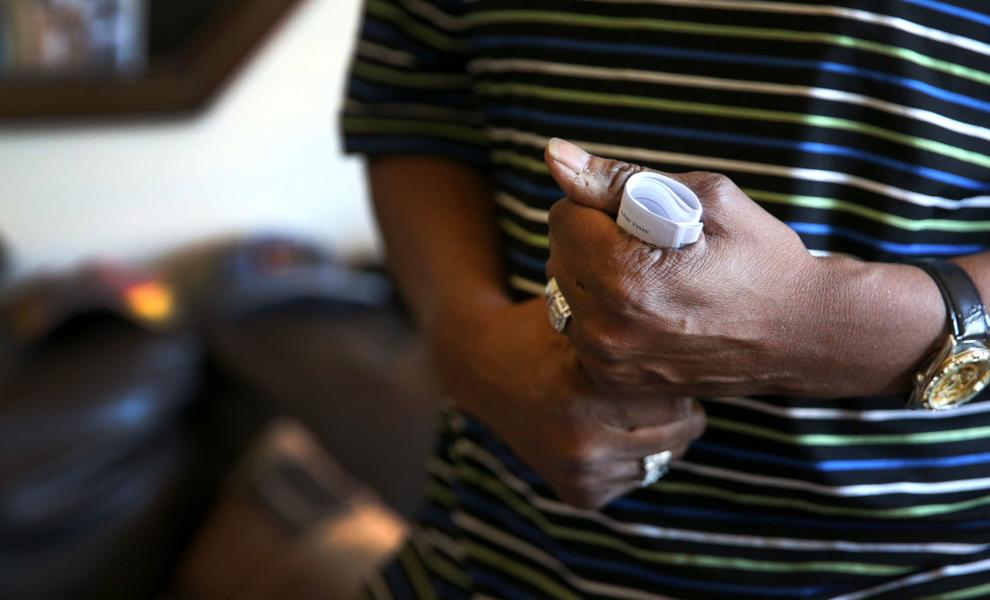 It's what was on Anderson's mind as she left the courthouse earlier this month after winning a rare - if limited - reprieve thanks to a clerical error, those missing three digits on her eviction notice.
"You know and I know that no one for real can survive on $7.25 an hour," she said.
(804) 649-6178
Twitter: @nedoliver