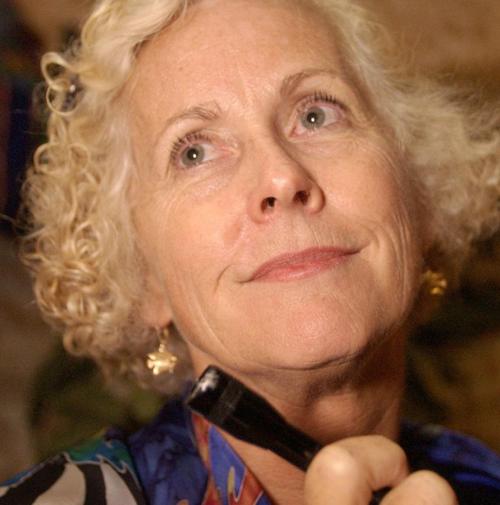 A small vial of water from the James River went with Mary Lou Hayden to Belize this year. As she emptied it into the Caribbean Sea, she read the names of 17 friends who died there 10 years ago in the deadliest accident in the history of recreational scuba diving.
Hayden was almost one of them.
She escaped with two other Richmonders who happened to be below deck when Hurricane Iris slammed into Belize and flipped their live-aboard dive boat upside down on Oct. 8, 2001.
The rest of the group from the Richmond Dive Club was up in the main deck salon after dinner. When the Wave Dancer broke away from its dock and capsized in 12 feet of water, they were immediately immersed without life jackets. None of them escaped alive.
On Saturday, the dive club will remember the lost divers at Lake Rawlings, a former quarry that's a favorite training site in Brunswick County.
"We're calling it a celebration of their lives. We're not using the word memorial service," said Dave DeBarger, 67, who also escaped with fellow club member Rick Patterson. Six of the nine crew members survived, including the captain.
The year after the accident, the club constructed a training platform in Lake Rawlings and dedicated it to the 17 lost divers. This year, they will attach a plaque with the names of those who died.
"One of the things we owe the divers we lost is to never forget them," DeBarger said, "but also to go on and live our lives in ways that would make them proud. …
"They weren't just numbers. They were people who were making a real commitment to their community. They were the kind of people you'd want to have for neighbors, and they were taken away too soon, and that's a tragedy for all of us."
Hayden, 63, lives in Charlottesville now and works part time as a nurse. She said she feels blessed that she lived "to contribute to the lives of my patients and my family.
"I have been a nurse for 40 years. I look at each patient as an opportunity to improve another life, given that I was given more time to do that."
Elaine Rideout said she thinks every day about her daughter, Kim Garrison, who died on the boat, but she doesn't dwell on the tragedy. "We remember the fun things, the good times, rather than those horrible, horrible things."
Kim's sons, 13 and 17 at the time, are married now. The older one has a child, and the younger one is about to become a dad.
Neither of them has an interest in diving, Rideout said, but the younger one likes boats. She does not share that interest.
"I am leery of getting on boats now," she said. "My son took me out on the Chesapeake several years after. I did not enjoy it. I was looking for clouds to come up, listening for thunder."
The three survivors have continued to dive, more than 100 times apiece for DeBarger and Hayden. The first dive after the accident was early in 2002, when the three rented a house in Cozumel, Mexico.
"It was a matter of getting back on that horse, and we did," Hayden said. "The last day we went to a reef north of the town of San Miguel. It's a place that's not dived very often. There's a strong current. We were holding on at the edge of the reef, and a school of eagle rays went by. We were all amazed. We'd never seen that many at a time. We called it our buddies' reef. It was important that we experienced something that most people don't."
The accident didn't involve diving, she pointed out. It happened at the dock.
The group had been out on the water while the hurricane was building, and the captain didn't decide to head for shore soon enough, investigators found. As the last ship to arrive, the Wave Dancer was at the end of the pier and more exposed to the storm. The ship's ropes weren't adequate to hold it in place.
"I would like to think the word went through the industry and after what happened in Belize they take more precautions," Hayden said. "If we had full disclosure of risks and what was happening, I would have been off and running as fast as my legs could carry me."
Instead, the divers and crew decided to ride out the storm on the ship. "We were told it would be like a heavy thunderstorm," she said.
But the hurricane had made an unusual shift to the south and hit the boat broadside with 140 mph winds around 8:30 p.m.
Hayden was headed to her cabin on the lowest deck to take a shower. DeBarger had gone to his cabin on the middle deck to look for a book and stow some diving gear. Patterson had also gone below.
As conditions worsened, both men helped the crew tape up windows to prevent glass from flying if it shattered. At the emergency door on the starboard side, so much water was coming in that they couldn't get the tape to stick, DeBarger said.
"We were trying to dry it off, and that's when the boat broke loose." One of the crew was shouting to put life jackets on, so DeBarger went to his cabin to get them.
"My hand never touched the jacket," he said. "I flew across the cabin and landed belly to the window when the boat rolled. I felt water coming in. What had been the floor was now the ceiling."
Hayden also felt the jarring as the boat broke loose. She started upstairs to find out what was happening and heard the life jacket command. She was in the narrow hallway near her room when the boat started to lean.
"I spread my feet so I had a foot on each side and my hands over my head like a jumping jack," she said. "It keeled over. I was braced. I was upside down with my feet on the ceiling. I did a forward flip."
She happened to have a flashlight in her pocket, so she was able to find her cabin and get a life jacket. Then the light helped her find the stairs.
The emergency door was jammed, but Patterson kicked out a window so they could escape. DeBarger followed her flashlight and found the way out. A lifeboat was nearby, and they got in.
"We were hanging on with our fingertips for about 45 minutes to keep the boat there in hurricane winds," DeBarger said.
Nearly a year later, a $4 million insurance settlement was reached. Peter Hughes Diving, operator of the boat, stayed in business. The settlement money was distributed among victims and their families. Payments ranged from a few thousand dollars for survivors to several hundred thousand for children who lost both parents.
"The only part that made me angry," DeBarger said, was "there were no repercussions against Peter Hughes Diving. … I'm really mad about (that), but I don't let them ruin my life. I try to accept the things I can't change and keep going."
The Wave Dancer "still comes to mind frequently," he said. "It's not the focus of my life."
For Hayden, a cruise ship that stopped in Belize this year gave her an opportunity to pay tribute to her lost friends.
"That was very moving," she said. "It was very sad at that time. But time heals. I remember those people. The pain is not as vivid now."