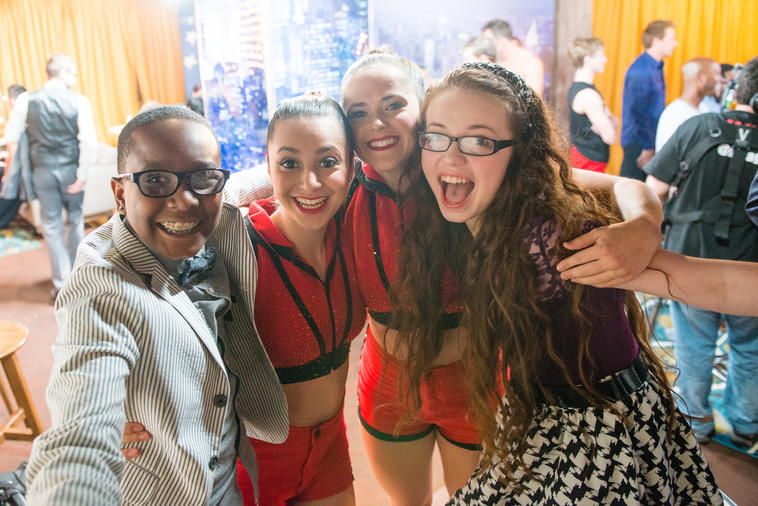 America's Got Talent is hosting open auditions on Thursday, Nov. 6 at the Greater Richmond Convention Center.
And here's the big difference between America's Got Talent and American Idol – which also hosted open auditions in Richmond for the first time this summer:
And your talent can be anything.
From singing to juggling to dog tricks, you name it, they want to see it.
"We're always looking for original acts," says executive producer Jason Raff. "Whether you sing or dance or are a magician, we're looking for people who are very good at it or have a different take on it. Originality is very important. If you're a singer, pick a song typically sung by a female, but do it as a male."
This is America's Got Talent 10th year and the first time the show has held open auditions in Richmond.
American Idol hosted open auditions in Richmond in July and over 6,500 young singers turned out. To audition for American Idol, you have to be between the ages of 15 and 28 and sing.
But for America's Got Talent, you can be any age and perform any talent.
Last season, magician Mat Franco took home the $1 million grand prize. Judges included Howard Stern, Heidi Klum, Howie Mandel and others. Judges for the 10th season have yet to be announced, but Nick Canon has already signed on to participate.
Celebrity judges will not be present at the auditions, but several producers from the show will be there.
"While there are lines, even if you've never auditioned before, you'll have a great time at America's Got Talent," Raff says. "You'll get a good story out of it. We're not mean about it. We won't yell at anyone. We're there to meet people in person and see if they have that spark."
Doors open at noon for open auditions. You'll get a number and wait to be called into an audition room. Five people may be called in at a time to audition.
You'll get up to 90 seconds to perform in front of the producers.
"Just be yourself. Practice. Figure out what you're going to do," Raff says. "I encourage people to come out. You might be nervous, but maybe you'll win a million dollars."
From bands to jugglers to just about any unique talent, Raff says he's seen it all. He's seen people who have done hairstyles as their talent.
"The thing about our show is that there are no rules: any age, any talent, all the singers, dancers, anything else….you can try out," Raff says.
Greater Richmond Convention Center
403 N. 3rd Street, Richmond, VA 23219
First, it was American Idol. Now, America's Got Talent is pulling into Richmond and will be …
Colleen Curran covers arts and entertainment, especially festivals and events for Richmond.com. She writes the weekly Top Five Weekend Events column.