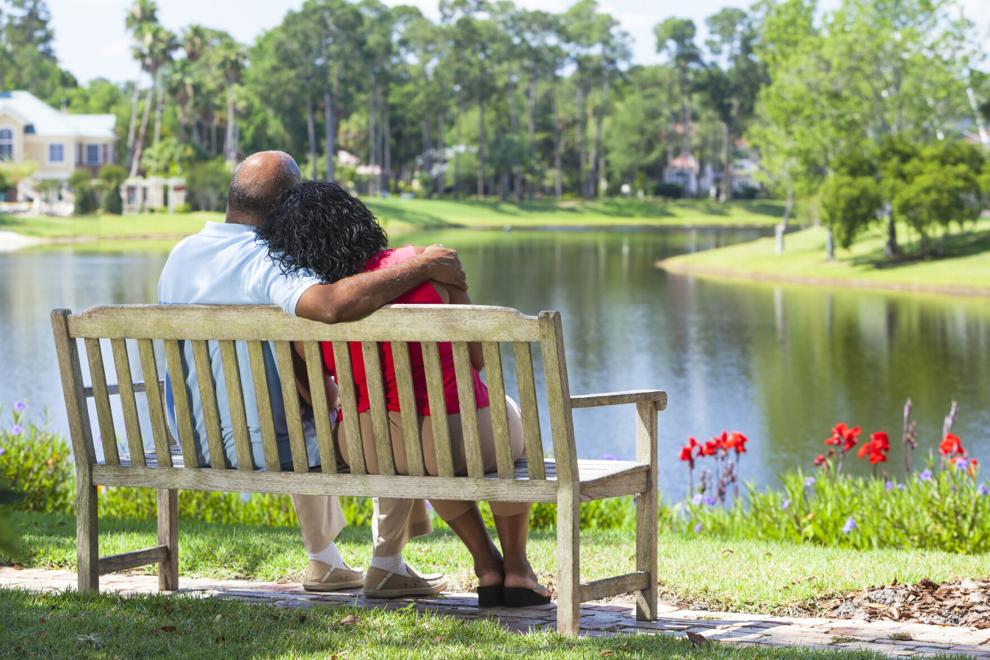 When it comes to matters of health, as with many things in life, having a strong support system is always a plus. That concept is not lost on Levin Cordell "L.C." Sullivan Sr. and his wife, Casandra. Back in 2005 when Casandra was diagnosed with breast cancer, the couple successfully tackled it together. And 16 years later, they are once again facing cancer as a team. This time, it's a prostate cancer diagnosis for Levin.
A fortuitous inconvenience
It's not often that a tree falling in front of your house will have life-changing consequences beyond the clean-up that inevitably follows. But for the Sullivans, it's a much different story.
It was back in February after the ice storms that blew through parts of Virginia when the Sullivans discovered the tree in front of their Chester home had been knocked down. Adding to their stress was the fact that Levin, 70, was scheduled for prostate cancer surgery in less than a week with a date for pre-op set even sooner. A friend of their brother-in-law's who lived nearby offered to bring his crew over. They took him up on his offer.
While watching the work being done, Levin was talking with his helpful neighbor who had experienced prostate cancer surgery himself a few years prior. The neighbor told Levin about a prostate cancer treatment called proton therapy that he wished was offered as an alternative to surgery when he was diagnosed. Thus, Levin's surgery was delayed.
With the ability to target tumors with greater precision, proton therapy, which is nonsurgical and noninvasive, allows physicians to treat cancerous areas more aggressively with less risk to healthy tissue and organs. Because of this, patients often experience limited side effects and complications. Today, over 100,000 people worldwide have received proton therapy, a number that is anticipated to grow.
After some online research, Levin and Casandra reached out to Hampton University Proton Therapy Institute (HUPTI), the largest free-standing facility of its kind in the world. An appointment was made, questions were thoroughly answered, and Levin's surgery was canceled.
"Everything they said, L.C. felt so good about," says Casandra. "Because men are often hesitant about having surgery anyway, he was excited about the possibility of not having to go through that."
At press time, Levin had gone through 22 of the 44 necessary proton radiation treatments and is feeling great. So great, in fact, that often after his daily 15-minute therapy session, he plays golf. "He feels good, he eats good and he's energetic," says Casandra, minus the occasional hot flash ("He jokes that now he knows how women feel when going through menopause," she says). "He's able to live his normal life and continue to do the things he likes to do."
Proactivity saves lives
Besides having a fallen tree work in their favor, the Sullivans share a quality that has helped in both of their cancer journeys: They are proactive when it comes to their health. "Anything dealing with medical, we don't fight against it," says Casandra, 67. "My husband and I both always go to our doctor's appointments."
But what about those who aren't so proactive, more specifically couples where prostate cancer is part of their equation? "I would tell them they need to be supportive of each other. I would stress to them that there are other less-invasive ways his problem can be solved," says Casandra, adding that a lot of men have gone through prostrate surgery when they didn't have to. "Looking back, we would tell anybody to go to HUPTI first. The people there are so wonderful and so informative and any questions you have they are willing to talk with you in length about everything. Every step of the journey has been wonderful."
As for Levin and Casandra, they are looking forward to resuming their pre-pandemic busy traveling schedule soon. In fact, they're in the planning stages for a family trip with their two sons, daughters-in-law and six grandsons as soon as Levin's proton treatment is finished.
---
This content was produced by Brand Ave. Studios. The news and editorial departments had no role in its creation or display. Brand Ave. Studios connects advertisers with a targeted audience through compelling content programs, from concept to production and distribution. For more information contact sales@brandavestudios.com.