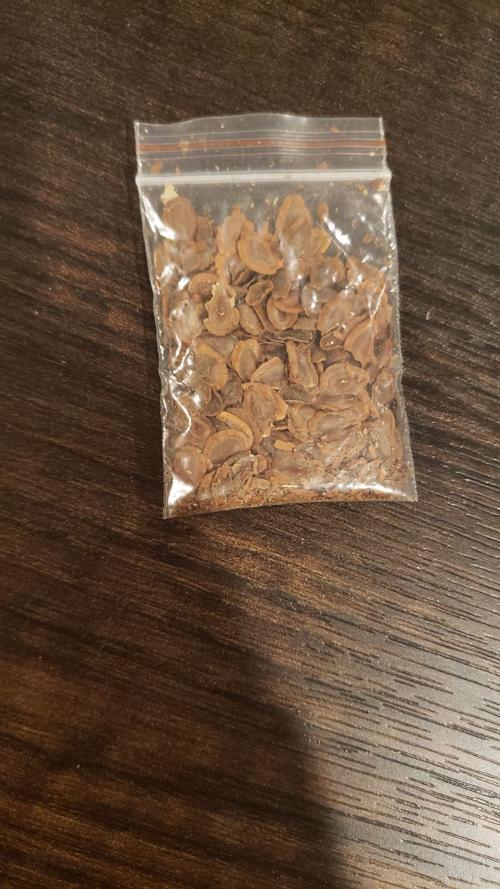 Residents of Virginia and several other states have received unsolicited packages of plant seeds in the mail recently, and agriculture officials are warning people not to open them, plant them or toss them in the trash for fear they could be an invasive and harmful species.
A spokesman for the Virginia Department of Agriculture and Consumer Services said the agency has heard from "several" Virginia residents who have received seed packages that they did not order. The packages appear to have come from China.
"The types of seeds in the packages are unknown at this time and may be invasive plant species," the state agency said in a public notice. "The packages were sent by mail and may have Chinese writing on them."
"Please do not plant these seeds," the agency said. "Invasive species wreak havoc on the environment, displace or destroy native plants and insects and severely damage crops."
The department is asking anyone who has received unsolicited seeds in the mail that appear to have Chinese origin to contact the Office of Plant Industry Services through email at ReportAPest@vdacs.virginia.gov
An agency spokesman said the department is partnering with the U.S. Department of Agriculture to investigate and verify the identity of the seeds. Some of that work is being done in Richmond.
The seed package should not be tossed into the trash, agency spokesman Michael Wallace said. "We are requesting residents to place the seed package and all shipping packaging into a Ziploc bag," then contact the agency, he said.
Agriculture officials in multiple states issued warnings in the past couple of days about unsolicited shipments of foreign seeds.
In Kentucky, the state agriculture department was notified that several residents received seed packets by mail, also apparently from China, Agriculture Commissioner Ryan Quarles said.
"At this point in time, we don't have enough information to know if this is a hoax, a prank, an internet scam or an act of agricultural bio-terrorism," Quarles said. "Unsolicited seeds could be invasive and introduce unknown diseases to local plants, harm livestock or threaten our environment."
In North Carolina, the Department of Agriculture and Consumer Services said it was contacted by numerous people who received seed shipments. The agency said the shipments were likely the product of an international internet scam known as "brushing."
"According to the Better Business Bureau, foreign, third-party sellers use your address and Amazon information to generate a fake sale and positive review to boost their product ratings," said Phil Wilson, director of the state's Plant Industry Division.