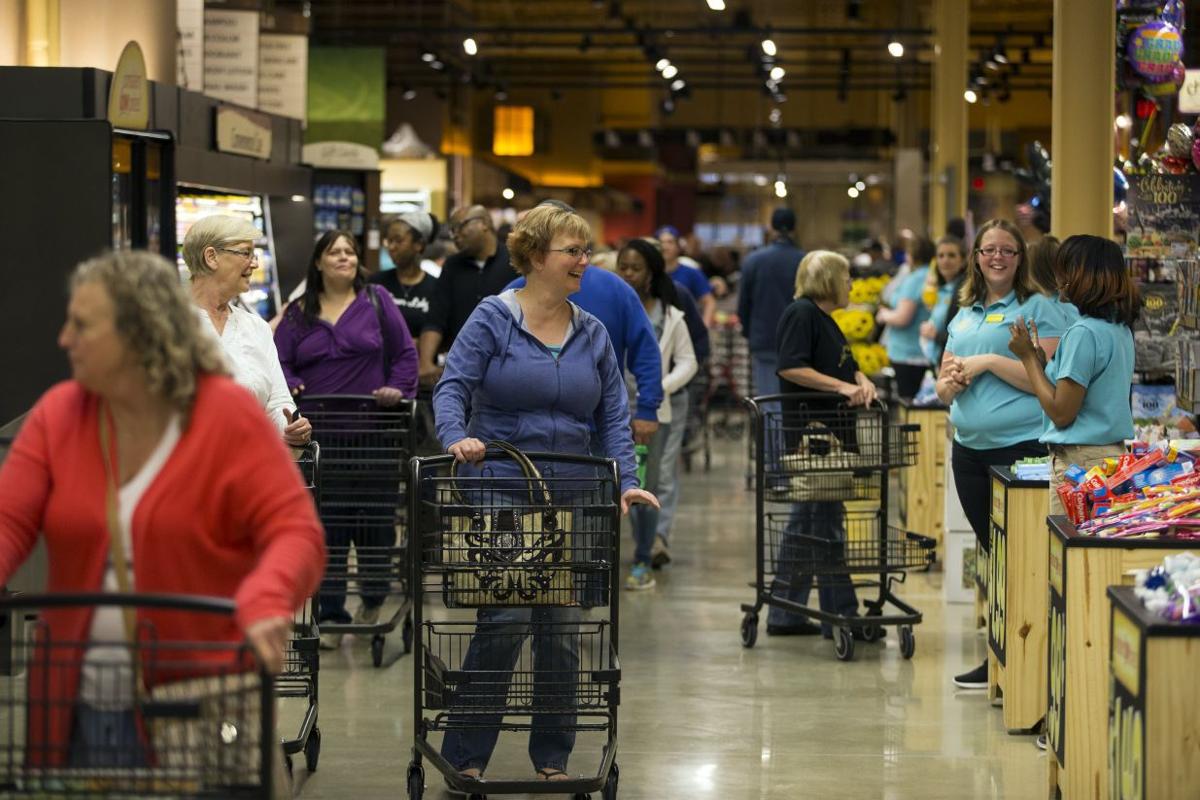 Yes, the crowds were crazy big in Chesterfield County on Sunday at the grand opening of the Richmond area's first Wegmans store.
Turns out, it was the third-biggest opening day for the Rochester, N.Y.-based grocery chain.
An estimated 24,000 people visited the store at 12501 Stone Village Way, according to Wegmans spokeswoman Jo Natale.
That compares to the estimated 26,000 people who came on opening day at the Alexandria store in June 2015, and 25,500 who came out for the opening of the Wegmans in Northborough, Mass., in October 2011.
The Chesterfield store numbers represent an estimate of people who visited the store from 7 a.m. when it opened, to the midnight closing. The store's normal hours will be 6 a.m. to midnight daily.
The Chesterfield location is the 89th for the chain and the eighth store in Virginia. A second Richmond-area store is scheduled to open in August in the Short Pump area in western Henrico County.
"We are elated with the Midlothian opening. It was a smooth opening by every measure we look at, and the store is very busy today," Natale wrote in an email on Monday.
Natale said estimates of people in the stores on opening day are based on the number of customer transactions and a multiplier that assumes people often have someone with them.
"For competitive reasons, we don't disclose the number of transactions, but we know that for a certain percentage of transactions, there is more than one person who came to the store," she explained.
Customers and other motorists were warned to be prepared for heavy traffic in the area.
There are two entrances off Midlothian Turnpike into the Stonehenge Village shopping center where the Wegmans is located. One of the entrances has a traffic signal; the other does not.
According to a Chesterfield County public information officer, Wegmans paid for 13 police officers and one incident commander to be on scene to manage the traffic during the grand opening.
"Traffic moved throughout the day, though it moved slowly because of the volume of vehicles coming through. There were no accidents. Neither dispatch nor the incident commander were contacted with any complaints about the traffic," according to a statement from the Chesterfield County Police Department.
Other stores in the shopping center include a La-Z-Boy Home Furnishings & Decor, a Petco and a Party City.