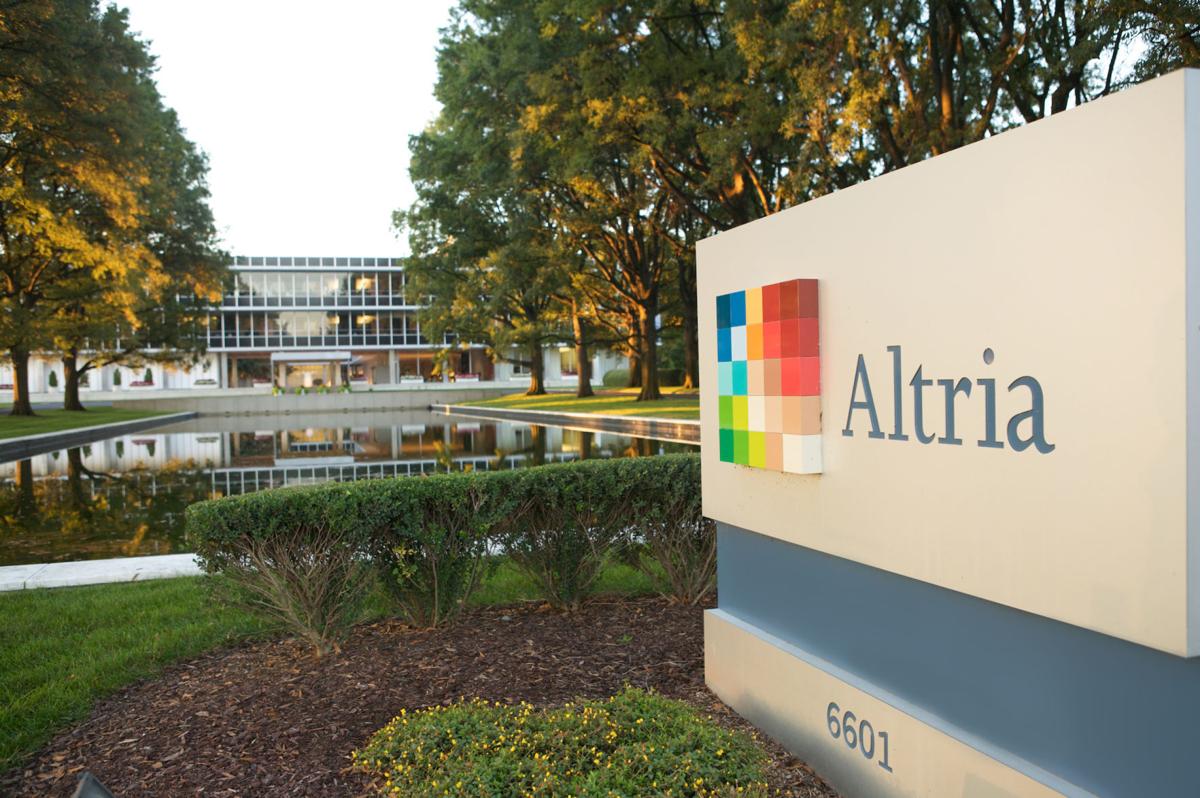 A legal battle is heating up between the nation's top tobacco companies over the intellectual property rights to certain alternative nicotine products.
Henrico County-based tobacco giant Altria Group Inc. on Thursday filed a lawsuit accusing a subsidiary of its largest competitor Reynolds American Inc. of infringing on patents owned by Altria for some e-vapor and smokeless tobacco products.
The lawsuit, filed in U.S. District Court in North Carolina, asserts that R.J. Reynolds Vapor Co. is violating nine patents owned by Altria, the largest U.S. tobacco company, and its U.S. Smokeless Tobacco Co. subsidiary.
R.J. Reynolds Vapor Co. is a subsidiary of Winston-Salem, N.C.-based Reynolds American Inc., the nation's second-largest tobacco company, which itself is a subsidiary of British American Tobacco plc, based in London.
Altria's legal claim comes on the heels of another lawsuit filed on April 9 by three Reynolds American Inc. business units accusing Altria and its former sister company, Philip Morris International, which was spun off as a separate company in 2008, of violating Reynolds' patents on "heat not burn" technology used in the iQOS alternative smoking device that Altria sells in the United States under an exclusive license with Philip Morris International.
The Altria lawsuit claims that the design and functionality of two of Reynolds Vapor's e-vapor products — Vuse Alto and Vuse Vibe — violate six patents for e-vapor products held by Altria. The lawsuit also claims that a smokeless, nicotine pouch product sold by Reynolds under the brand name Velo violates three patents held by U.S. Smokeless Tobacco Co.
"We take our intellectual property very seriously," said Steve Callahan, a spokesman for Altria, the parent company of Philip Morris USA. "Reynolds Vapor has infringed on Altria's intellectual property, and we are seeking financial damages for each of these violations."
The lawsuit seeks a jury trial but does not specific how much Altria is seeking in financial damages.
In a statement Thursday, Reynolds charged that the Altria lawsuit was filed "in retaliation for the patent infringement claims filed by Reynolds in April for infringement by iQOS of six Reynolds Products."
"While we are still reviewing the complaint, we believe it is without merit and will vigorously defend the case and our innovative next generation products," the company said. "Reynolds has a long history of innovation and investment in research and development of next generation products like tobacco heating products, oral tobacco and vapor products for adult smokers, and has a robust patent portfolio around its next generation products, as evidenced by the patents we have asserted against Altria."
The Vuse brand of e-vapor products rose to become the best-selling product in the e-vapor category in the United States by 2015, according the lawsuit. "Following that success, Vuse's share of the e-vapor category in the United States by 2018 fell below 10 percent, as a result of the success of Juul Lab's 'Juul' vaping device," the lawsuit says. Altria made a $12.8 billion investment in late 2018 for a 35% stake in Juul Labs, a California-based maker of e-vapor products.