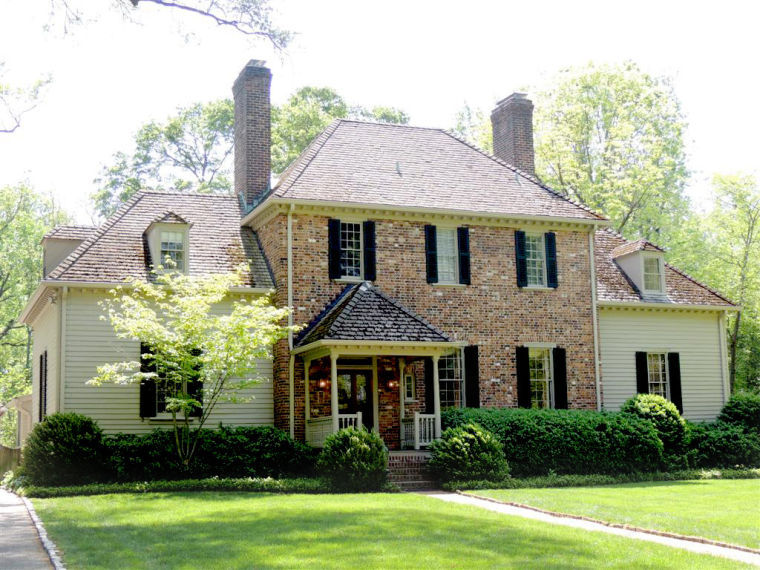 An unusual 18th-century plantation house in Windsor Farms has come on the market for the first time in its history.
The 4,587-square-foot house — "The Oaks," named for the oak trees on its original grounds — was built in 1745 in Amelia County.
In 1927, the house was dismantled, moved and reassembled at its current location at 307 Stockton Lane.
It is on the market for nearly $1.5 million.
"It's totally unique; the craftsmanship is exquisite," said Mary C. Frediani, the listing agent with Select Properties of Virginia.
The floors are made from poplar, the mantels in the dining and drawing rooms are 7 feet high in an early Renaissance architectural style and the staircase is Virginia walnut, Frediani said.
The house, on nearly 1.8 acres with winter views of the James River, has a large entry hall and front-to-back views, she said. It also has six fireplaces, including one in the master bedroom.
The house was built for Edmund Harrison and stayed in the family until it was bequeathed to the Virginia Museum of Fine Arts in 1975.
Since then, it has been a residence for museum directors. Alex Nyerges, the museum's current director, lives at The Oaks with his wife, Kathryn.
In the early 20th century, the house served as a boys school and then sat empty until 1927, when Lizzie Boyd, one of the heirs or sister to an heir, arranged to have it moved.
The pieces were transported by rail to Richmond. A kitchen and butler's pantry were added and the center clapboard section was clad in salvaged brick from the original foundation.
Boyd, a member of The Garden Club of Virginia, created a terraced garden on the property. The house was given to the museum upon her death.
"The house is being sold primarily because we find it doesn't serve our purposes any more," said Stephen Bonadies, a deputy director for the Virginia Museum of Fine Arts.
"In past years, we held a lot of events at The Oaks but with the expansion of the museum, most people want to host or hold events at the museum," Bonadies said, referring to the $150 million museum expansion and renovation in 2010.
Museum directors will have the opportunity to buy houses that best suit their needs, Bonadies said. Also, fewer museums are offering housing for their directors, he said.
With the sale, the property will return to private ownership. The main house has four bedrooms and 3½ baths. A guest house has one bedroom and one full bath.