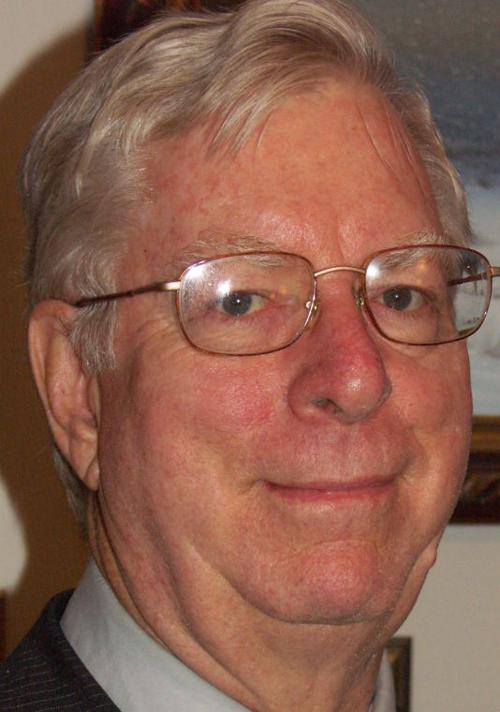 If you don't know where you want to go, how will you ever get there? It never ceases to amaze me how many people start planning a business task without first setting goals. That does not mean that you force a plan to meet predetermined goals. It means you set goals and then see if you can devise a plan that will achieve the goals. There is a difference.
The process of setting goals before you begin writing the plan presupposes that you understand your current circumstances. Once you understand the details, the assets and tools that you have at your disposal, you can proceed to the next step of the goal setting process.
If we are going to improve our operations, we must first set some goals for the next year because you can't achieve goals until you set goals. It doesn't make any difference if you are starting a new business, planning next year's operations, deciding on a major expansion or buying a computer. It is important to decide where you want the business to be in one to three years, before you set about planning how to get there.
In business planning, an often made fundamental mistake is thinking that the goal-setting process is to determine the general goal and then move on to other planning tasks because you think that the goal setting process is completed. In reality, for business planning purposes, it has just begun. You need to set goals for each of the major components of the overall business. In other words, if you decide that you want to increase sales by 50 percent in three years, which is a commendable sales goal, you still need to make a number of other decisions. One must remember that the end-purpose of a business plan is not to grow sales, but to grow company's profits. Thus a sales growth of 50 percent is not a proper goal; a 50 percent growth in profits is a goal worthy of achieving. That may require a 50 percent growth in sales, but it may not. Perhaps running a tighter ship will be the thing that is needed to achieve a 50 percent growth in profits. One of the unintended consequences of a major increase in sales is a loosening of control of the other business elements such as inventory, accounts payable, and accounts receivable.
Thus, before one undertakes a major increase in sales, it would be best to set a goal of a leaner inventory. Part of achieving that 50 percent increase in profits may well be reducing inventory costs.  That can be done by improving the inventory turn-rate from four times a year to six times a year. Such a goal is a far more precise goal that can be measured in a realistic way. The department heads who are members of the team who write the yearly business plan should then set a goal for the turn rate of each inventory category. In this way the goals become specific and achievable, where success in one sector does not mask the failure in another area.
The same process should be repeated in accounts payable and accounts receivable. I know a company where a combination of increased inventory turn-rate, taking all discounts, such as the common 2 percent ten net-thirty, and collecting accounts receivable in a timely manner increased pretax profits by 36 percent in one year with no increase in gross sales. This company saved another 5 percent of their goal towards achieving a 50 percent increase in profits in one year by lowering their advertising cost when they developed an in-house ad agency instead of using a commercial ad agency. The last step of achieving their goal of a 50 percent increase in profitability was careful attention to the interest that they were paying. The end result was that they did in fact increase their profits by 50 percent without increasing gross sales one dollar. Not only did they increase profits by 50 percent in one year, but they went on to a major increase in profitability in the next year when they made a major sales push using the funds generated in the first year to finance their sales increase in the second year.
There are many components in the financial life of a company. The improvement of skills of a company's work-force is certainly near the top of the list, and that is a goal worth setting, but it needs to be more than a general goal. Setting general goals is fine, but they are seldom achieved unless they are specific goals. For example, a goal of a more productive sales force is good, but a goal of a better informed, more product-knowledgeable sales force is better.
Developing a startup business plan, or yearly business plan for an already operating business, requires that goals be set for each area of the businesses accounting areas. Thus goals should be set for accounts payable, accounts receivable, inventory, production, production teams, employment levels, sales area, and what products or services will be offered in each sales area. A final review should be made to see if the area goals, if achieved, appear to lead to the desired increase in profitability. Once the goals are set for all of the various areas, then you can proceed to a detailed planning of how the goals in all of these areas are to be achieved.
Goal setting, like the other four steps in the decision making process, is not limited to the business world. It can and should be used in one's personal life. If you use the five-step system of decision making which begins with defining problems, then setting specific goals in your life, you can't help but live a more productive and less stressful life. Setting goals and then planning how to achieve your goals will remove many of life's surprises. It will increase the financial and emotional resources that are available to you when the inevitable surprises of life arrive at your doorstep. The less chaotic your life, the more pleasant and the less stressful it will be, and a major method of achieving a better personal and business life is to understand that you can't achieve goals until you set them. 
Joe Geiger has started, built and sold 10 businesses. He is a lecturer on business principles, a business consultant specializing in fundamental business problems, and author of the book Entrepreneurial Success, 101 business Principles, and The Road to the Top. He is also a professor at John Tyler Community College. This spring semester he will be teaching entrepreneurship.  He can be reached at www.TheRoadToTheTop.com
Editor's note: Joe Geiger is not related to Jacob Geiger, the Times-Dispatch's Online Business Editor.