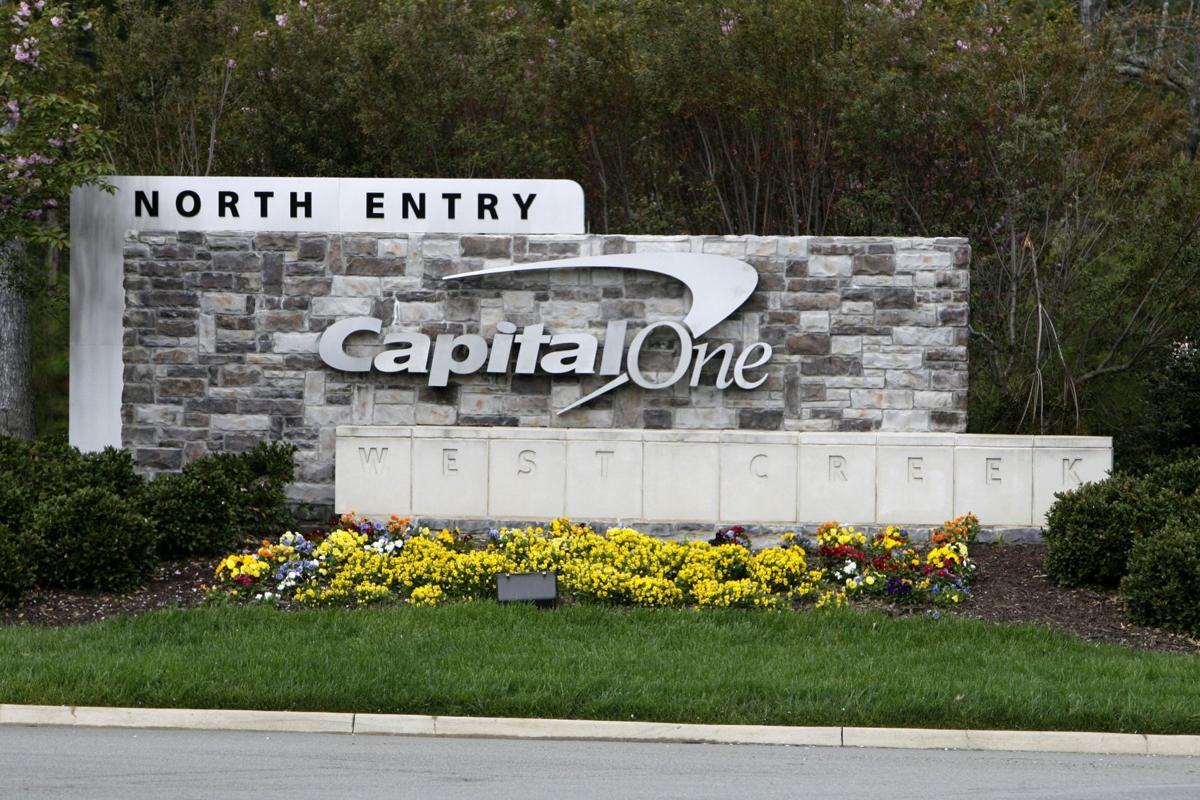 Capital One, the Richmond region's largest private employer, told employees Wednesday that the financial services giant was encouraging them and contractors whose jobs can be performed remotely to work from home starting Thursday.
The Henrico County-based insurer Genworth Financial Inc. said it is "strongly encouraging all employees in all locations to work from home for the foreseeable future." Genworth said it has closed its Lynchburg offices after an employee came to work with cold-like symptoms.
Other companies in the Richmond region, such as Dominion Energy Inc. and Altria Group Inc., have been considering taking similar steps.
Altria, the parent company of Philip Morris USA, is requiring salaried staff to work from home on Monday and Tuesday to test the company's capacity for employees to work remotely should it need to close offices.
Capital One said it has no known cases of coronavirus among its employees but that the McLean-based company was taking these steps as well as encouraging "social distancing" as part of collective efforts to slow the spread of the disease.
"We understand that this may be a disruptive decision, but we believe that is in the best interests of our associates and our communities," Richard Fairbank, the founder and CEO of Capital One, told employees in a memo about working remotely from home. "And it will create more space and distance for those who still need to come into work."
For associates working in jobs that have to be performed at a Capital One location, Fairbank said the company would be instituting additional precautions wherever possible in order to increase social distancing and lower densities in its "people centers and retail locations." Many of those employees are in customer service roles, Fairbank said.
The company also would be announcing increased paid leave and more flexible attendance policies in response to the coronavirus, he said in the memo.
Capital One has its main campus in the West Creek office park in Goochland County. It also operates two Capital One Cafe banking locations and other operations in Chesterfield and Henrico counties and in Richmond. As of last year, Capital One had more than 11,000 employees in the Richmond region.
Altria notified employees Wednesday that for two days next week, its salaried staff will be required to work remotely.
"This exercise will test the capacity of our IT infrastructure and our operational flexibility in the event we need to close facilities for a period of time," the company said.
The test means Altria's non-manufacturing facilities — the bulk are in the Richmond region — will be "functionally closed" for those two days next week, and the company will use that time to conduct a "preventative cleaning of our buildings."
"Our company always has a policy of flexible work," Altria spokesman George Parman said. "We are making sure everyone is taking advantage of that. We have managers encouraging all employees to work from home whenever possible."
Altria also has restricted international and domestic travel to only "business critical" needs.
The Philip Morris factory in South Richmond remains open.
Genworth said its decision to ask employees to work from home "is not in response to a specific incident involving our employees; rather, it is about doing our part to protect our colleagues, our families, our customers and our communities from the virus."
The company, which has thousands of employees in Virginia, said it has recently tested its work-from-home capabilities and is "confident in our ability to continue to serve our customers with a minimum of disruption."
The company's Lynchburg campus was closed Wednesday and will be closed through the end of this week, "out of an abundance of caution after an employee came to work with cold-like symptoms. We are arranging for that employee to be tested," Genworth said.
Daniel Song, an actuary at Genworth, said the company's decision did not come as a surprise to employees because the insurer had recently tested its capacity to move to remote working.
"My work is mostly done with a computer," he said. "We conducted a test on Thursday and Friday of last week. It was a success. I was able to get a lot of my work done. I am hopeful that during the office closure, I will be able to get a lot of work done."
Dominion Energy, the state's largest utility company, also has been making preparations to have some of its staff work from home if needed.
"It is certainly something we are looking at right now," said Greg Hitt, vice president of corporate communications for Dominion, which is a major employer in the Richmond area and around Virginia. The company has operations in 18 states.
"We have been in preparation mode for the last several weeks," Hitt said. "We have not made a final decision to ask people to work from home."
"A couple of weeks back, we started encouraging folks who are able to and whose jobs allow them to, to test their devices, to make sure they can work from home," Hitt said. "It is a way we can pivot fast. We have been doing some stress testing on the system internally. We have to make sure we have the right people and resources in place."
Dominion had already instituted a ban on international business travel and has asked employees to limit nonessential domestic travel.
Dr. Jay Butler, the deputy director for infectious diseases at the U.S. Centers for Disease Control and Prevention, suggested that companies should encourage sick employees to stay home and that they provide flexible sick leave policies and telework options. Butler was part of a webcast discussion with the Society for Human Resource Management.
Amber Clayton, the knowledge center director at the Society for Human Resource Management, said her organization has seen an uptick of queries from companies on how to respond to the coronavirus, including questions about teleworking.
Among the challenges are making sure that employees have laptops and other equipment they need to do their jobs, Clayton said. Sometimes, employees may be in a situation where they simply can't work remotely and might instead have to take time away from work through paid or unpaid leave, she said.
And some sectors of the economy are limited in their ability to have employees work remotely, such as those working in the hotel, retail and health care industries, Clayton said.
"I think employers need to look at their particular industry and their roles and whether or not these are roles that could potentially be done from home," she said.
(804) 649-6885
(804) 775-8123