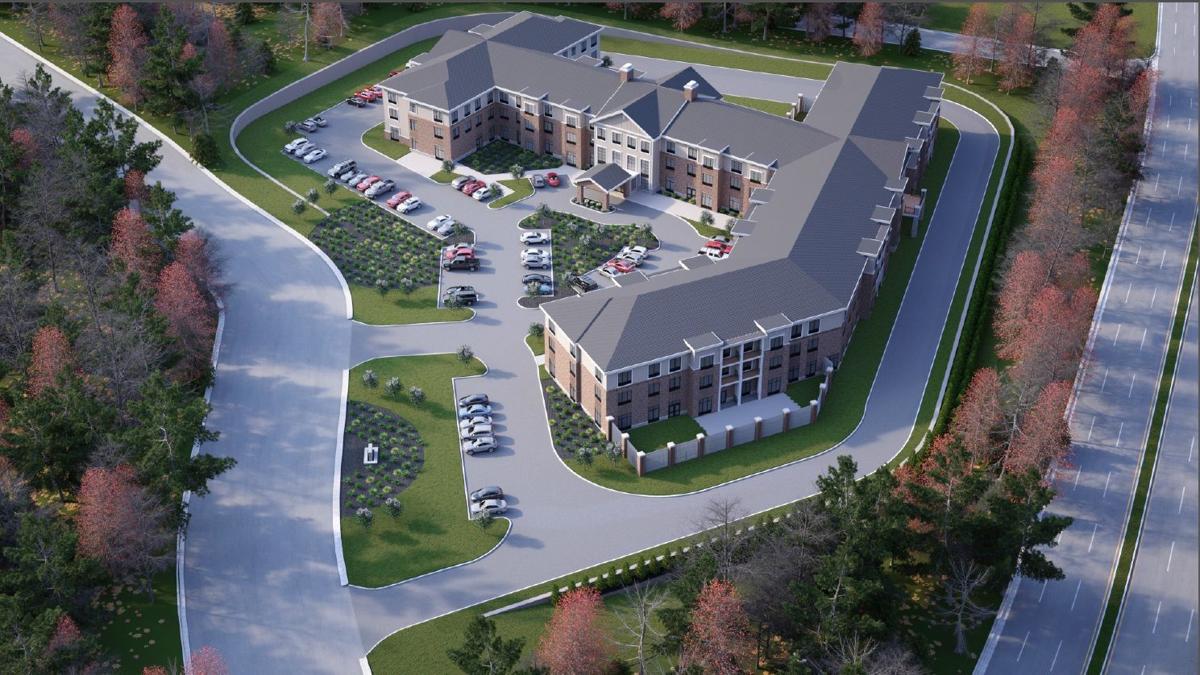 Construction should begin in the next couple of weeks on a three-story senior living center in western Henrico County.
The 150-unit development is at 601 N. Parham Road, at the intersection of Parham and Derbyshire roads. It is scheduled to open in fall 2021.
Chicago-based CA Ventures recently bought the 5.6-acre parcel from Temple Beth-El for $3.75 million. David M. Smith with commercial real estate brokerage Cushman & Wakefield | Thalhimer handled the sale negotiations on behalf of the buyer.
The land is near the Canterbury Community Nursery School.
CA Ventures plans to build and operate the facility with 32 of the units reserved for people with Alzheimer's disease, dementia or another condition that affects their memory, said Chris Russ, vice president of development for CA Ventures' CA Senior Living subsidiary.
Sixty-two other units will be for assisted living while the remaining 56 units are for independent living, he said.
The Henrico Board of Supervisors approved plans for the project a year ago.
CA Senior Living also has its Anthology of Midlothian development under construction on Robious Road east of Mall Drive.
The 112-unit Anthology of Midlothian will have 32 memory care units and 80 assisted living units, Russ said. It is slated to be completed in early 2021.
CA Senior Living is looking for other opportunities in the Richmond area, he said.
Those projects are among several plans for new developments or expansion and renovation projects as the 65-plus population is expected to increase.
For instance, under construction is the 123-bed The Westmont at Short Pump at the corner of North Gayton and Pouncey Tract roads.
In Goochland County, Resort Lifestyle Communities plans a 130-unit retirement development on Patterson Avenue about a half-mile west of the Henrico line. Erickson Living is planning the 1,400-unit Avery Point development just south of The Notch section of West Creek off West Broad Street Road.