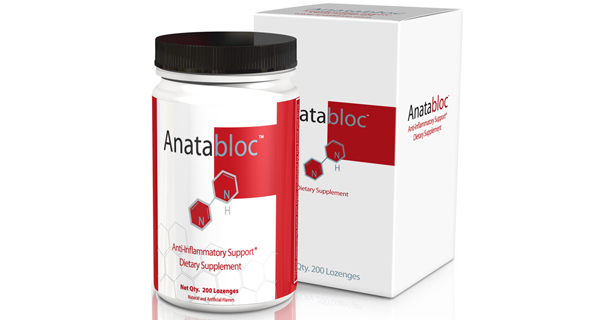 For a small company, Star Scientific Inc. is no stranger to big controversies.
The Henrico County-based company, now the subject of a federal securities investigation, two shareholder lawsuits, and a political fracas over a gift from its top executive to Gov. Bob McDonnell's family, has a history of being involved in the public health wars over tobacco and courtroom dogfights with big-money implications.
For most of its history as a maker of cigarettes, then smokeless tobacco, Star Scientific has presented itself as an innovator, seeking to bring change to an industry that for decades resisted it.
Now, having recently exited the tobacco business to focus instead on its relatively new venture into dietary supplements, Star Scientific has again become a magnet for controversy and is headed back to court, this time facing investors who argue the company misled them.
Star Scientific has long drawn both praise and criticism, first in the 1990s as a small, Petersburg-based maker of several discount cigarette brands.
Its founder, Jonnie R. Williams Sr., claimed to have developed a tobacco-curing method that greatly reduced a class of chemicals known as tobacco-specific nitrosamines, some of the most potent carcinogens in cigarettes, snuff and chewing tobacco.
Williams eventually obtained patents on the process, and Star Scientific sought to enforce them in court against an industry that mostly thought the company was an interloper.
"They (Star Scientific) did disrupt the (tobacco) industry — there is no question," said Scott Ballin, a health policy consultant in Washington who has been involved in tobacco regulation efforts. "It put them in a position of being a target."
Star Scientific's introduction of low-nitrosamine tobacco products also ignited heated debate within a public-health and tobacco-control community skeptical of any industry claims.
In 2001, for instance, 18 public-health groups filed a petition with the Food and Drug Administration asking the agency to classify one of Star Scientific's novel smokeless tobacco products as a drug. The petition was denied.
Star Scientific executives have declined repeated requests in the past couple of months to discuss the company's operations.
Despite having introduced a low-nitrosamine cigarette brand and several types of smokeless tobacco products over the years, the company has not been able to turn its patented processes into a sustainably profitable business.
After reporting 10 years of annual financial losses through 2012, Star Scientific in December announced a pivotal decision: It was getting out of the tobacco business to focus its efforts on dietary supplements, a product line the company has developed over the past few years.
The company said in its annual report to shareholders that being in the tobacco business "had a negative impact" on its ability to work with medical and scientific research centers on its dietary supplement products.
Now the company is faced with having to defend itself in court against two lawsuits filed in Virginia and Massachusetts that claim it failed to make proper disclosures.
Star Scientific's dietary supplements are sold through its Rock Creek Pharmaceuticals subsidiary.
Derived from the alkaloid anatabine found in potatoes, tomatoes and tobacco, the products include a supplement and a face cream sold under the Anatabloc brand name, and a supplement sold as CigRx, which the company says helps smokers fight the urge to smoke.
Anatabloc, the company said, helps users reduce inflammation and support a healthy metabolism.
The company's CigRx was introduced in the market in August 2010.
Anatabloc came on the market in August 2011 through the company's website.
Early last year, Star Scientific got a big break when GNC, the giant health and wellness chain, began selling Anatabloc through its website and then at its stores. Anatabloc is now available at GNC's more than 4,000 retail locations throughout the country.
The company in September introduced an anatabine citrate-based face cream designed to improve the appearance of the skin. GNC began carrying the face cream on its website in February.
Star Scientific sold about 51 percent of its Anatabloc product last year through its arrangement with GNC, the company said in its filings.
GNC thought so highly of Anatabloc that it gave Star Scientific a top vendor award in February, recognizing the supplement as a successful new product for 2012.
On GNC's website, 300 tablets of Anatabloc sell for $99.99. A bottle of Anatabloc face cream costs $299.99.
Descriptions of both products include disclaimers noting that the statements regarding Anatabloc's benefits have not been evaluated by the Food and Drug Administration.
As of Saturday, about 160 customer reviews had been posted on the GNC website about Anatabloc, with some customers saying the product had indeed helped with their inflammation and muscle soreness.
CigRx is being marketed through a website and to a lesser extent, at retail locations in the Richmond area and in the Northeast and Northwest regions of the country, the company said in its annual report. Sales have been minor, the company reported.
The company said its dietary supplements constituted the "vast majority" of its sales in 2012.
Star Scientific reported net sales of $6.2 million in 2012, an increase from $1.24 million in 2011.
For 2012, the company reported a loss of $22.85 million, which narrowed from a nearly $38 million loss in 2011.
Otis Bradley, an analyst at Gilford Securities in New York, predicted in January that the company could turn a profit starting this year if sales of its supplements continue to grow, and because the company cut expenses from exiting the tobacco business.
However, Star Scientific has indicated that profitability remains uncertain.
In its annual report, the company said that given the level of sales of its dietary supplements to date, "it would take a substantial increase in sales of these products for operating revenues to exceed expenses."
While the company has left the tobacco business, it has retained patents on its tobacco-curing process and continues to look for licensing opportunities.
Those patents "could have exceptional potential, but only if the FDA mandates removal of all nitrosamines" from tobacco, Bradley wrote.
"Our future prospects, therefore, are dependent on the expanded distribution and consumer acceptance of our dietary supplement products and cosmetic product," the company said in its filings with the U.S. Securities and Exchange Commission. "They also are dependent on the continued development of other dietary supplements and pharmaceutical products independently and through alliances with pharmaceutical companies and the licensing of our curing technology and related products, although we do not have any licenses in place for that technology at the present time."
Star Scientific has produced a string of news releases over the past few years touting positive research results on its anatabine-based products.
The company said it is exploring the development of other related products that may assist in stabilizing metabolism, as well as of pharmaceuticals for a range of conditions, including Alzheimer's disease, Parkinson's disease, multiple sclerosis, schizophrenia and depression.
Some of that research has been done at the Roskamp Institute, a private medical center in Sarasota, Fla., that researches treatments for neuropsychiatric and neurodegenerative disorders and addictions.
The company's relationships with the center include a research and royalty agreement with an "affiliate" of the Roskamp Institute, according to the company's regulatory filings. Under that agreement, the company pays royalties of 5 percent — $301,000 in 2012 —– of its Anatabloc sales to the affiliate.
In 2010 and 2011, Robert G. Roskamp, the founder of the Roskamp Institute, bought thousands of shares of Star Scientific's common stock.
The two lawsuits filed against the company in March say investors were misled by the company's public statements about its research.
One of the lawsuits, filed in Virginia, cites a sudden decline in the company's stock after TheStreet.com reported in January that Star Scientific had misrepresented Johns Hopkins University's involvement in anatabine research.
The stock traded on Nasdaq as high as nearly $3 a share in early January. Shares closed Friday at $1.48.
Asked whether the lawsuits would affect the status of Star Scientific's products at GNC stores, the chain's spokeswoman said the retailer does not comment on third-party litigation.
"With Anatabloc or any other third-party product, GNC is simply the retailer and, like all retailers, relies upon the representations and contractual warranties made by the vendor that the products are safe and compliant with all applicable laws and regulations," the spokeswoman said in a written response to questions.
The Virginia shareholder lawsuit also claims the company failed to disclose in a timely manner the federal investigation into its securities transaction.
Star Scientific revealed last month in its annual report to the SEC that the company, directors and others have been subpoenaed as part of a federal investigation into securities transactions including certain private placements since 2006.
Since the initial lawsuits were filed, several other law firms across the nation have put out public announcements seeking plaintiffs for a class-action lawsuit.
"We have talked to a lot of people who have expressed interest and want to be able to take an active role in the case," said Phil Kim, a lawyer for the Rosen Law Firm in New York, which is representing one of the plaintiffs.
In a statement, Star Scientific derisively labeled those announcements "plaintiffs' law firms trolling for new clients."
The company said it stands behind its products and research.
"We will vigorously defend these suits," it said, "and we believe that we will ultimately be successful."