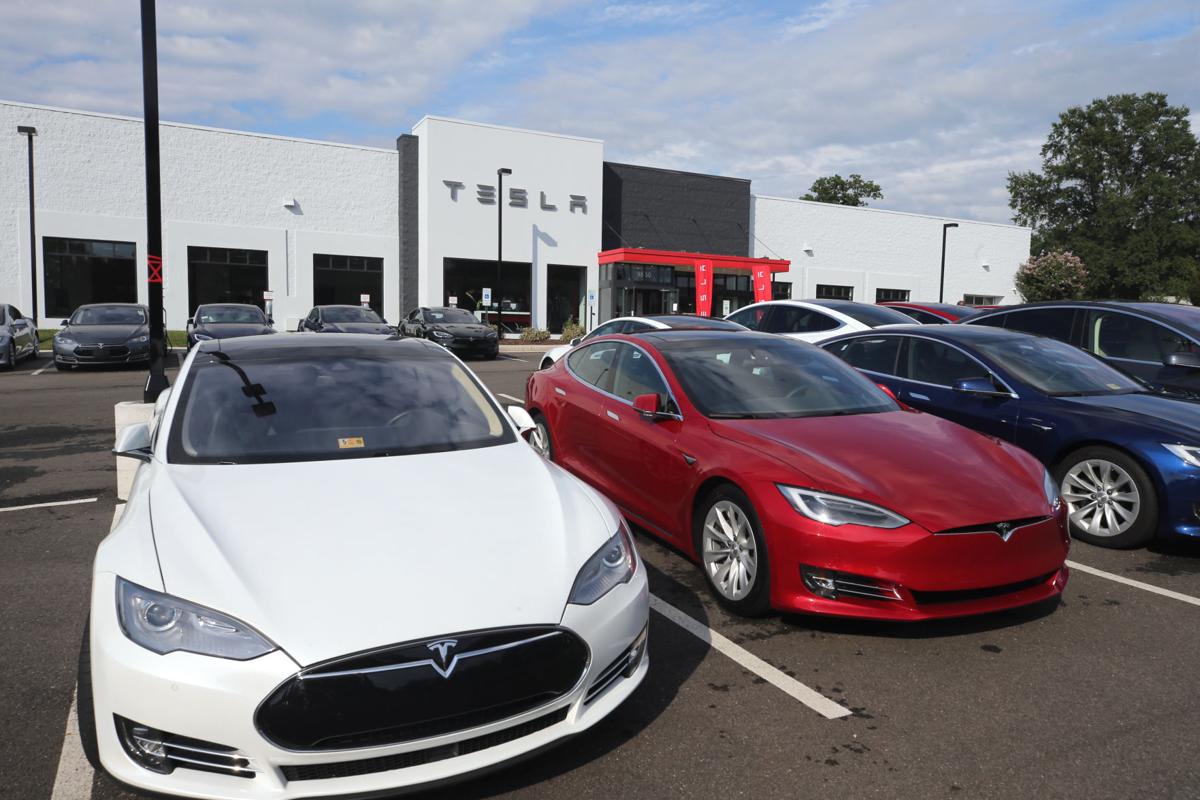 Electric automobile maker Tesla Inc. is looking to expand its presence in Virginia by opening three new stores to sell its cars in Arlington, Norfolk and Charlottesville.
Tesla sent a letter in late December to the Virginia Department of Motor Vehicles saying the company is "interested in opening dealerships" in those locations, which would add to its present store locations in Henrico County and Northern Virginia.
The letter to DMV Commissioner Richard D. Holcomb formally requested that the DMV schedule a hearing on whether Tesla can obtain a dealer license for the new stores.
Tesla sells its battery-powered cars directly to consumers rather than through independent dealerships.
The Virginia Automobile Dealers Association, a trade group for dealerships in the state, has previously opposed Tesla's opening of company-owned stores in Virginia, instead pushing for the cars to be sold through independent dealers as most other vehicles in the state are.
The association notified its dealer members of Tesla's request in an email last week and asked that dealership owners sign up to participate in the hearing if they are interested in selling Tesla cars.
No hearing date has been set yet, a spokeswoman for the DMV said Tuesday.
Tesla, a California-based company founded by tech industry tycoon Elon Musk, has fought efforts to require it to sell its cars through independent dealerships. The company declined to comment on Tuesday.
"It remains Tesla's position that there are no impediments to it owning and operating new motor vehicle dealerships in Virginia," the company said in its letter to Holcomb.
Tesla "has no independent franchised dealers in Virginia or any other place in the world. As such, there are no independent dealers available in the community or trade area to own and operate a Tesla dealership in a manner consistent with the public interest," the letter said.
Tesla opened its first Virginia store to sell its cars near Tysons Corner in Northern Virginia in 2015. Its second store opened at 9850 W. Broad St. in western Henrico County in August 2017. It has since opened service centers in Virginia Beach and Sterling.
The Virginia Automobile Dealers Association challenged Tesla's right to open the Henrico store, arguing that state law requires Tesla to sell its cars through independent dealerships, as other automobile manufacturers are required to do in most circumstances.
Holcomb decided in 2016 that Tesla was eligible to operate its own dealership in the Richmond area. VADA challenged the decision in court but dropped the fight after an appeals court ultimately held that the trade group lacked standing to challenge the decision.
Don Hall, president and CEO of the dealers group, said Wednesday that the organization supports the sale of electric vehicles and no-emission vehicles in Virginia but still believes that state law requires they be sold through independent dealers unless no dealer is available to do so.
He said the dealer group is not taking a position in opposition to the Tesla stores, but it believes that dealerships have a right to apply for a franchise under state law.
"Consumers are best served and competition exists when you have dealers and not a factory that controls the pricing of cars, the selling of cars, trade-ins and financing," he said.
Hall said Tesla is not the only electric automobile maker seeking to open stores in Virginia. He said Lucid Motors Inc., another California-based electric automobile maker, is seeking to open a store in Northern Virginia.