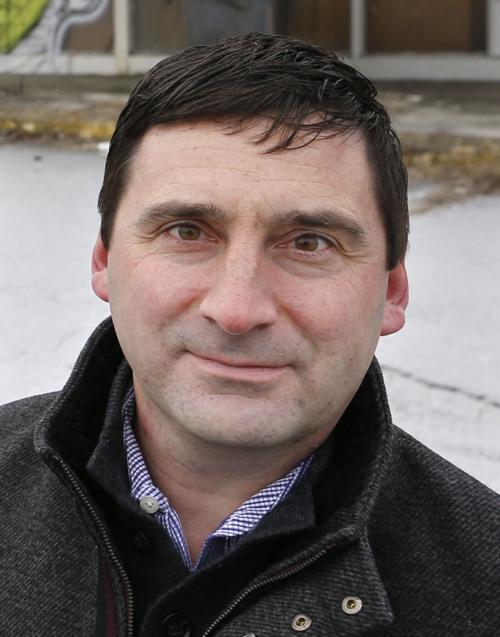 The fate of Michael C. Hild, who federal prosecutors claim was the mastermind behind a multimillion-dollar bond fraud scheme, is in the hands of a jury.
The former top executive of now-defunct Chesterfield County-based Live Well Financial also testified this week that he wasn't to blame for the $100 million bond scheme or for the failure of the company he founded.
But prosecutors claim during the two-week trial in federal court in New York City that Hild chose to expose his employees and lenders "to enormous financial risks to make himself rich" by substantially increasing the assets of his Live Well Financial reverse mortgage business by tens of millions of dollars.
"The consequences of that decision, those choices that he made, they were tragic," Assistant U.S. Attorney Scott Hartman told jurors of the scheme during closing statements in Hild's criminal trial on Thursday.
"They were ruinous for the lenders, for the employees, and yes, for the defendant himself," Hartman said. "Real people lost their jobs. Hundreds of millions of dollars were lost by these lenders. A company was ruined. But these were the defendant's choices. And now it's your job here at this trial to hold him accountable."
The case, Hartman said, is about the "defendant's selfishness. He chose himself first, over and over and over again. He chose to abandon fair dealings and ethical conduct and honesty to engage in deception and misinformation and fraud in order to enrich himself."
The scheme enabled Hild to have the company pay him more than $25 million from 2015 until 2019, Hartman said.
Hild, 46, faces five criminal counts of securities fraud, wire and bank fraud in what federal prosecutors allege was a scheme to fraudulently inflate the value of the company's portfolio of complex reverse-mortgage bonds from 2015 to 2019 in order to induce various financial institutions into loaning more money to the company.
But Hild said on the witness stand that wasn't the case.
His lawyer, Ben Dusing, asked Hild on Wednesday while on the witness stand if "at any point in time in relation to the subject matter that we've been discussing, did you have the intent to defraud anyone?
Hild responded strongly: "Absolutely not."
"Were you aware at any point anyone working at Live Well had any such intent," Dusing asked his client.
"Absolutely not," Hild responded.
During his closing statement, Dusing said prosecutors have not proved Hild committed fraud.
"I respectfully submit to you saying something over and over and over again, does not make it true. The more times something is said does not make it more true than the first time it was said," said Dusing, with the BGDLaw firm in Fort Wright, Ky., who is a childhood friend of Hild's.
"It's a nice narrative. There's just one problem with the government's narrative. Just one. And it's a big one — no proof," Dusing said.
Moreover, he said, the scheme the government alleges makes no sense.
"Let me ask you a question. How do you inflate the market value if there really is no market. How do you jack up a number that doesn't exist. How do you mark it up," Dusing said. "For the simple reason that allegation does not make sense. There is no market. There was no proof. How can one be guilty of jacking up or inflating a market value when there really is no market."
But prosecutors showed during the course of the trial financial statements Hild signed that inflated the company's value. They also played recorded conversations starting in 2015 of Hild with others talking about the bond scheme.
Hartman reminded jurors of testimony from Eric Rohr, who served as Live Well's chief financial officer from 2008 to late 2018. He and Darren Stumberger, the company's former head trader and executive vice president from 2014 until March 2019, have pleaded guilty to five criminal counts for their part in the alleged scheme and are cooperating with the government.
"Mr. Rohr told you how he felt when all this was going on," Hartman said, noting that Rohr and others had testified about the guilt they felt in misleading lenders.
"He felt like he was morally bankrupt. The whole thing had worn him down. He didn't feel good about anything and he didn't see an end in site," Hartman said about Rohr's testimony. "All these people knew this was wrong. You really think the defendant didn't? The defendant absolutely knew this was wrong. Why did he do it? It was all about the money. The defendant pocketed over $25 million from the scheme, and he continued to line his pockets even as the entire company was crumbling around him."
Hild founded Live Well Financial in April 2005 and served as its CEO until the company abruptly shut down on May 3, 2019, when Live Well laid off its 103 employees, most of whom worked at the company's corporate offices in the Boulders office complex in Chesterfield.
In July 2019, three of the company's creditors sought — and were granted approval by a judge in U.S. Bankruptcy Court in Delaware — a motion to place Live Well into involuntary bankruptcy protection.
Hild also faces five civil charges that were filed by the U.S. Securities and Exchange Commission in late August 2019 when he was charged with the criminal counts. But those civil charges have been put on hold until his criminal case is completed.