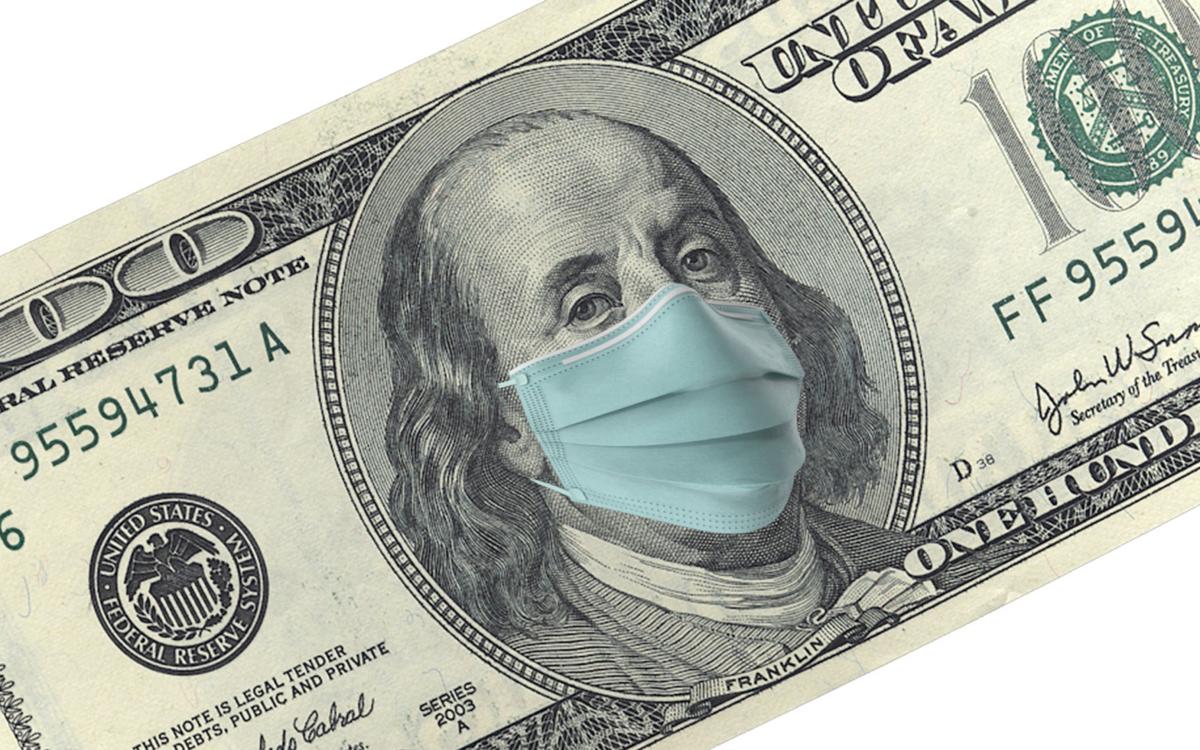 The U.S. economic expansion at the beginning of the year seemed poised to continue — until the coronavirus pandemic hit.
It has roiled financial markets. Investors — both seasoned and armchair — have been on a roller-coaster ride ever since.
People who are counting on their 401(k) retirement plans or other stock investments have seen values drop substantially, leaving many wondering how they should approach investing and finances going forward.
The Richmond Times-Dispatch asked several financial planning and investment advisers in the Richmond region for their advice on how people should think about financial planning during the economic downturn.
Responses came from Michael Joyce, president of the Richmond-based financial planning and investment advisory firm Agili; Dalal Maria Salomon, CEO and founding partner of Henrico County-based Salomon & Ludwin LLC; Jamie Cox, managing partner of Chesterfield County-based Harris Financial Group; and Kent Engelke, chief economic strategist at Capitol Securities Management in Henrico.
QUESTION: How should people prioritize their finances during this severe downturn? What are the most important things to think about in managing finances now?
Michael Joyce: "Make sure you have an emergency fund of 3-6 months of living expenses. You will earn next to no interest, but you will appreciate that it is there if you have unexpected expenses. Pay your bills. It is imperative to maintain a good credit rating. If you are having problems making rent, mortgage, car or credit card payments, reach out to your landlord or creditor to ask for payment deferrals or other accommodations until you are back on your feet.
If eligible, take advantage of some of the provisions of the CARES Act like the waiver of required minimum distributions for 2020 or the Paycheck Protection Program for small business owners.
Take the time to write out your financial goals and objectives. Prioritize the things that will help you achieve your objectives such as increasing your retirement plan contributions and de-emphasize things that detract from achieving these goals such as rarely used subscription services."
Dalal Salomon: "We have always advised clients to avoid emotional decisions when it comes to the markets — this is an investor's worst enemy. Right now, focus on a logical plan to make sure you have the cash available to cover your spending needs for the next 12-24 months.
If you have that set aside, take a breath and don't fall prey to selling good investments after markets have already plummeted.
The most important thing to think about right now is: 'Do I have a plan in place and an adviser that I trust to get me through this?' If the answer is no, now is the time to do something about that."
Jamie Cox: "Preservation of cash is key during any downturn, especially if your job situation was uncertain before the COVID-19 crisis. Review your budget and determine things you can eliminate temporarily and make sure you have taken full advantage of the litany of stimulus programs authorized during this time.
If you qualify for pandemic unemployment assistance, take it. If you haven't received your economic impact payment yet, find out why, and try to get your banking information current to receive it.
If you are a small business owner who would qualify for the paycheck protection program, apply for it. The ability to service your debts and meet all of your ongoing necessities is priority one, with a secondary focus on refinancing current debts to lower interest rate options to the extent possible.
Anything you can do to improve your cash flow makes this shock less impactful on your financial future and allows you to avoid taking on debt or dipping into your retirement savings at what could be the most inopportune time, given recent price declines."
Kent Engelke: "In my view paying down debt is the greatest priority, to reduce monthly expenditures. Generally speaking most people and business enter bankruptcy or have financial difficulties because of burdensome debt loads.
It is widely accepted that the economy is going to contract by the greatest amount since the Great Depression. Unemployment is surging, erasing all jobs created since 2001.
The financial impact is mindboggling, perhaps only mitigated by governmental action. Perhaps the greatest question of our age is what type of rebound will occur and when will it commence?
I have strong views about the rebound, believing that in the next 30-45 days small businesses may be facing an entirely different set of problems — surging prices for goods and labor that will impact profitability as the economy reopens.
A reduced debt load will ensure viability. My views are similar to that of several Federal Reserve officials, one of a possible 'V' shaped rebound."
QUESTION: What, if any, changes should people make to their 401(k) or other retirement savings plans?
Michael Joyce: "It is important to remember that retirement is a long-term objective. Even if you are nearing retirement age, you may have 30 years or more that you may live during retirement.
You should match up your retirement plan allocations with your long-term investment time horizon. If you have too much in short-term, stable value investments that will return less than the rate of inflation, you may sleep better today but you will eat worse in 20 years."
Dalal Salomon: "The best thing to do right now with any new contributions to your 401(k) plan (not your existing allocation — this portion needs to be discussed with your financial adviser) is to methodically buy into this market. As an example, buying an S&P 500 index, where you are buying a basket of the 500 largest U.S. companies, at discounted prices is always a good idea. As the adage goes: 'Buy on fear and sell on greed.' "
Jamie Cox: "Retirement savers who remain employed and are able to contribute should continue to do so, and if possible, increase contributions. Since you contribute each pay period, you are able to buy shares of your 401(k) options while prices are low and mute the downturn in your portfolio.
This type of buying is one of the most important and beneficial features of a 401(k) and should be viewed as an advantage.
Many people turn away from buying during downturns, which turns about to be the worst decision an investor can make. If you panicked and transferred your 401(k) assets to stable value funds, consider restoring your allocations while markets are still down."
Kent Engelke: "I believe there is a distinct possibility the global economy has forever changed where companies will now focus on reliance and resilience of their supply chains versus price. Production may move back to the U.S. to ensure the reliability of goods, but such moves will impact profitability and margins. This may impact valuations. I believe the days of passive investing — AKA indexing — are waning, a view shared by the late John Bogle, the father of passive investing.
Against the above backdrop, I would focus on value shares and the smaller capitalized companies. I would also consider purchasing variable rate fixed income bonds. The amount of debt added to the nation's balance sheet is unprecedented. At some time — I do not have any idea as to when — there must be reckoning of this historical surge in sovereign debt.
There are only two ways to overcome massive debt, bankruptcy or inflate. Bankruptcy is not an option. I think I should write history is littered with many examples of the impact of surging debt levels and all of which ultimately lead to higher interest rates.
Why should today be different as it is never different there are just different people. Hard assets — residential real estate, commodities, etc. — should perform best in a rising rate environment."
QUESTION: Does this remain a good buying opportunity?
Michael Joyce: "There are still many investment opportunities that are still below their long-term enterprise value.
But there is still uncertainty about when this crisis will pass so there will likely still be some down days before it is over. It may not be the time to back up the truck and load up but you can certainly nibble on good long-term opportunities."
Dalal Salomon: "As there have only been seven corrections of this magnitude, we are in rare and unique times. It is our belief, that we are not in a 1929 type event.
At the same time nor do we believe this will be a 2018 V-shape bounce to new highs. We expect some vicious rallies and perhaps a panic low yet to happen.
As we have always emphasized, markets are unpredictable and responding emotionally is rarely a good strategy. However, if you are a long-term investor, buying during declines can be very beneficial."
Jamie Cox: "No downturn ever feels like a good buying opportunity — 2009 sure didn't. However, the way to higher future returns is through lower short term prices.
The ability to own solid companies with an excellent business, and maybe even a dividend, at a 25% discount doesn't come along very often. No one knows how this particular recession and downturn will play out, but I do know that markets will rise long before the end is clear."
Kent Engelke: "Depends. In my view the economy, society, and the methods of production have forever changed.
The dysfunctional trading mechanics of the fixed income market were greatly exposed, causing an unprecedented $5 trillion injection into the markets on March 15. The Federal Reserve is now the bond market. The bond market is about 20 times the size of the equity markets, and I am certain there will again be regulatory changes.
Unfortunately, and if history is of any guide, today's regulatory changes will sow the seeds for the next crisis. No one has any idea of the reforms that will be instituted, reforms that will impact all markets.
I reiterate my belief there is considerable value in the small cap and value arena. These areas, which have been entirely decimated over the last six years, offer considerable value and should be partially immune to possible regulatory changes and would perhaps benefit as production facilities migrate back to the U.S."
QUESTION: What other advice can you provide?
Dalal Salomon: "The best advice we can offer is to please keep your emotions in check and take care of your health and the health of your family and community.
Let your financial adviser monitor your financial plan, the markets and your investments. If you don't have a trusted financial adviser or a financial plan that focuses on your spending needs and your personal risk tolerance — it's never too late to get one. This will not be the last crisis we will have to manage through.
One last thing — the time to plan for events like this are before they happen. Reacting now, by selling in a panic is never a good strategy. This is why it is so important to understand how you are investing, and the risk posture of your entire portfolio.
No one wants to talk about risk when markets are rising but, it is crucial to do just that."
Kent Engelke: "Historically, portfolios that are constructed emphasizing a macro economic and geopolitical thesis along with individual security analysis do well. From 2014-20, passive investing and technology-based trading, however, greatly outperformed with many believing that yesterday's methods are obsolete.
However, as indicated above this technology-based trading was a major reason as to why the markets imploded.
I believe there will be a reversion back to traditional macroeconomic analysis where the old-age question of 'It is not what you do but rather why you do it' will become imperative."