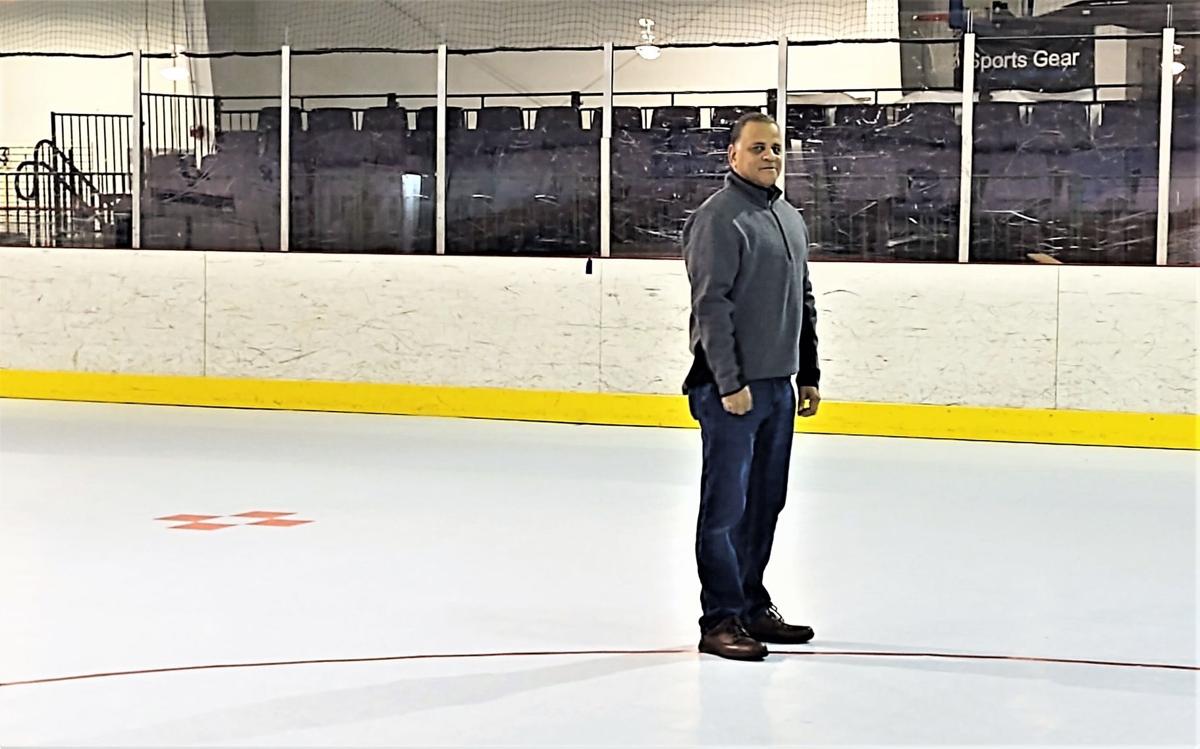 Richard Kent couldn't believe it when he got a phone call this month telling him that his Shooter's Indoor Sportsplex had received a $3,000 grant.
"It came at the perfect time," he said, to help with payroll and to help cover some of the continuing costs to disinfect the facility. Revenue at the indoor roller hockey facility in Chesterfield County fell about 83% in the spring compared with last year. Business has improved since then but it is still struggling with revenue down about 20% to 25%, he said.
"So we are very grateful for any help we can get," Kent said.
He got the $3,000 grant from the Virginia 30 Day Fund, which was created in April to help small businesses stay afloat and continue operating during the coronavirus pandemic.
The nonprofit fund has helped, as of Wednesday, 761 small businesses in Virginia by giving each a $3,000 forgivable loan. Fifty-three businesses in the Richmond region have received grants.
The 32,000-square-foot Shooter's Indoor Sportsplex, at 6140 Brad McNeer Parkway, was the 750th business to receive the funding — a significant milestone, said technology entrepreneur Pete Snyder, founder of the Virginia 30 Day Fund.
"This has been absolutely tremendous to help out these small businesses," said Snyder, who along with his wife, Burson, kicked off the creation of the fund by infusing it with $100,000 of their own money.
The fund has raised $3.25 million since it was created in early April, he said.
Snyder, also the CEO of Disruptor Capital, a Northern Virginia-based venture capital firm, said he never dreamed that the fund would be helping out so many small businesses when he and his wife started it.
"It has been the most rewarding work I have ever done in my life," he said. "The struggles that these small-business owners are having is tremendous. They thought they would be in this [pandemic] for two weeks or a maximum of two months. They never expected to face all these new regulations and shut downs and now having to disinfect their businesses. It has been a lot on them."
The idea behind the nonprofit Virginia 30 Day Fund is to provide businesses with immediate financial assistance to meet payroll, pay rent, preserve health care coverage for employees and save jobs while they await federal or state assistance.
The grant that Quality Cleaning Services LLC in Chesterfield received about two months ago enabled the company to give its five employees a bonus and to buy an electrostatic sprayer to disinfect offices and other areas as part of the company's cleaning services, owner Tonya Thompson said.
"Oh my goodness, when I got it I called and thanked them and thanked them. It really did help me," Thompson said. "I was just so happy that they were able to do that for me and my business."
Some of the companies in the Richmond region receiving money from the fund include Waller & Co. Jewelers, Soul Taco, Rappahannock Oyster Co., Groovin' Gourmet catering, Chez Foushee restaurant, Julep's New Southern Cuisine restaurant, Goochland Drive-In Theater, Allusions Barber-Beauty Studio salon in Petersburg, Sarah Sits-N-Stays pet sitting services, Latitude Seafood restaurants, The Pitts BBQ Joint and Crossroads Coffee & Ice Cream.
To qualify for funding, businesses must employ three to 30 people; be based in Virginia and have operated for at least one year; and be owned and operated by a Virginia resident.
There is a one-page form to fill out on the fund's va30dayfund.com website. Owners also must submit a video — up to three minutes long — about the business and its employees.
Since the Virginia 30 Day Fund was created, Snyder said similar funds in five other states — Pennsylvania, Georgia, New Jersey, Arkansas and Mississippi — have been created, raising more than $9 million and helping 1,700 small businesses. The funds in the other states operate separately from the one in Virginia but operate using Virginia 30 Day Fund's nonprofit status.