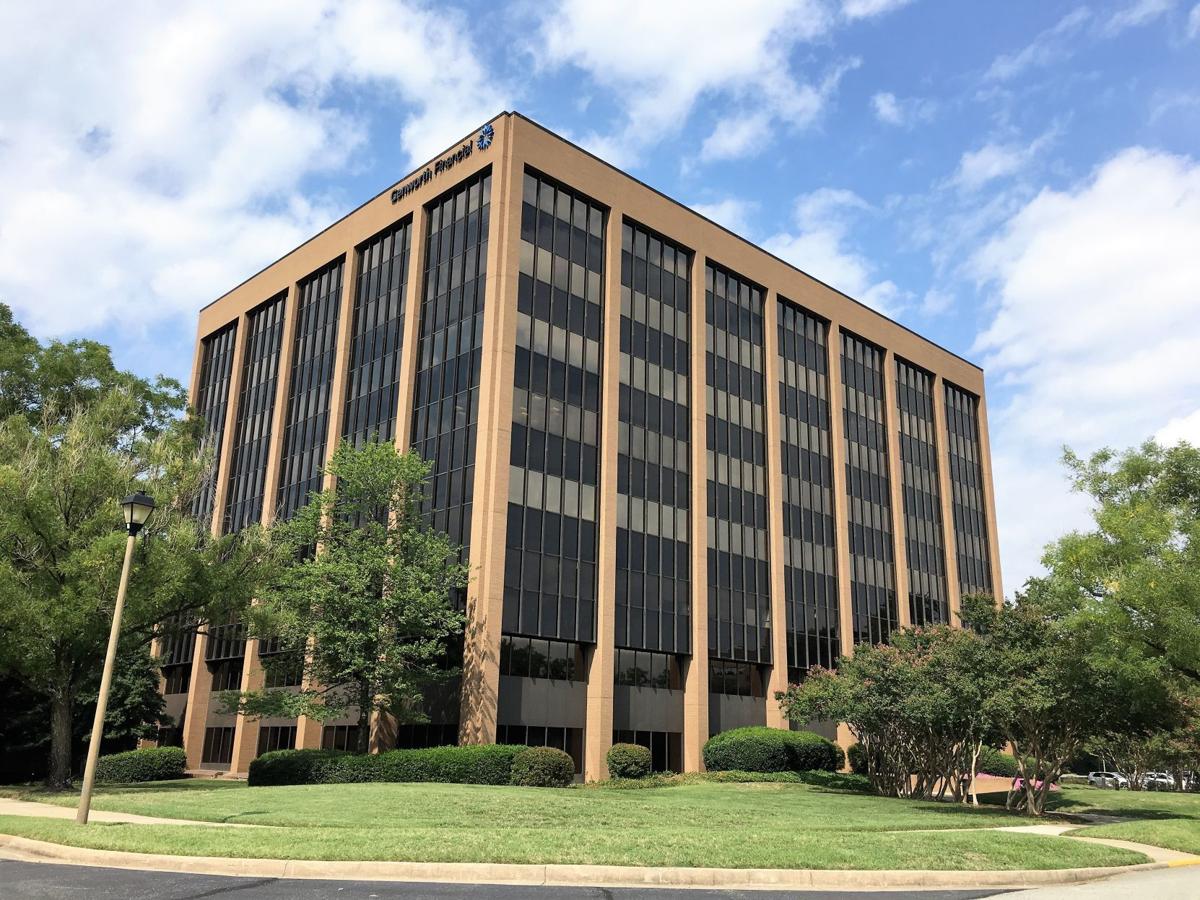 More than four years after it was first announced, Genworth Financial Inc.'s plan to sell itself to a China-based investment company is officially dead.
The Henrico County-based insurance giant said Tuesday it has terminated its merger agreement with China Oceanwide Holdings Group Co. Ltd., a Beijing-based company that agreed in October 2016 to buy Genworth for about $2.7 billion, or $5.43 per share in cash.
The deal subsequently got tied up in years of government regulatory reviews in the United States and Canada, forcing Genworth and China Oceanwide to delay the completion of the merger 17 times.
Genworth ultimately cleared all the U.S. federal and state regulatory hurdles and sold its Canadian subsidiary to avoid continued delays in government approval there.
However, China Oceanwide was unable to come up with a financing package to complete the acquisition late last year. The companies blamed that partly on disruptions caused by the coronavirus pandemic.
The termination of the merger agreement comes three months after the companies announced in early January that they had put the deal on indefinite hold, although both companies said at the time that they might still be able to complete the merger if the business environment improved.
Terminating the deal will allow the Fortune 500 company to pursue its revised strategic plan without restrictions, Genworth said.
When the acquisition was put on indefinite hold in January, Genworth said it would pursue other strategic options to help the company pay off about $1 billion in debt that the company owes this year. That revised strategic plan includes a potential partial initial public offering of its stock for its U.S. mortgage insurance business.
China Oceanwide and Genworth also will continue to explore potential opportunities to bring long-term care insurance and other similar products to the Chinese insurance market in the future.
Tom McInerney, Genworth's president and chief executive officer, said Tuesday it was "necessary and appropriate at this stage to terminate the transaction," but he held out the possibility that Genworth might still work with China Oceanwide to find a new market for long-term care insurance in China.
"Both parties believe there are significant, compelling opportunities to address critical societal needs outside of the U.S.," he said.
Genworth, a seller of home mortgage insurance and long-term care insurance, has thousands of employees in Virginia, mainly in the Richmond region and in Lynchburg.
Genworth has faced numerous business challenges over the past decade, first struggling to recover from the housing market collapse and Great Recession of 2007 to 2009, which hurt its home mortgage insurance business that covers defaults on home loans.
While that business has made a recovery, Genworth also has faced losses in its long-term care insurance business, which provides insurance for nursing home and at-home care. With costs for nursing care increasing, the company has responded by upping its premiums for long-term care insurance.
With the company's stock value still well below where it stood before the economic recession more than 10 years ago, Genworth's executives and board members have long defended the planned acquisition by China Oceanwide as the "best option" to provide value for the company's shareholders and potentially open a new market for its insurance products in China.
Shares in Genworth rose 3 cents, or 0.86%, to close at $3.51. The termination news was issued after the market closed.
"Genworth's board of directors has concluded that Oceanwide will be unable to close the proposed transaction within a reasonable time frame and that greater clarity about Genworth's future is needed now in order for the company to execute its plans to maximize shareholder value," James Riepe, the non-executive chairman of Genworth's board, said in a statement on Tuesday.
"Thus, the board decided to terminate the Oceanwide merger agreement," Riepe said "Although disappointed after more than four years of efforts, I want to especially thank our shareholders, regulators, policyholders, customers and employees, for their patience and support as we all persevered through an especially long and arduous cross-border approval process."
Riepe is among three Genworth directors who have announced they plan to retire from the company's board following its annual meeting of shareholders scheduled for May 20. Genworth has announced three new members of the board.
The failure of the acquisition already has led to job cuts at Genworth. In late January, the company disclosed that it was laying off 95 employees from its corporate headquarters operations in Henrico.