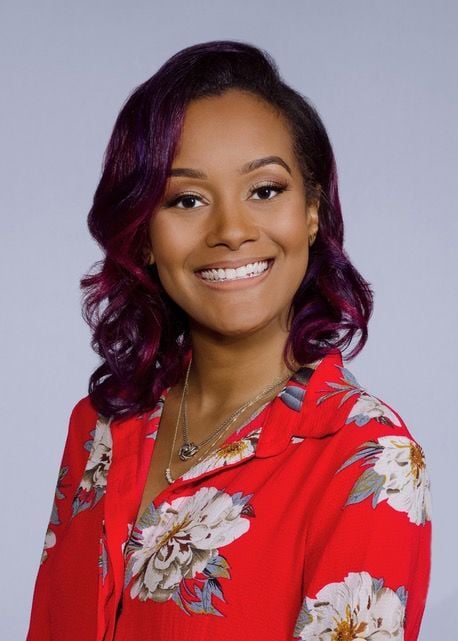 Title: president of Korinn Y. Carter Enterprises Inc., which is the parent company that manages four community-based service businesses with a focus on the African American and minority community. In addition to founding and managing those businesses, Carter provides small-business coaching, facilitates events and workshops and offers public speaking.
Born: December 1991 in Richmond
Education: George Mason University, 2013
Career: founder and CEO of New Legacy Family Services (2015); of Somebody's To Somebodies Youth Care (2015); of A Renewed Legacy Senior Care (2017); and of The Glow Shop beauty shop
Where in the metro area do you live?: Jackson Ward
Best business decision: "My best business decision was made in the midst of the pandemic, and taking the leap of faith and moving into the St. Luke Legacy Center."
Worst business decision: "I've learned that my worst business decisions are made when I make them impulsively and emotionally."
Mistake you learned the most from: "I've learned the most from the relationships I've made and lost in business. My mistake has been being quick to hire and slow to fire, and allowing my personal relationships to affect outcomes of my business."
What is the biggest challenge/opportunity in the next two to five years: "The biggest challenge and opportunity would be scaling and expanding the social enterprise we are building, to reach as many families and children as we can."
First job after college: Title I tutor for Richmond Public Schools during the summer of 2013
If you had to do it all over again, what would you do differently: "I would have seriously sought a mentor earlier in my entrepreneurship journey."
Movie or book that inspired you the most, and why?: "One of the most inspiring books I've read this year was 'Contagious: Why Things Catch On,' by Jonah Berger. This book really gave me insightful marketing tips and strategies for any industry, with real-life anecdotes and a straightforward delivery."
Favorite and least favorite subject in school: Favorite: English and my psychology courses; least favorite: math, since elementary school.