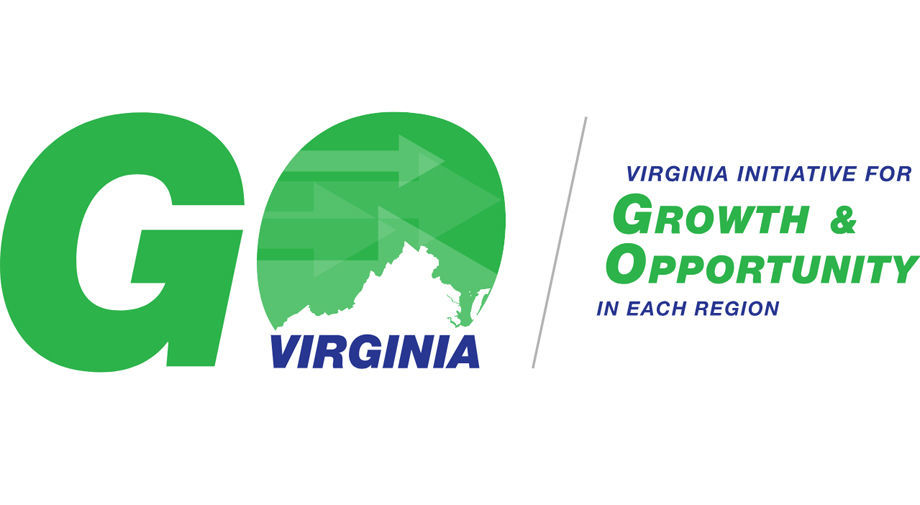 A total of more than $230,000 in grants has been awarded by GO Virginia to help businesses, entrepreneurs and unemployed people in the Richmond and Petersburg area to recover from the coronavirus pandemic.
The grants were awarded to three projects submitted by the local GROW Capital Jobs Council, which administers GO Virginia in 17 counties and cities from the Richmond area to the North Carolina line. GO Virginia is a business-led state economic development initiative coalition that provides grants.
The COVID-19 recovery grants, announced last week, are:
A $100,000 grant to ChamberRVA to provide resources for businesses to re-open their operations in a safe and responsible manner. The grant will help support further development of online resources at forwardrva.com with information on the kinds of policies, procedures and tools that businesses need for reopening.
"We are thinking about what we can do to help our small businesses," said Brian Anderson, president and chief executive officer of ChamberRVA. "Larger companies have had staff to help them navigate through this. We knew our small businesses — small local restaurants, or small accounting firms, or small retail organizations — were not going to have the resources to fully understand what they need to do in a reopening situation."
A $50,000 grant for a project called the Idea Factory that will offer five-week instructional programs to aspiring entrepreneurs who want to start businesses, particularly in technology and manufacturing.
The nonprofit business incubator Startup Virginia is working with the Richmond-based product development agency Bldr on the curriculum. Bldr (pronounced "builder") is a startup business that works with other early stage ventures to help them craft their ideas.
The Idea Factory will give entrepreneurs an opportunity to test and refine their business ideas and develop a minimum viable product.
"We think it is a creative approach to workforce recovery," said Noelle James, director of startup growth for Startup Virginia. "There is an opportunity to recruit a new wave of [business] founders. You have folks out there who might be willing to pursue creating their own business now that they have the time and space to do it."
The goal is to start the first five-week program this fall and hold three classes over the next year with eight to 10 participants in each group.
An $80,600 grant for a project led by the Community College Workforce Alliance and the Capital Region Workforce Partnership to proactively reach out to people via email who have lost their jobs or income as a result of the pandemic and help them find jobs.
The grant will help support the development of an online portal that people can visit to find jobs in their area and also get skills assessment and training. Businesses that need employees also will be able to post job openings on the portal.
The portal will take about six to eight weeks to develop, said Brian Davis, director of the Capital Region Workforce Partnership, and Elizabeth Creamer, vice president of workforce development for the Community College Workforce Development Alliance.
"The volume of unemployed people is pretty staggering," Davis said. "Since we are in a period where our workforce centers are closed to the public, we wanted to be able to reach out to people and let them know there are jobs available."
The site also will direct people to career counselors and other resources to help them find employment, Creamer said.