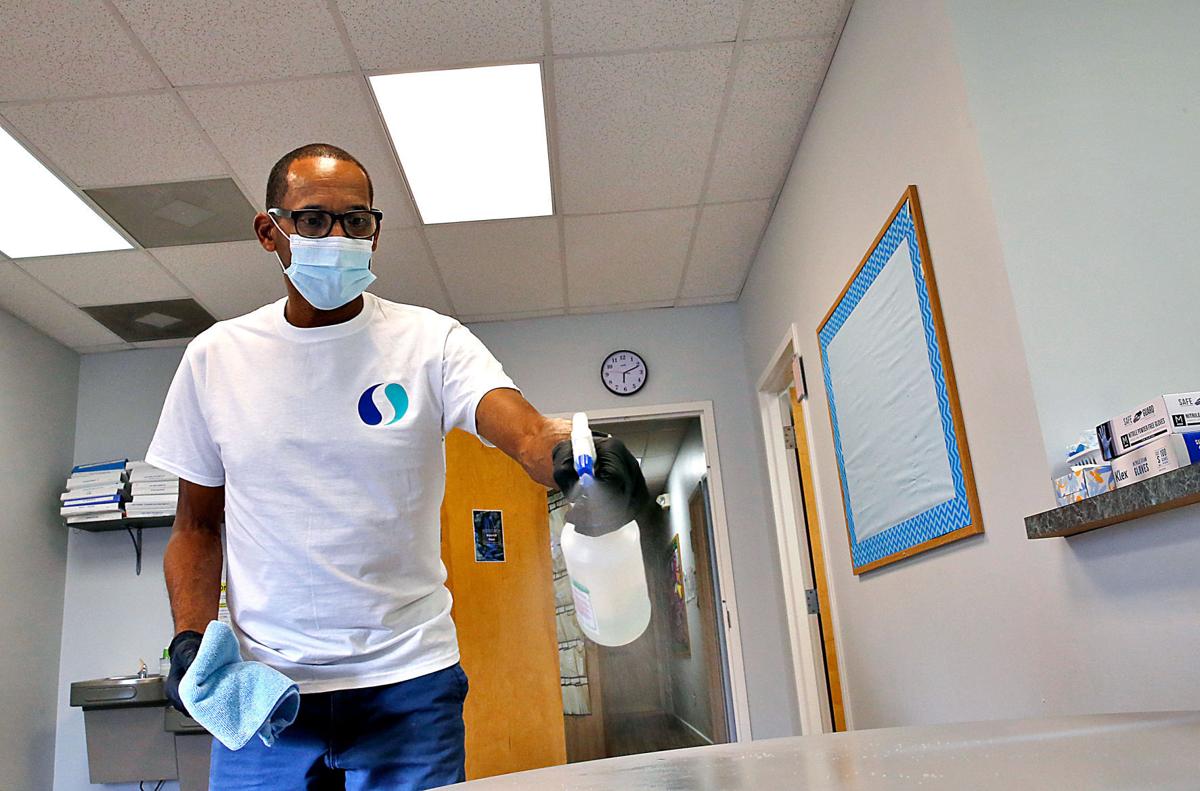 Business organizations are pushing back against making Virginia's COVID-19 workplace safety rules permanent, arguing that the regulations — rules that were temporarily adopted in July as an emergency measure — have proved costly, confusing and burdensome for companies.
However, labor organizations and worker advocacy groups argue that the emergency temporary standards have helped protect both essential workers and business customers from COVID-19 and should be maintained beyond their current expiration date in late January.
About 30 speakers on both sides of the issue voiced their opinions during an online public hearing held Wednesday by Virginia's Safety and Health Codes Board, a 14-member board — 12 of whom are appointed by the governor — that oversees occupational health and safety issues under the Virginia Department of Labor and Industry.
The board is considering whether to make the temporary rules permanent. At least one more meeting is expected to be held this fall before the board votes.
In July, Virginia became the first state in the nation to adopt workplace safety rules to prevent the spread of the coronavirus in the absence of enforceable federal government rules. The Safety and Health Codes Board had voted 9-2 to adopt the temporary standards, which require businesses to implement various safety measures, including requirements that employees be notified within 24 hours if a co-worker tests positive for the virus.
The rules also set requirements for COVID-19 safety training, social distancing in workplaces, and face coverings for employees who have contact with the public. They also require access to hand sanitizer and hand washing along with frequent cleaning of high-contact surfaces.
Business groups argued Wednesday that the rules should either be allowed to expire in January or should at least be given a termination date with adjustments made as new information becomes available about infection rates.
"I ask you not to create a permanent solution to a temporary problem," said Brandon Robinson, chief executive officer of the Associated General Contractors of Virginia, an organization of commercial construction companies. "I ask you not to adopt a one-size-fits-all approach. Every day the science behind this disease evolves as we learn more and devise better ways to keep people safe."
Business groups that spoke in opposition to making the rules permanent also included the Virginia Manufacturers Association, the Virginia Agribusiness Council, the Virginia Poultry Federation, the Virginia Trucking Association, the Virginia Retail Federation, the National Federation of Independent Businesses and several local chambers of commerce.
Worker advocacy and labor groups that spoke in favor of making the standards permanent included the AFL-CIO, the Virginia Interfaith Center for Public Policy, the National Coalition of Public Safety Officers and several labor organizations.
Those groups argued that the pandemic is likely to extend well beyond January, so the regulations aimed at preventing the spread should be made permanent.
"We need these enhanced measures to continue for as long as the virus is still spreading," said Felicia Miller, a deli employee at a Safeway store in Warrenton and a union shop steward for the United Food and Commercial Workers Local 400. "Please, please protect me and my co-workers by strengthening these standards and making them permanent."
Donald Baylor, an organizing director for the National Coalition of Public Safety Officers, which represents corrections officers, told the board that COVID-19 cases have surged among the prison inmate population and more than 70 corrections officers also have tested positive.
"This is a destructive disease, and to say it is a temporary situation is misleading at best," he said. "We know this virus is going to be with us for some time. The standards put in place save lives."
The cost of conducting COVID-19 training sessions has ranged from around $1,000 for small businesses to millions of dollars for large companies, said Brett Vassey, president and CEO of the Virginia Manufacturers Association.
"Our whole point is this should end with the pandemic," said Nicole Riley, state director of the National Federation of Independent Businesses in Virginia. She said the state Safety and Health Codes Board also should collect more information on the effectiveness of the rules before adopting permanent regulations.