At the beginning of the year, many people have their eyes set on goals. Some of these goals may include increasing your income, starting a dream business, or both if you're reaching for the stars. Before you get your hands dirty in the sometimes chaotic combination of formal employment and entrepreneurship, here are a few pitfalls to avoid.
NOT HAVING A PLAN FOR YOUR SIDE HUSTLE INCOME
People get side hustles for different reasons. It could be to help make ends meet, save toward a dream vacation or grow your business to a point where you can quit your job. Catching up on my retirement savings is one reason I decided to start a side hustle.
But you need a plan for that motivation to help make your side gig worthwhile. Think about having goals for your income and a strategy in place to help you achieve those goals.
For instance, you could divert funds from your side hustle into retirement savings accounts like an IRA. This is a way to put away more for retirement, and you could reduce your taxable income, depending on how much you make, because contributions may be tax-deductible .
The plan I conjured up thanks to my side gig income is increasing my 401(k) contributions at my full-time job so I'm on track to max out that account this year. I also opened a SEP IRA, a simplified employee pension plan, for 2023 to put more money away for retirement and potentially reduce my taxable income .
Eric Nisall , an accountant in Coral Springs, Florida, suggests having what he calls a "failure fund" if your goal is to eventually transition into full-time entrepreneurship. It's something he developed when he began the journey of full-time employment and building a business.
"When at my last two CPA firms, I was working at building my own business at the same time. I realized, if I'm going to do this, I need to start putting money away so that if I don't grow, I (won't) suffer," he says.
Nisall put money he saved from coupons and any extra bucks he made from a raise or overtime into that fund.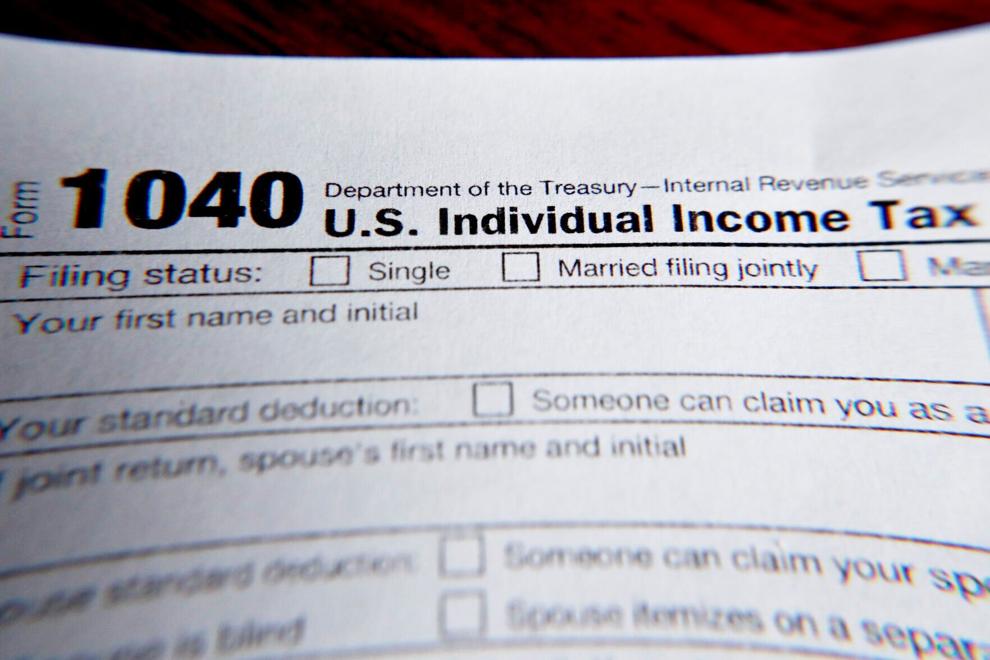 NOT BEING AWARE OF TAX IMPLICATIONS
Oftentimes, people think having a side hustle means they can make extra money without reporting it, says Atiya Brown , a certified public accountant and certified financial education instructor in Dallas.
"I think that people need to realize all of their income is going to be taxed," she says. "So, if they're starting a side hustle, they need to get organized so that they don't miss any income that needs to be reported, because then the interest and penalties are going to pile on."
The IRS says anyone who earns $400 or more from self-employment must file a tax return.
I was not organized and didn't have a solid plan for paying taxes when I first started. When I realized I owed the IRS almost $15,000 in both taxes and penalties, I clutched my pearls. I thought I would need to save and pay my taxes in one large sum. Now, I know there are multiple ways to pay self-employment taxes.
"Because the government is an earn and pay system, you can choose." says Brown.
These choices include estimated quarterly tax payments, changing your W-4 withholdings so it covers your self-employed taxes, or paying in one lump sum, she explains.
Brown adds that the IRS has penalties for underpaying on your taxes. To help avoid this, you can use the IRS withholding calculator to see how much you should withhold to cover your side hustle taxes . Depending on how much freelance money you made, you might have several new tax forms to fill out, so if you aren't sure what the best option is, consider talking to a tax professional.
PUTTING YOUR MAIN SOURCE OF INCOME IN JEOPARDY
Having a 9-to-5 job and a side hustle means you're choosing to work during your free time. For this reason, you want to make sure your side gig is worth your time financially and healthwise. I remember taking on too much freelance work and having to chip away at the work on evenings and weekends. By the time I sat down to calculate my per-hour earnings, I realized I was underpaid. I went back and did research on market rates and was intentional about saying yes only to higher-paid jobs. This meant I didn't need to do as many side gigs and could earn more money than before.
Overworking can also affect your health, which can put your main source of income at risk, says Nisall.
"You gotta make sure that you're eating, sleeping, taking care of your body and your mind," he says. "Your mental and physical health are going to play a big part in this whole thing, especially if you're trying to balance your 9-to-5 and growing a business."
Speaking of putting your main job at risk, consider asking your employer what its policies are around side gigs. When I joined my current place of employment, I was transparent about the side gigs I had. My employer shared rules around the type of side work I could do without violating company policy. If I wasn't aware of the policies, I could have mistakenly breached them and risked the income that pays my bills.
100 best community colleges in America
100 best community colleges in America
#100. Kansas City Kansas Community College
#99. Harper College
#98. Central Wyoming College
#97. Oakton Community College
#96. San Diego Mesa College
#95. CUNY Kingsborough Community College
#94. Manchester Community College - New Hampshire
#93. Mississippi Gulf Coast Community College
#92. Redlands Community College
#91. College of Lake County
#90. Glendale Community College - California
#89. Lewis & Clark Community College
#88. Pinellas Technical College - Clearwater
#87. Stanly Community College
#86. Amarillo College
#85. Eastern Arizona College
#84. Northwest College - Wyoming
#83. Kapi'olani Community College
#82. St. Philip's College
#81. Howard Community College
#80. Savannah Technical College
#79. Saddleback College
#78. North Central Kansas Technical College
#77. Montgomery College
#76. Cerritos College
#75. Chipola College
#74. Skyline College - San Bruno
#73. Northeast Community College
#72. Blue Ridge Community College - North Carolina
#71. Johnson County Community College
#70. West Valley College
#69. Chippewa Valley Technical College
#68. Pinellas Technical College - St. Petersburg
#67. Kauai Community College
#66. Metro Technology Centers
#65. Northeast Wisconsin Technical College
#64. De Anza College
#63. Northcentral Technical College
#62. Honolulu Community College
#61. Mission College
#60. Southeast Community College
#59. College of Eastern Idaho
#58. North Seattle College
#57. Ogeechee Technical College
#56. Florida Gateway College
#55. Sandhills Community College
#54. Tennessee College of Applied Technology - Nashville
#53. Lincoln Land Community College
#52. Moorpark College
#51. Santa Monica College
#50. Wayne Community College
#49. Elgin Community College
#48. Texas State Technical College
#47. Santiago Canyon College
#46. MiraCosta College
#45. Western Suffolk BOCES
#44. Minnesota State Community and Technical College
#43. North Dakota State College of Science
#42. Southwest Wisconsin Technical College
#41. Southwestern Community College - North Carolina
#40. Cañada College
#39. Southwest Mississippi Community College
#38. Santa Rosa Junior College
#37. Ohlone College
#36. Holmes Community College
#35. Cuesta College
#34. University of South Carolina - Lancaster
#33. Western Iowa Tech Community College
#32. Nicolet Area Technical College
#31. Roxbury Community College
#30. Pasadena City College
#29. College of San Mateo
#28. Alexandria Technical & Community College
#27. Mt. San Antonio College
#26. Southern Regional Technical College
#25. Brazosport College
#24. Wallace Community College - Dothan
#23. Waukesha County Technical College
#22. Allan Hancock College
#21. City College of San Francisco
#20. Lake Tahoe Community College
#19. North Florida College
#18. Western Technical College - Wisconsin
#17. Renton Technical College
#16. New Mexico Military Institute
#15. Mitchell Technical College
#14. Lake Area Technical College
#13. Lakeshore Technical College
#12. Bellingham Technical College
#11. Collins Career Technical Center
#10. The Ohio State University - Agricultural Technical Institute
#9. Craven Community College
#8. Atlantic Technical College
#7. Southeast Technical College
#6. Las Positas College
#5. Santa Barbara City College
#4. Moraine Park Technical College
#3. Fox Valley Technical College
#2. Northwood Technical College
#1. Foothill College
This column was provided to The Associated Press by the personal finance site NerdWallet. The content is for educational and informational purposes and does not constitute investment advice. Elizabeth Ayoola is a writer at NerdWallet. Email: eayoola@nerdwallet.com.