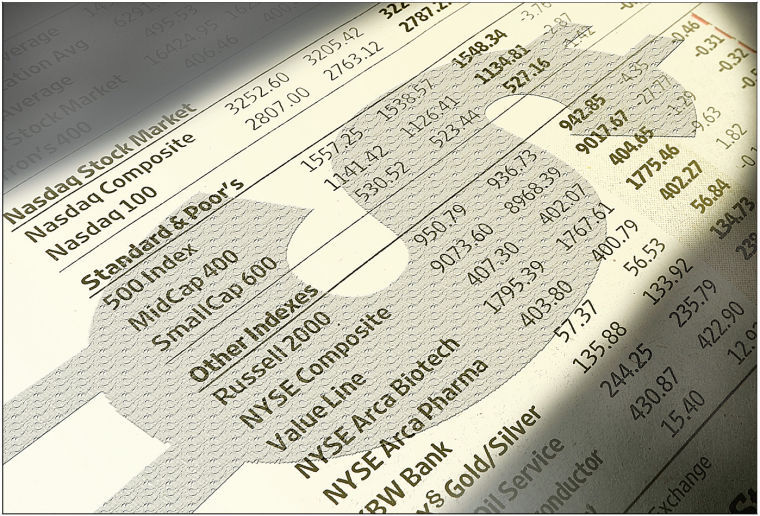 The scramble is on to file income tax returns and meet Monday's deadline.
Meanwhile, a little-known tax went into effect Jan. 1 and it will affect income tax returns filed next year. It's called the net investment income tax.
It's a 3.8 percent surtax on investment income of individuals, estates and trusts.
It affects single people with gross incomes of more than $200,000 or married couples filing jointly with gross incomes of more than $250,000.
However, it also could affect some small businesses, people who invest in real estate and people who rely on income from trusts.
The net investment income tax is part of the Patient Protection and Affordable Care Act, commonly called Obamacare. It will help pay for sweeping health care changes.
"When the health care act was first passed, a lot of people thought it would be repealed or be ruled unconstitutional," said L. Michael Gracik Jr., a partner at Keiter, an accounting firm based in Henrico County.
"The law has been around since 2010, but at the end of 2012, the Internal Revenue Service issued a series of regulations interpreting how investment income would be affected, and everyone was surprised at how the tax would be applied," Gracik said.
The net investment income tax goes beyond traditional taxes on investments, such as interest, dividends and capital gains.
"Under the regulations, there is a much more sweeping definition to include rental real estate activities, personal property leasing, businesses that operate as partnerships and (certain) corporations where the owners do not materially participate," Gracik said.
The bottom line is taxpayers should consider the new rates and taxes in calculating their tax withholdings and estimate their tax payments, accountants say.
If not, many will have a surprise tax bill due next April 15.
Also, small businesses and rental real estate operators should review how they are organized and operated to minimize their exposure to this tax, the experts say.
The new tax also affects trusts, where property — real or personal, tangible or intangible — is held by one party for the benefit of another.
Trusts have much lower thresholds for the 3.8 percent tax to kick in compared with individuals.
Take, for example, a person who is the beneficiary of a trust left by her grandmother.
"Her trust will pay a 3.8 percent tax on any income greater than $11,650 a year in addition to a 20 percent capital-gains tax if income is generated from the sale of an asset such as stock," said Frances F. Goldman, an accountant and co-founder of The Tax Complex in Henrico.
This could significantly diminish the trust's assets, she said.
"Not everyone who has trust income is wealthy, particularly if the trust was left by your parents or grandparents as an asset protection trust," Goldman said.
Many elderly women rely on income from trusts, she said. Their husbands may have retired from Philip Morris, for example, and left stock in a trust for their wives.
"It's not hard to get to $11,650 of taxable income on the sale of stock," Goldman said.
"These new taxes are killing the golden goose of growth," said David A. Brat, chairman of the economics department at Randolph-Macon College.
"Only one thing has made us (the U.S.) rich over time, and that is the free-market system," he said, adding that China and India are now able to feed billions as they harness the power of markets.
"As we become rich, it is always tempting to choose security over future growth," Brat said. "We can offer benefits like health care that make lives better in the short run. However, Europe is making it very clear that there is a price to be paid for too much security and too much tax."
Gracik outlined three cases in which the tax would be owed:
• A company executive invests in real estate and owns four or five rental properties. His salary from his job and income from real estate will exceed the $250,000 threshold for a married couple.
The 3.8 percent net investment income tax will apply to rental income and to any gains he realizes from selling rental property.
• A couple started a closely held business decades ago. They still own the business, but their children work in the business and run it.
The business is a passive activity for the parents because they have not worked in it for years.
The company, as a Subchapter S corporation, doesn't pay corporate taxes. The parents pay the taxes on their personal income tax returns.
The 3.8 percent tax will apply to income from the business. If the business makes $1 million a year, the parents — as passive owners — will pay an additional $38,000 in taxes.
If the parents, both in their 70s, become active in the business again, the business would no longer be considered passive and the 3.8 percent tax would not apply to them. One parent would need to work 500 hours a year in the business.
• A business was started by parents 60 years ago, and both parents have died. Four grown children inherited 25 percent of the business, but only one is in the business. The three others don't live in the area where the business is located.
The person who works in the business will not pay the 3.8 percent tax, but the three siblings will pay this tax on their share of the profits.
The owners reinvest most of the profits and grow the business. The new tax will hurt cash flows and the owners will have less money to reinvest in the business, Gracik said.
"The problem for closely held businesses is many will be subject to increases in the marginal tax rate that occurred at the end of 2012 with the 'fiscal cliff' and they may be subject to the net investment income tax," he said.
As part of the fiscal cliff deal, the top marginal income tax rate rose to 39.6 percent from 35 percent for families with taxable income of more than $450,000 and single filers with taxable incomes of more than $400,000.
"This (marginal) tax increase will fall heavily on small businesses and investors," according to The Heritage Foundation, a conservative research organization. "Higher taxes on these job creators will lessen their incentive to take risks that would have created new jobs."