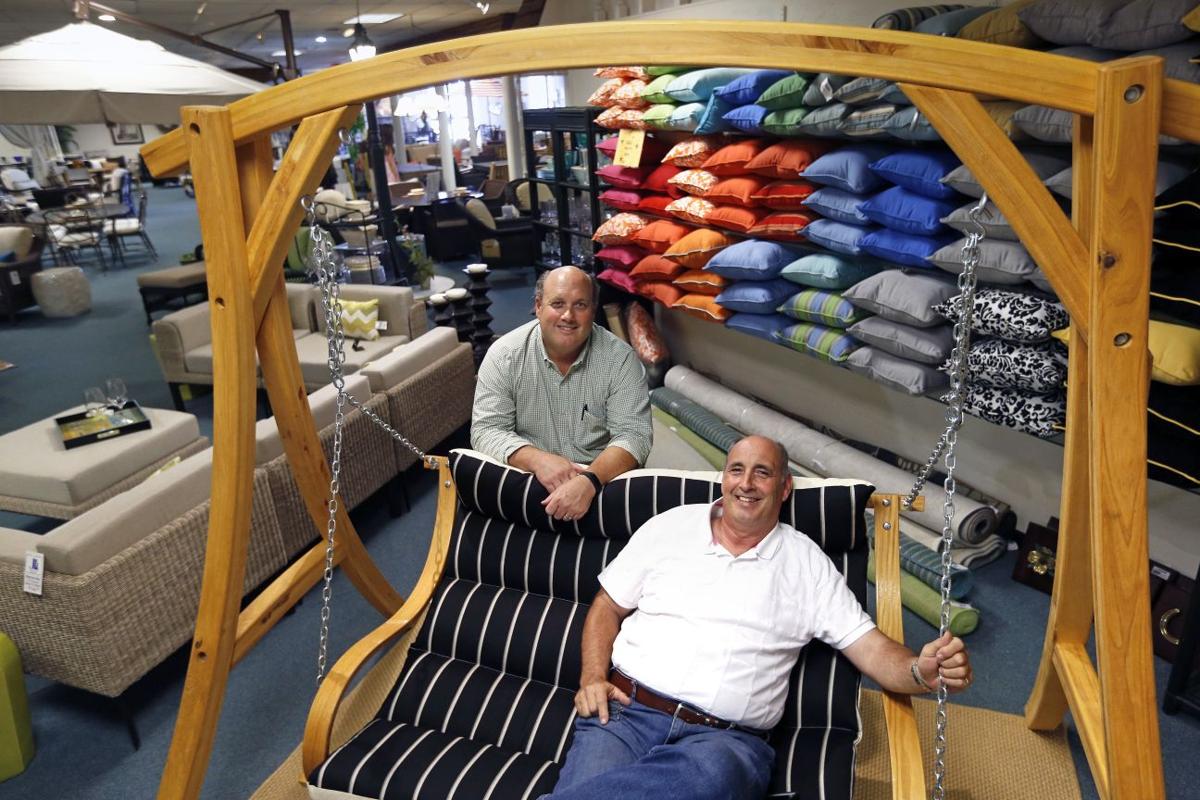 Bud Ohly couldn't find a pool contractor that understood his concept for an infinity edge spa for his Midlothian home until he called JoPa Co.
"There was no prototype for it. It was a completely custom job," he said of the spa's design.
"People looked at me like I was nuts until I talked to Farrar Pace at JoPa," said Ohly, president of Henrico County-based Eagle Construction of Virginia, one of the largest home builders in the Richmond area.
JoPa had to build the spa at the same time that Ohly's home was under construction.
"There was a lot of activity and Farrar had to work around it," Ohly said. "He had to coordinate with my contractors. He was patient and understanding. He made it work and he did a great job."
Founded in 1958 by Joseph Farrar Pace Sr., JoPa is now run by Pace's sons, Farrar Pace Jr. and Mark Pace, both of whom took over ownership in 1996 after the death of their father.
The Henrico-based company specializes in building custom pools, hot tubs, pool houses, outdoor fireplaces, fire pits and outdoor kitchens. It also services pools and sells outdoor furniture and retail pool products such as chemicals.
Most of the company's sales were commercial when it opened but now that segment is only 25 percent of the business. The company's commercial clients include the Marriott and Hilton hotel chains as well as some of the area YMCAs.
Residential pools represent the remaining 75 percent of the business. An average pool project runs $60,000 to $90,000.
"We are a Class A contractor," said Farrar Pace, the company's president. "We offer a turnkey package with everything from hardscapes to site work."
JoPa originally had offices in Raleigh, N.C., and Virginia Beach but consolidated those offices to its Richmond location in 1974. Most of its projects are in central Virginia.
"Charlottesville and the Northern Neck are good markets for us," Farrar Pace said. "We also work in White Stone and Williamsburg. We are doing a project in Nelson County now."
The company is considering adding a second showroom, possibly elsewhere in the Richmond area or in Charlottesville, he said. "We are exploring our options."
JoPa began servicing the pools it built when customers started asking for weekly maintenance. The weekly service is in addition to its repair and renovation service.
"People have busy schedules and can't do the maintenance," Farrar Pace said. "We now service 400 pools every week."
The company's outdoor furniture offerings have expanded over the years as well.
"Outdoor furniture has changed tremendously," Mark Pace said. "It used to be more tables and chairs and now it's an outdoor living area with big comfortable chairs and sofas."
There also has been a change in materials and fabrics.
"You can have about 400 different selections for one piece of furniture," Mark Pace said.
In addition to its residential furniture sales, the company also sells contract commercial furniture to a variety of businesses, including restaurants and outdoor cafes.
In 2013, revenue rose 5 percent over the previous year.
So far in 2014, revenue is up 7 percent over the same period last year, Farrar Pace said. "We had a bad start this March because of the weather. It's picked up tremendously since then."
The company has three warehouses in Hanover County — each about 10,000 square feet — in addition to its 25,000-square-foot showroom and warehouse at 8711 W. Broad St.
"We do a lot of volume, so we turn over our inventory constantly," Farrar Pace said.
Susan and Chris Marett had JoPa build a pool with a miniature rock waterfall and diving rock at their Midlothian home.
"Farrar was so proactive," Susan Marett said. "He thought of things before we thought of them. He was very knowledgeable and honest."