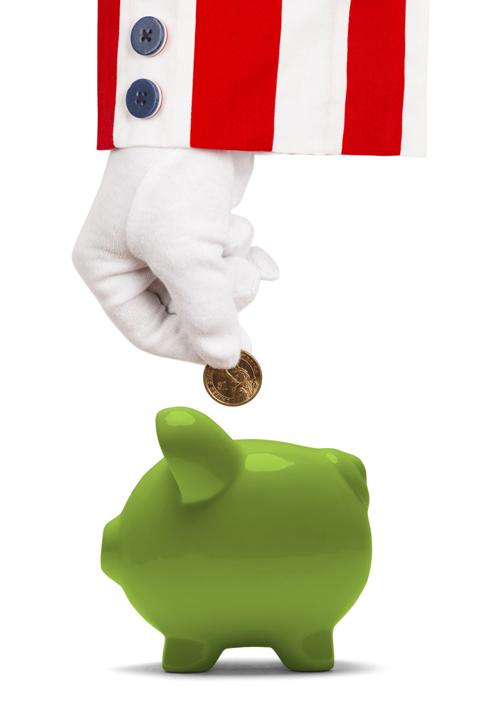 People assume many costs in their role as caregivers. For them, Uncle Sam offers a range of federal tax breaks, some of which have been enhanced for this year.
You won't necessarily qualify for each one, but you should at least check them all out.
Credit for other dependents
: If the relative you're caring for can be claimed as a dependent on your tax return, you may be eligible for a $500-per-dependent tax credit.
Generally, to claim an adult family member as a dependent in 2021, you must support the person financially for at least half the year. Neither you nor your spouse (if filing jointly) can be claimed as a dependent on someone else's tax return. The dependent cannot have filed a joint tax return and must have a Social Security number and less than $4,300 of gross income, among other requirements.
Note that you can't take the credit if you are caring for a spouse because you cannot claim a spouse as a dependent.
: The child and dependent care credit may apply if you pay someone to look after an adult family member while you work or look for work.
That family member could be a spouse who is physically or mentally incapable of self-care and has lived with you for more than half the year.
The care can also be for another loved one who is your dependent or could have been except that (1) he or she received at least $4,300 in gross income or filed a joint return, or (2) you or a spouse, if filing jointly, could have been claimed as a dependent on someone else's return.
For 2021, the child and dependent care credit may be worth as much as $4,000 if you're caring for one family member or $8,000 if you're caring for more. In other years, the maximum amounts are $1,050 and $2,100, respectively.
Flexible spending accounts
: Two types of FSAs — medical and dependent care — could help with caregiver costs.
If your employer offers these perks, check them out.
The money is taken out of your paycheck and placed in the FSA where the funds are not taxed if used to pay for certain medical or dependent care expenses. For medical FSAs, you can contribute up to $2,750 in 2021. For dependent care FSAs, the limit is $10,500 for 2021; it's $5,000 for other years.
Medical expense deduction
: If you paid medical expenses for a family member, you may be able to deduct those costs, but there are stipulations you must meet.
For example, you must itemize to claim this deduction, which is limited to medical expenses that exceed 7.5% of your adjusted gross income.
Plus, your family member must be a spouse, dependent or someone who otherwise could have been a dependent if they satisfied certain requirements.