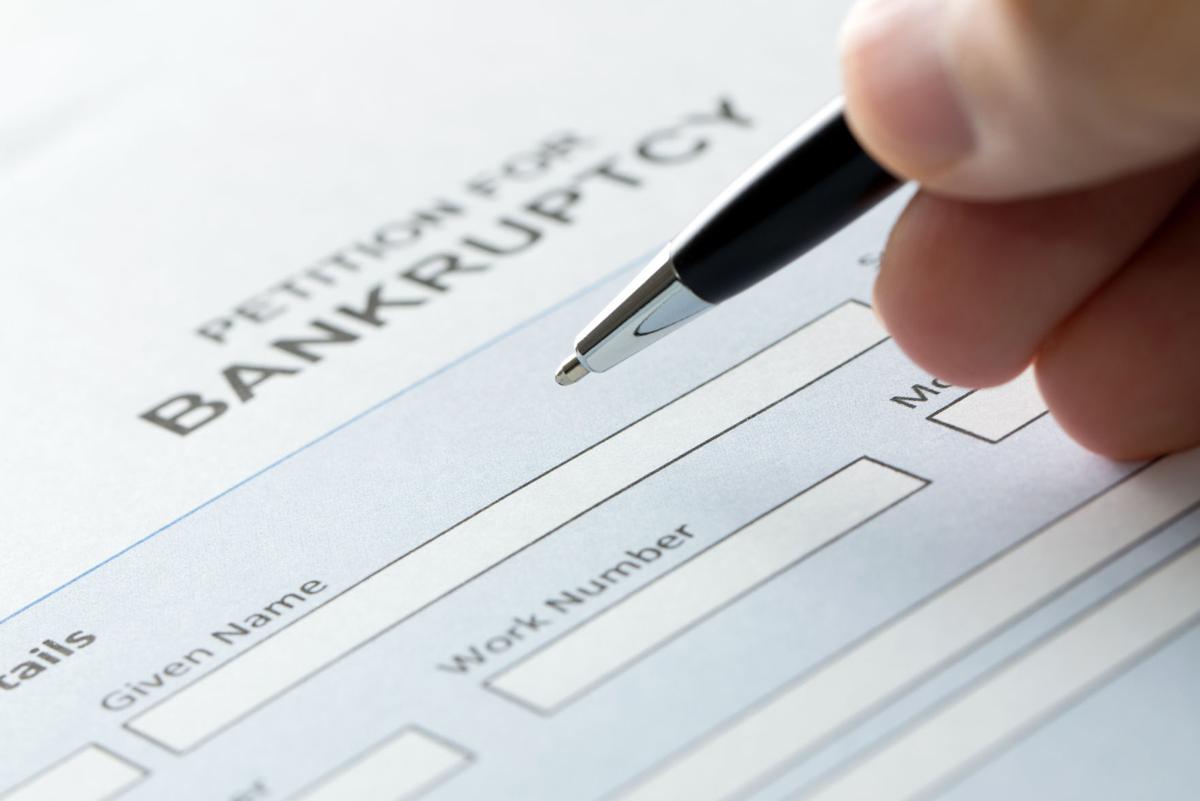 Despite statewide lockdowns, business closures and widespread layoffs triggered by COVID-19 in the past year, personal bankruptcy filings have not increased.
Data through November from the American Bankruptcy Institute shows that filings were down 35% from the same period in 2019.
Robert Lawless, a professor at the University of Illinois who specializes in bankruptcy law, credits the decline to last year's economic stimulus that included a moratorium on debt collections.
Families are saving more, which is also slowing filings, he said. In his research, Lawless found that people tend to struggle financially for two to three years before considering bankruptcy.
If you're worried about not being able to dig yourself out of debt, here's what to know.
Personal bankruptcy is separated into two chapters: Chapter 7 and Chapter 13.
Chapter 7 bankruptcy, also known as a liquidation, is simpler to file and takes only four months to a year to complete. Most people opt for Chapter 7 because it allows you to wipe out most of your debts.
However, it also requires you to sell most of your assets, such as your house and any investments , to pay your creditors.
Chapter 13 is designed for people who have enough stable income to pay back some of their debts through a repayment plan that can take up to five years. In a Chapter 13 bankruptcy, you can keep all of your property, including your house.
Although Chapter 7 provides the opportunity for a fresh start, it also takes a bigger toll on your assets. Plus, not everyone is eligible for Chapter 7.
A lawyer will determine whether you qualify based on your state's household income requirements, which vary considerably. For example, in California, a family of four with an annual gross income of less than $101,315 qualifies for Chapter 7. In Arizona, a family of four must make less than $86,950.
Your attorney will also analyze other aspects of your financial life to determine whether Chapter 7 is the best route for you.
Chapter 7 may not be best if you're a homeowner who has a large amount of home equity because you could lose your home and the equity you've earned, said Gregory Wade, a bankruptcy attorney in Alexandria.
Each state has a homestead exemption that protects a certain amount of home equity in both Chapter 7 and Chapter 13 proceedings, but you could still lose equity in a forced sale.
The home-equity exemption is just one of several exclusions designed to help consumers who file for bankruptcy start a new financial life.
Money in your 401(k) plan and IRAs is protected from creditors, along with veteran's benefits and pensions. For that reason, it's not a good strategy to liquidate your retirement accounts to pay off debt, said John Colwell, president of the National Association of Consumer Bankruptcy Attorneys.
It's also important to understand that some debts can't be discharged in Chapter 7 bankruptcy or lowered if you file for Chapter 13. For example, you would still have to pay child or spousal support owed, and student loan debt is extremely difficult to get discharged.