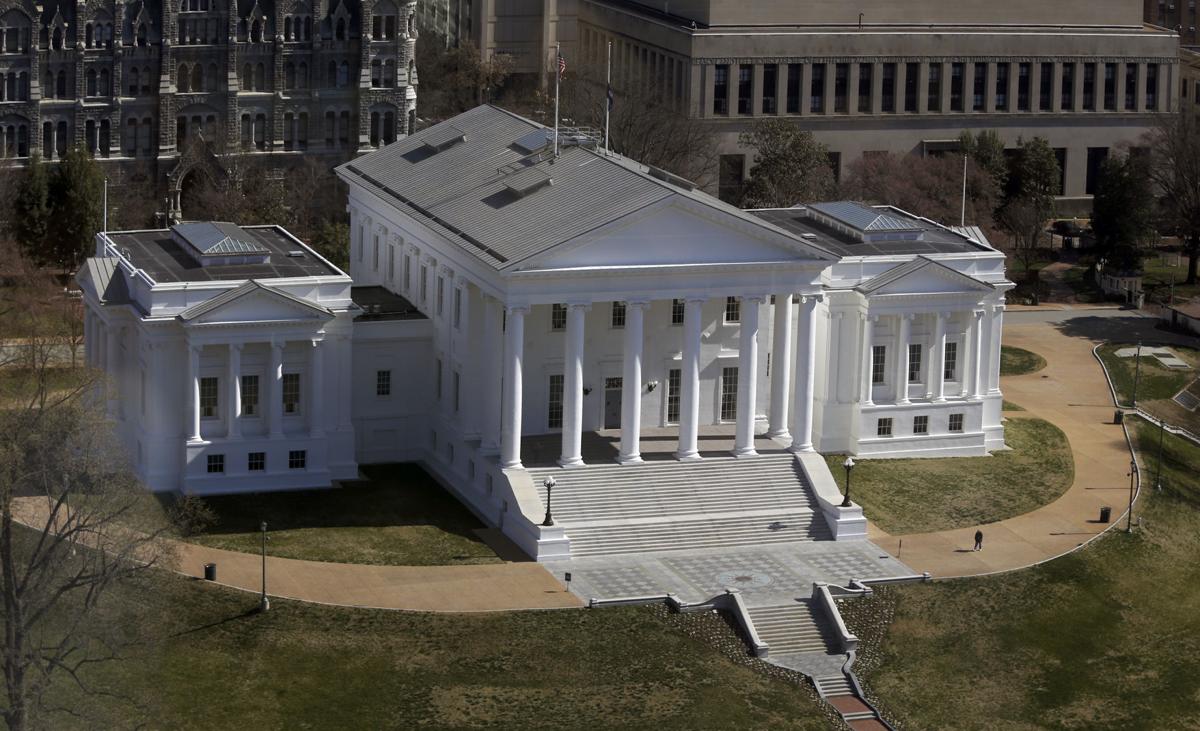 Aerospace Advisory Council:
Nicholas P. Devereux of Alexandria, policy and government affairs manager, Wing Aviation LLC; and
Roosevelt Mercer Jr. of Norfolk, Retired CEO and executive director, Virginia Commercial Spaceflight Authority.
Safety and Health Codes Board:
Jay S. Abbott of Blacksburg, director of operations, Red Sun Farms, LLC;
Robert H. Buchler of Mosely, Spruance site EHS leader, DuPont;
Kelly Bundy of Richmond, attorney, Hirschler Fleischer; and
Lutheria H. Smith of Roanoke, senior vice president and chief human resources officer, American National Bank & Trust Company, and School Board chair, Roanoke.
Board of Trustees A.L. Philpott Manufacturing Extension Partnership — GENEDGE Alliance:
Richard Gagliano of Charlottesville, president and CEO, AccuTec, Inc.;
Wayne Stilwell of Manassas, CEO, Stilwell Technology and Robotics, LLC; and
Kaushik Vashee of Greensboro, N.C., vice president, DanChem.
Capitol Square Preservation Council:
Robert H. Brink of Arlington, former member, Virginia House of Delegates; and
Lauranett Lee of Chesterfield, public historian and instructor, University of Richmond.
Southern Regional Education Board:
Javaid Siddiqi of Midlothian, president and CEO, The Hunt Institute.
M. Heath Bray of Urbanna, manager, Perdue Agribusiness Grain, LLC;
William C. Crossman of Westmoreland, farmer of corn, wheat, and soybeans; and
Ray Keating of Norfolk, head international merchandiser, Perdue Agribusiness.
Board of Agriculture and Consumer Services:
Jacquelin Easter of Amelia, farmer;
James S. Huffard III of Crockett, Huffard Farms and Duchess Dairy;
Donald H. Horsley of Virginia Beach, owner and manager, Land of Promise Farms;
Richard Sellers of Burke;
Cecil E. Shell of Kenbridge, owner and farmer, Shell's Farm; and
Tyler Wegmeyer of Hamilton, owner, Wegmeyer Farms.
Board of Funeral Directors and Embalmers:
Lacyn Barton of Sandston, funeral service licensee, Woody Funeral Home and Cremation Service; and
Muhammad Hanif of Midlothian, member of the board of trustees, Islamic Center of Virginia.
Aliya Chapman of Blacksburg, licensed clinical psychologist and owner, Pathways Psychology, LLC; and
Norma Murdoch-Kitt of Richmond, Clinical Psychologist.
Eboni Bugg of Albemarle, licensed clinical social worker, Central Virginia Clinicians of Color Network.
Interstate Commission on the Potomac River Basin:
Paul A. Holland of Arlington, environmental consultant; and
Mark Peterson of Loudoun, deputy general manager of administration, Loudoun Water.
Virginia Growth and Opportunity Board (GO Virginia):
Leah Fremouw of Chesterfield, director of community innovation, Virginia Community Capital; and
Todd Stottlemyer of Oakton, CEO, CNSI.
Board for Hearing Aid Specialists and Opticians:
Saman Aghaebrahim of Henrico, chief of staff for Delegate Suhas Subramanyam;
Mike Armstrong of Henrico, head and neck surgeon, Richmond ENT;
Stacey Brayboy of Alexandria, former director of federal and state affairs, Office of Governor Ralph S. Northam; and
June Rogers of Chesapeake, adjunct instructor, Reynolds Community College.
Donald T. Robertson of Smithfield, assistant county administrator, Isle of Wight County; and
Sophie Chafin Vance of Lebanon, chief branch operations officer and senior vice president, First Bank and Trust Company.