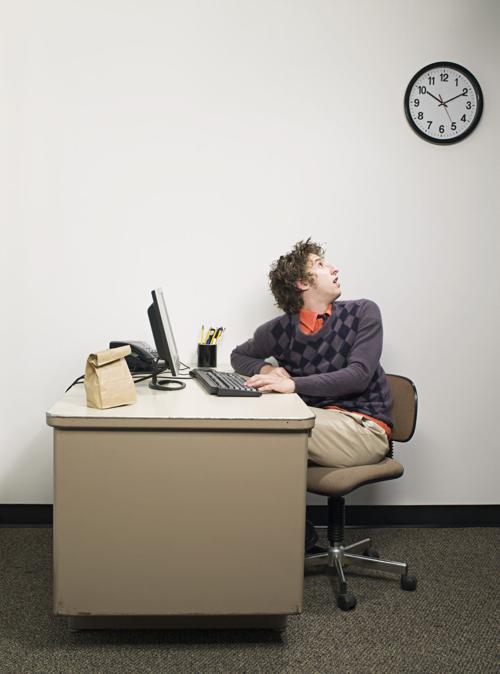 For more than 100 years, Virginia has recognized the "at will" employment relationship.
According to a 1906 Virginia Supreme Court decision, "at will" employment means that when an employment contract does not specify a time period for its duration, either party may terminate it "at-will on giving reasonable notice of its intention to do so."
Recently, the Virginia Supreme Court was asked to clarify the meaning of "reasonable notice." In the case of Johnson v. William E. Wood & Associates, the court held that "reasonable notice" simply means effectual notice that the employee has been terminated, and does not require "advance" notice.
The employee in this case worked for a real estate firm for 17 years. She had no contract for employment, and thus was "at will." The employer terminated her without advanced notice, and she sued.
The Virginia Supreme Court had previously ruled that the notice to the employee must be "reasonable' but had never defined what "reasonable notice" actually means, and whether it requires "advance" notice.
In addressing this question in the pending matter, the court held, "At-will employment offers maximum flexibility to an employer and an employee."
The court recognized that an employee can leave his or her employment for "any reason or for no reason," and "by the same token, the employer is free to terminate the employment relationship without the need to articulate a reason."
In its ruling, the court reasoned, "Imposing a requirement of reasonable advance notice is antithetical to the flexibility that lies at the heart of the at-will doctrine and would undermine the indefinite duration element of at-will employment."
The court noted that a contrary ruling would merely encourage more litigation.
It held that if it left open the question of what is "reasonable" depending on the situation, "Every decision to terminate an employment relationship, or of an employee to quit a job, would become a jury question — hardly the clear, flexible rule that the at-will doctrine contemplates."
The court concluded, "We hold that the phrase "reasonable notice" simply means effective notice that the employment relationship has ended." The court added that to avoid the problem of uncompensated effort or undeserved compensation, "a requirement of reasonable, i.e., effectual, notice makes sense."
Thus, telling an employee, "You're fired, leave today" is sufficient to satisfy the requirement. In turn, the employee may also declare, "I quit, I'm leaving now" and that employee equally owes no duty to the employer for additional notice.
From a practical perspective, employers should consider the totality of the situation. If an employee is being terminated for performance and not misconduct, the employer should ideally be sharing with the employee that if the performance doesn't improve in "x" period of time, that employee's employment will be terminated.
Overall, prior conversations to this effect can be viewed as treating the employee fairly by being clear about the employee's likelihood of continued employment.
Employers frequently seek to terminate employees without any prior documentation for performance issues under the guise of "at will" employment.
Terminating an employee for "no reason" is not a good practice. If the employee files a discrimination complaint, then the employer will be compelled to provide its "legitimate non-discriminatory reason" for the actions it took. Simply stating "I don't need a reason because the employee is at-will" can be a dangerous, and expensive, proposition.
Further, employers wrongly believe that a young white man can be terminated without fear of discrimination charges. White is a race; male is a gender. Both can be used as a basis to file a discrimination complaint.
Employers should make good, sound business decisions and document reasons for employment actions.
Finally, "at will" employment should not be confused with "right to work." Virginia is also a "right to work" state but "right to work" means that employees have a right to work in Virginia without being required to join a union.