Richmond-based Estes Express Lines is passing its leadership baton from father to son, with Webb Estes, the great-grandson of founder W.W. Estes, now taking over as company president. The trucking and logistics company is ready to say goodbye to some of the biggest challenges it faced during the height of the pandemic and forge into the future under his leadership.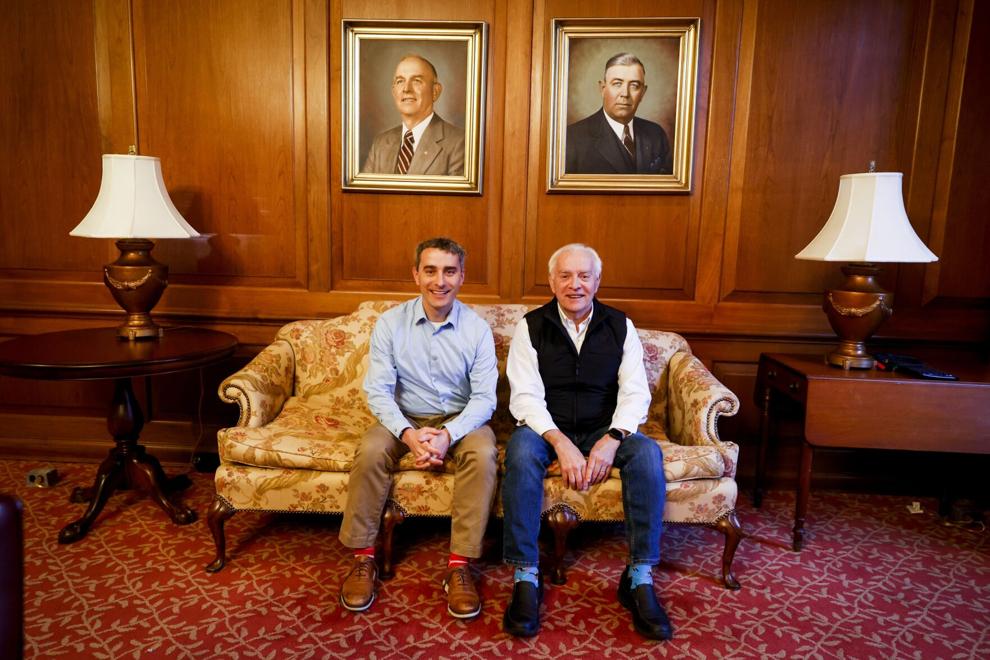 The company that began with one truck in 1931 is now doing over $5 billion in revenue across all 50 states plus parts of Mexico and Canada. It's a major player in the less-than-truckload, or LTL, space where shipments are too big for carriers, such as FedEx or UPS, but too small for full truckloads.
The company announced this month that Webb Estes would become its president as his father, Robey W. "Rob" Estes Jr., 70, steps down from the position. The elder Estes, who became president in 1990, will remain chairman of the company's board to help guide the transition.
Webb Estes, 39, has already been running the company's LTL operations, which account for 85% of its revenue. He has been the vice president for process improvement for nine of his 15 years with the company. Before that, he managed a shipping terminal in Pittsburgh, and his first job in the business was as a truck driver.
His duties have continued to grow, with the human resources and information technology teams also reporting to him. Nearly 86% of Estes employees fall under his umbrella.
"This change reflects a lot of what Webb [Estes] has been doing over the past couple of years," Rob Estes said. "Through the years, he has done many jobs throughout the company. Everything he has done he has excelled at."
Rob Estes will also retain the title of chief executive officer while continuing to oversee 15% of the company.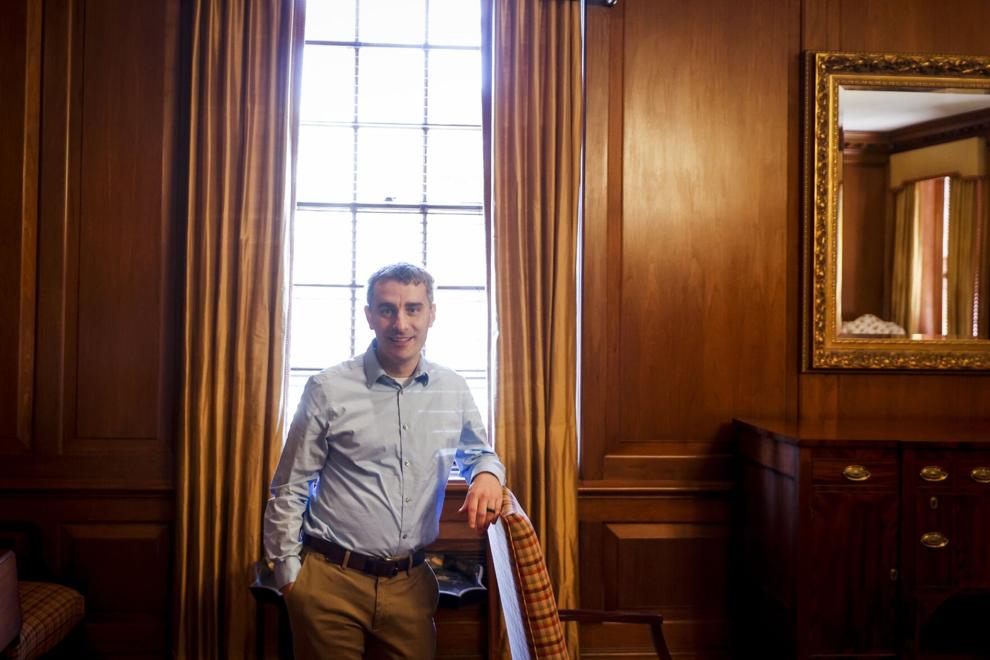 "My dad continues to drive other divisions of the company, continuing to give me lots of guidance and wisdom," Webb Estes said. "My dad has huge shoes, and it's going to be hard to come close to filling them, and I'm happy that he's sticking around."
Growth from regional to national
Estes began its gradual rise in the 1980s and '90s during a period of deregulation in the logistics industry that allowed more players to enter the national market.
In 1975, the company had fewer than 1,000 employees and around $12 million in revenue – about $68 million in today's dollars, according to the Bureau of Labor Statistics – with operations primarily in Virginia and North Carolina and some in South Carolina. Today, it has over 22,000 people and around 73 times the revenue.
Rob Estes is credited with an acquisition that took the company west of the Mississippi River for the first time in its history. The purchase of Los Angeles-based G.I. Trucking in 2005 expanded the company's service to 46 states after the companies' 10-year collaboration in LTL carrying. The two companies are still separated legally as eastern and western entities.
The family initially saw that move as somewhat of a risk, with Rob Estes having been told by his father, former Estes President Robey Estes Sr., never to stretch the company farther west than the Mississippi.
"[Rob Jr.] is definitely the most optimistic person I know. He always believed there was something exciting around and that we could make it work," Webb Estes said. "That entrepreneurial belief that we were going to succeed was so paramount to the success we've had."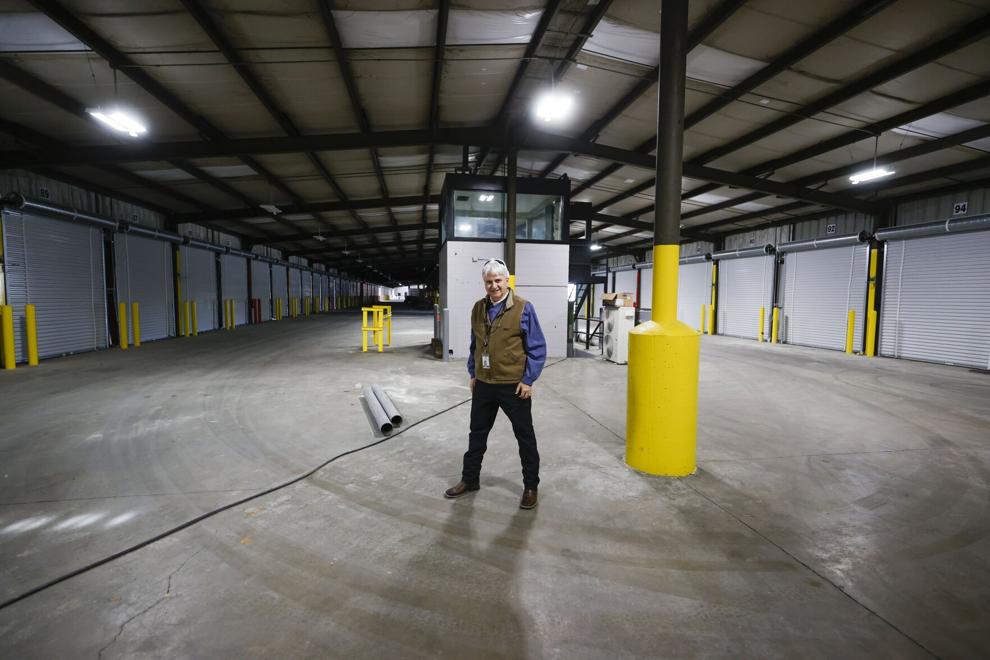 Rob Estes said his 32-year stint as president was made better by the continuity of the leaders around him, having worked with two vice presidents of operations and three vice presidents in pricing. Some of that stability in leadership is set to remain with Vice President and Chief Operating Officer Billy Hupp, an Estes cousin, transitioning to vice president of the board and corporate executive vice president.
"Webb [Estes] inherits a team that is a little bit older than him but one that doesn't have a ton of folks that are on the verge of retirement," Rob Estes said.
Focusing on people, technology
Estes has emerged from the earlier challenges of the pandemic in a strong position, having adapted to industry stressors that hit when supply lines were strained.
One area that the company improved during the pandemic was a focus on its drivers.
"The 'great resignation' happened these past few years, and retention has been a key element," Webb Estes said. "Trucking, generally speaking, has had a high turnover; drivers either leave the industry or have an accident."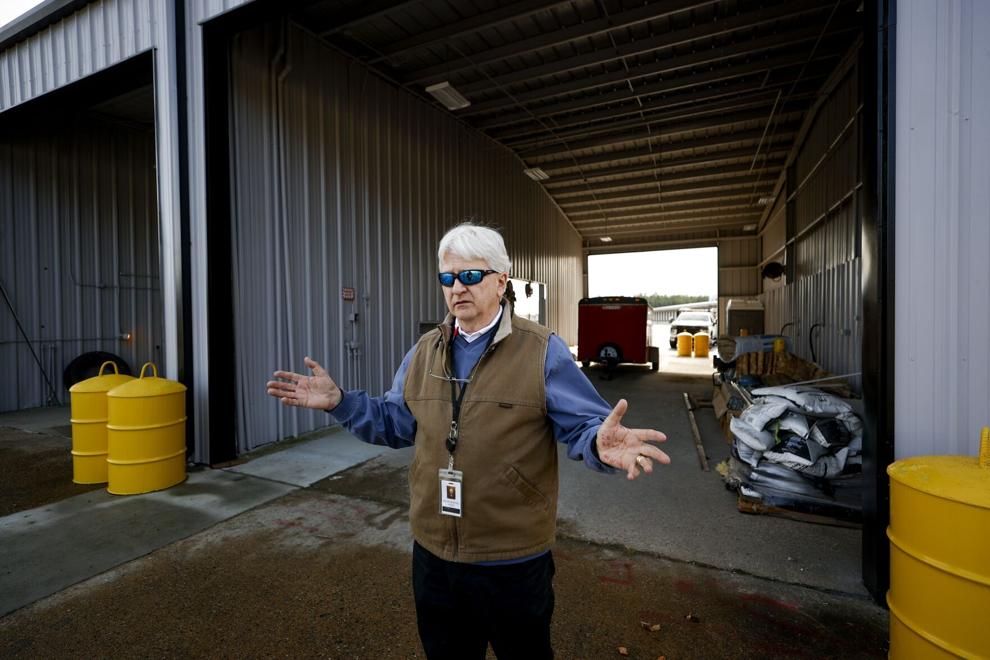 Webb Estes said the company reorganized in a way that allows 95% of its drivers to be home every night. He added that industrywide turnover can be above 80%, but that Estes has numbers from 12% to 17%.
Estes increased its base of operations in 2022 by establishing 10 new facilities in places that it hadn't been serving, like Cheyenne, Wyoming. The company is also modernizing and continuing to add facilities, like its soon-to-open 100-door terminal at 2601 Swineford Ave. in Chesterfield County. That 44,000-square-foot centralized hub adds 33% more loading capacity than the company has at its current space at 1200 Commerce Road, in Richmond. The new hub also provides the ability to do pickup and delivery shipping more efficiently.
Technology is a big play for the company moving forward. Before the pandemic, many of its deliveries would go to retail stores or box retailers, but now the it's moving more toward home deliveries, for large items, such as grills, patio furniture or exercise equipment. It can now track shipments by the block.
"There was a psychological shift in American buying where more of our deliveries are going to a residence," Rob Estes said. "Similar to how people are used to tracking their Uber Eats deliveries, there's a lot of technology that goes along with that."
Other parts of the business have also grown. Estes offers dedicated drivers and trucks for local Fortune 500 companies and other clients and has warehousing and what it calls "last-mile" delivery that brings a package from a warehouse to a customer's doorstep.
Those sections of the business grew consistently in 2021 and 2022 but still account for the same 15% of Estes revenue, due to simultaneous growth in LTL shipping.
"Supply chain has never been talked about as much as it has in these past few years," Webb Estes said. "Companies are starting to ask questions of who they can depend on to make sure their product is ready to go to market at the right time."
Sean Jones (804) 649-6911
Twitter: @SeanJones_RTD