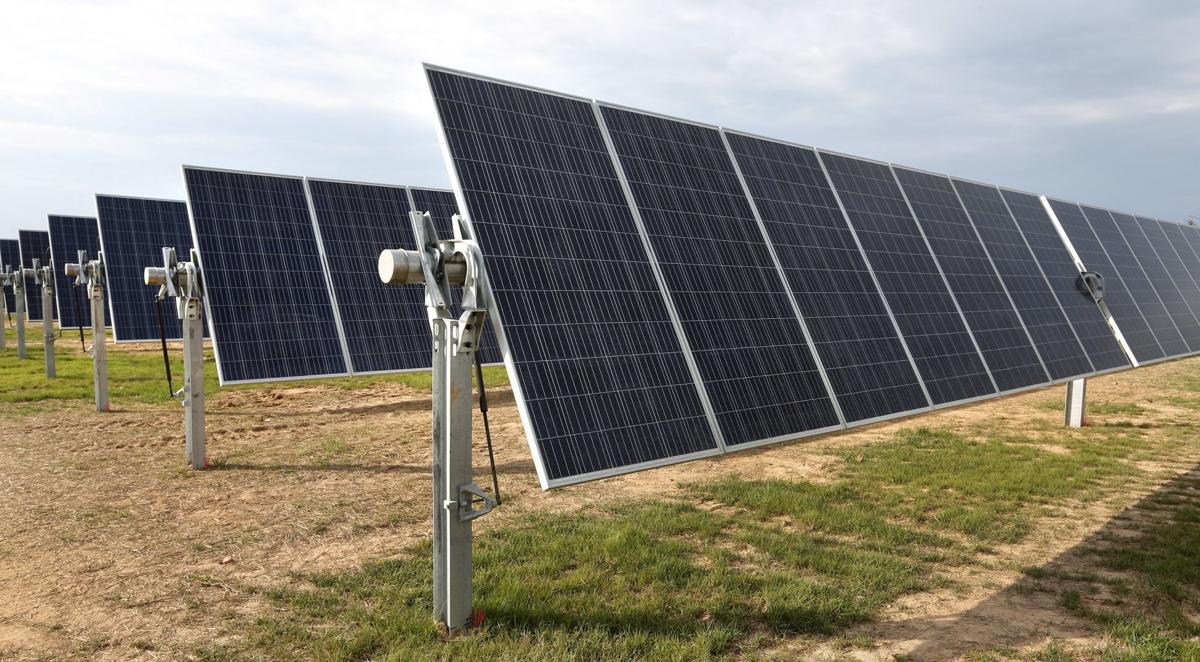 Richmond-based utility company Dominion Resources Inc. said Thursday that one of its subsidiaries is adding solar energy production in five Virginia counties through a partnership with online retailer Amazon.com.
The 180 megawatts of solar generating capacity will supply Amazon Web Services Inc., or AWS.
Dominion did not disclose its investment in the projects, but the company said the construction of the facilities will be enabled through long-term power purchase agreements between its subsidiary Dominion Energy Inc. and AWS, an affiliate of Amazon's cloud computing business.
The solar facilities are expected to enter service in late 2017.
In October, Dominion opened an 80-megawatt facility in Accomack County to supply AWS. It is the largest operating solar farm in the Mid-Atlantic region and was developed by Community Energy Solar, Dominion said.
The five new solar plants announced Thursday include four 20-megawatt projects that Dominion is acquiring from Virginia Solar LLC. Dominion will develop those facilities in Buckingham, New Kent, Powhatan and Sussex counties to produce power for AWS.
An engineering, procurement and construction contract has been signed with Strata Solar to develop the facilities.
Dominion also is acquiring a 100-megawatt solar development from Community Energy Solar in Southampton County. Signal Energy will serve as the engineering, procurement and construction contractor.
Dominion will own and operate all five facilities as part of the Amazon Solar Farm U.S. East portfolio. The solar plants are expected to expand Dominion's operating, eight-state solar fleet to 1,400 megawatts by 2017, including 434 megawatts in North Carolina and Virginia.
Dominion has said it intends to bring online at least 500 megawatts of solar generating capacity in the two-state area by 2020.