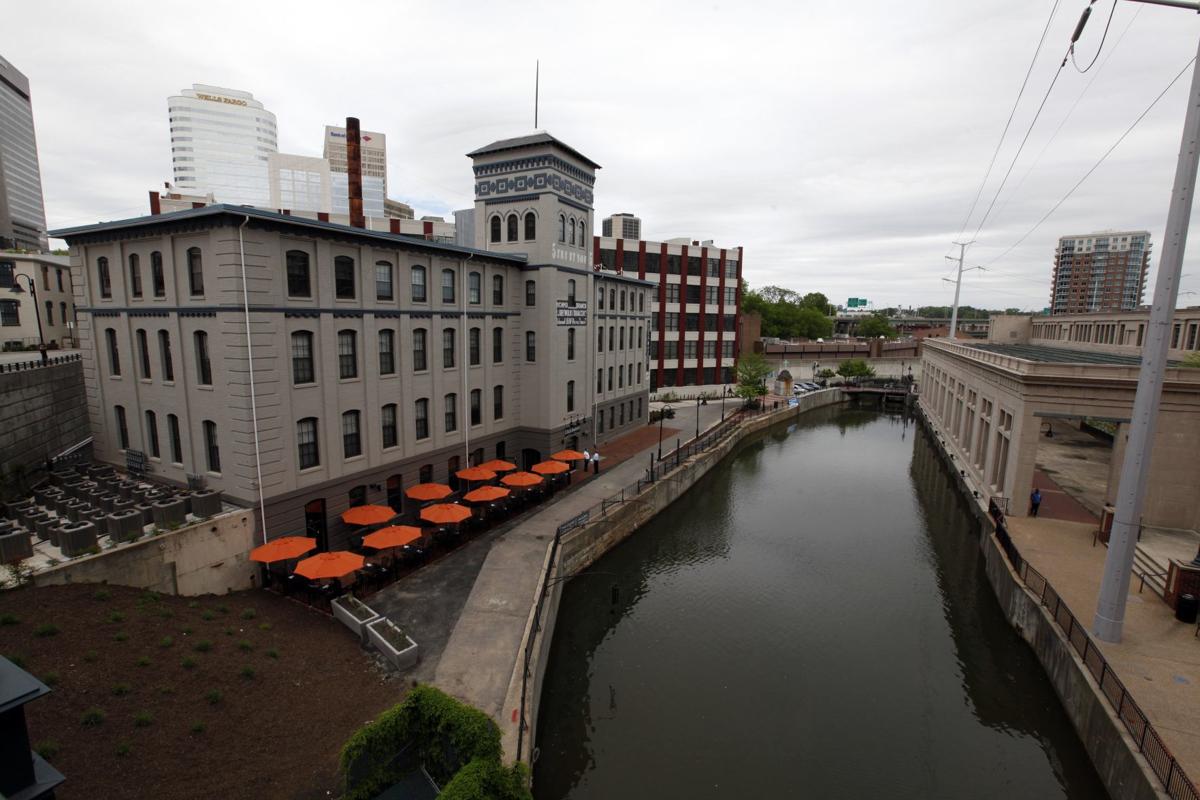 Virginia's tax-credit program for rehabilitating historic properties has helped revitalize neighborhoods across the state, representatives of development companies, the construction industry, churches and nonprofit organizations told a General Assembly subcommittee on Monday.
Yet members of the joint House and Senate Subcommittee to Evaluate Tax Preferences, which is studying possible reforms of tax credits offered by the state, said they want to see more hard data on the state's return on investment from the historic credits program, which has provided more than $1 billion in tax credits since its inception in 1997.
Defenders of the program said it has contributed greatly to reinvestments in downtown neighborhoods across Virginia, particularly in Richmond, that previously had struggled with decay for decades.
"The Virginia historic tax credit has been, and is growing, as an essential component of rehabilitation strategies," said Kathleen Frazier, an architect and co-owner of Frazier Associates, which has worked on downtown redevelopment projects in Staunton. "Much of the reinvestment simply would not have occurred in our historic cities and towns without them (credits)."
Federal and state tax credits are used to offset the cost of renovations on historic buildings, making such projects financially feasible.
Virginia allows developers to claim credits of 25 percent of eligible expenses on renovations of certified historic structures.
Combined with a federal historic tax credit of 20 percent, developers can claim total credits of 45 percent of eligible expenses. They can use the credits against their own tax liabilities or syndicate the credits for investors.
The legislative subcommittee is considering whether the state should scale back the program, perhaps by placing caps on the total amount of historic tax credits made available, or reducing the amount available per project.
Its scrutiny of the program comes as the state faces a nearly $1.5 billion revenue shortfall in its two-year budget.
"It's a sobering picture for us to contemplate as we look forward," Del. R. Lee Ware Jr., R-Powhatan, the subcommittee's chairman, said during the meeting at the General Assembly Building in Richmond. "This is part of what we have to balance as we go forward."
Other organizations that spoke in favor of maintaining the historic tax credits included Preservation Virginia, the Virginia chapter of the American Institute of Architects, the Associated General Contractors of Virginia and the Virginia First Cities Coalition.
Research by Virginia Commonwealth University's Center for Urban and Regional Analysis concluded in a 2014 study that the program had generated almost $4 billion in economic activity in the state from 1997 to 2013, through 2,375 projects, which supported about 31,000 jobs.
A survey of developers who were involved in historic projects showed that about 85 percent would not have done it without the tax credits, the study found.
The Richmond area has had far more historic tax credit projects than other parts of the state — about 1,185 projects, generating about $2 billion in expenditures. Some rural localities have had only one or two such projects.
The VCU analysis measured only the impact of a project during construction, however, and didn't provide a return on investment for the state including employment and tax revenue from post-rehabilitation use of historic properties. It also did not look at what role other state and local incentives might play in a developer's decision to rehab a property.
Members of the subcommittee asked for more data on the impact of the program, to be presented at a later meeting.
"It is really hard for us to make a good business decision here when we don't know what kind of return we are getting on our money," said Del. Jimmie Massie, R-Henrico, "If we are getting a 10 to 15 percent return, that is one thing. If we are getting 5 percent, that's another."
(804) 649-6453
Twitter: @rczullo