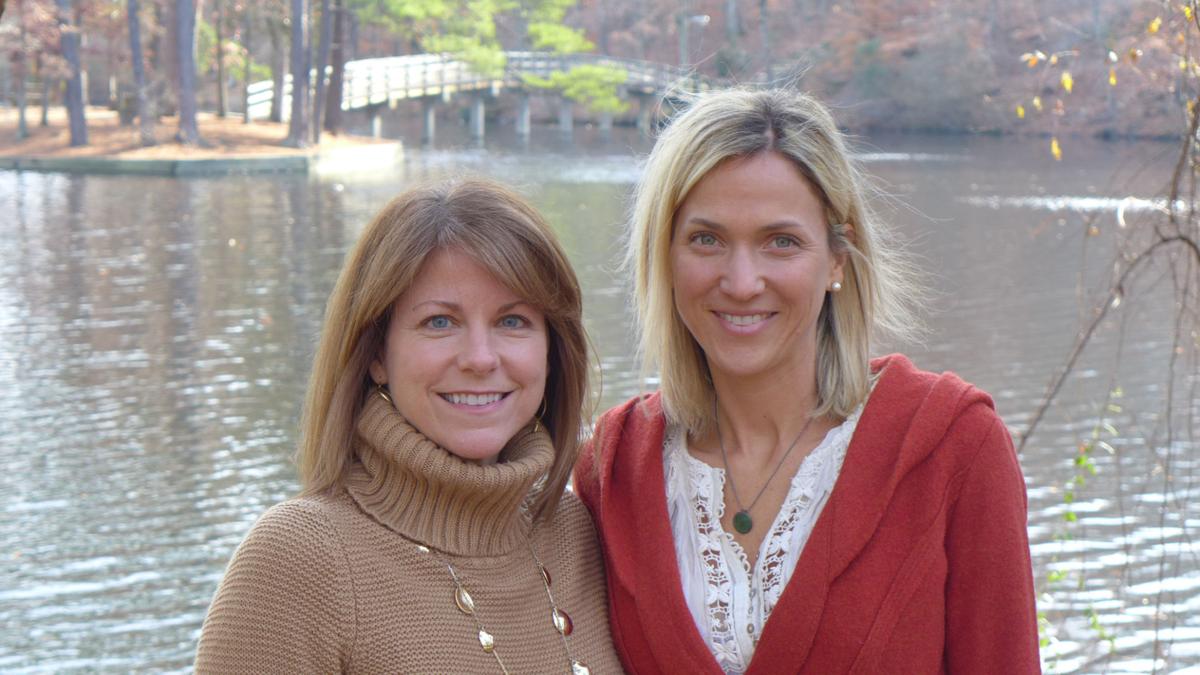 They both had double mastectomies.
Marilyn Collins (left) underwent the surgery about three years ago because of cancer. Michelle Logan's family has a history of breast cancer, and she elected to have preventive surgery in January 2014.
They bonded through that shared background, and when Logan said she was having serious trouble sleeping — even opening an incision one night — Collins had full sympathy.
"I had a problem," Logan said, "and she had a great idea. We looked for a product to help, and when we didn't find one, we made one."
Thus was born the TaTa Topper — patent applied for.
It's a foam mattress cover with a rectangular cutout in the breast area and inserts to customize the vacant space.
"And we've found that it's not just mastectomy patients who want it," she said. "It works for someone who's had a lumpectomy and for nursing moms, too."
Using Indiegogo, Logan and Collins raised $20,000 in about three weeks. They hired an Ashland company to make 200 foam TaTa Toppers and a Southwest Virginia company to make fitted sheets. Four area retailers already carry the product.