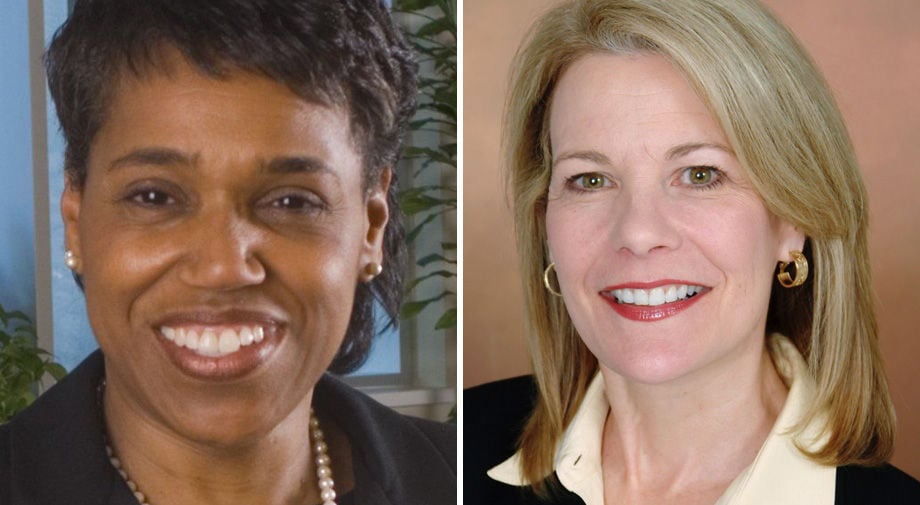 The world of copays, deductibles and coinsurance is confusing if you've had insurance for years — imagine if you're getting it for the first time, through the Affordable Care Act marketplace.
VCU Health, Bon Secours Richmond Health System, federally supported community health centers and other partners are collaborating on a project that could be called Insurance Education 101.
The project has two components — communitywide education sessions and one-on-one mentoring to those new to the insurance world. The coalition calls it the Health Exchange Financial Assistance Program.
"What we have done is agree to jointly fund hiring a person who is like a health coach," said Sheryl Garland, VCU Health System vice president for health policy and community relations. "Once people sign up for the marketplace, they get referred ... to start working with this health coach."
About 100 newly insured people — insurance neophytes referred from community health centers — will spend about a year going to insurance education classes and individually sitting down with a health coach who will help them understand health insurance ins and outs. Participants will even get help on making a budget so they can pay their monthly premiums.
"Our health care delivery system is complicated," said Beth Merchent, vice president for community health services for Bon Secours Richmond Health System.
"Even if you've had insurance for years, it's complex. If you are new to insurance, it's even more confounding, so I think to the extent we can help people who've never had insurance before understand what it is and how it can benefit them and how to utilize it, they will be better consumers of health care services."
People who get insurance on the job have human resources people to help them navigate the world of insurance, while those who buy insurance on the individual market do not always have that same level of support, Garland and Merchent said.
The latest enrollment Affordable Care Act enrollment figures indicate 384,147 people in Virginia were enrolled in marketplace plans, either new signups or automatically re-enrolled, as of Dec. 26 for coverage that started Jan. 1.
"There are three weeks left in open enrollment, and Virginia has almost met enrollment figures from 2015," said Jill Hanken, an attorney with the Virginia Poverty Law Center. "There is also very strong enrollment — 39 percent — from people under age 34. Younger people in the insurance risk pools helps keep insurance premiums reasonable. "
Jan. 31 is the deadline to enroll in the marketplace to have coverage in 2016. Last year, about 385,000 Virginians were enrolled in marketplace plans. People who do not have health insurance will pay a penalty at tax time, though there are ways to get exempted.
Federal enrollment reports show that in Virginia, 26 percent of those signed up are new to the marketplace. That does not mean they have never had insurance.
Hospitals have a stake in seeing people get insurance. It gives them a bigger base of paying patients and takes some of the pressure off their charity care programs and bad debt write-offs.
"From our perspective, even though people may sign up for a plan in which they may choose not to come to either of our (health system) facilities, the important point is that they sign up for insurance," Garland said. "VCU and Bon Secours have taken the stance that it is important for people to be insured."
Communities in other states have done programs similar to the Virginia pilot project, Garland said. People in one state are even getting financial help to pay premiums.
"We looked at actually providing assistance for copays and deductibles and stepped back and said we are not sure how much would be enough," Garland said.
Such assistance is legal if it comes through a foundation, she said. The program will offer incentives to the 100 people getting personalized coaching.
"We will provide them assistance with their pharmacy copays," Garland said. "That's an incentive for remaining in the program, for going through the series of sessions.
Funding for the initiative is from the Jenkins Foundation and the Richmond Memorial Health Foundation, which each provided $30,000; and $20,000 each from the Bon Secours and VCU health systems.