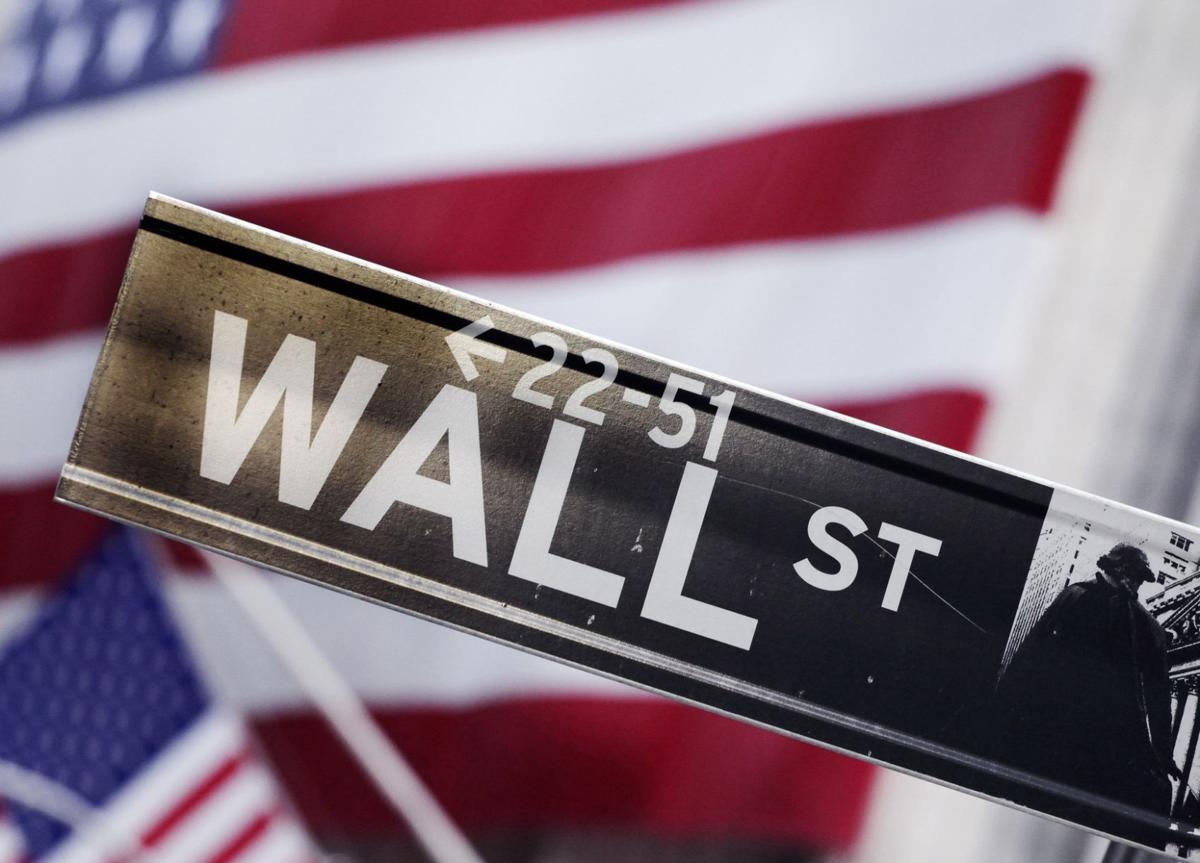 Last year was a bumpy ride for investors, as the markets swung on shifting news about the U.S. and global economy and interest rate prospects.
The Dow Jones industrial average and Standard & Poor's 500 index ended 2015 in the red. But when including dividends, the S&P index had a total return for the year of just 1.4 percent. The Nasdaq composite fared better, delivering a 5.7 percent gain.
Forecasts generally see more volatility this year, and lower returns from stocks and bonds in 2016 than in past years.
Several local investment advisers were asked for their input on how 2015 turned out and what to expect in 2016.
The comments came from J.B. Bryan, president of J.B. Bryan Financial Group; Jamie Cox, managing partner of Harris Financial Group Inc.; Jess T. Ellington III, senior vice president and chief investment officer of Union Bankshares; Stamford Niou, senior vice president and financial adviser at Morgan Stanley's Richmond office; Chris Singleton, managing director at Kanawha Capital Management LLC; and Dalal Maria Salomon, chief executive officer of Salomon & Ludwin LLC in Henrico.
QUESTION: How would you characterize 2015 for the markets and investors? Did it play out as expected or not?
BRYAN: "2015 was everything that individual investors expected, and that was nothing. 2015 started with weak investor confidence and closed out the year with the same sentiment. The ebb and flow and eventual flattening of stocks ... left investors basically where they started the year."
ELLINGTON: "We think 2015 played out as expected. The commodity rout, which started in late 2014, accelerated throughout the year.
The dollar continued its upward climb. The U.S. economy grew at a moderate pace while many emerging market economies struggled.
Corporate profit growth and business investment stalled, but the U.S. consumer came out of its shell. All these cross currents led to a flat market."
SINGLETON: "One recent characterization of stocks in 2015 as 'violently flat' is an apt description. After grinding higher through early summer, stocks sold off sharply as volatility reared its head.
They rebounded to recover much of the losses but have swung up and down sharply thereafter."
NIOU: "The market performed as expected, due to the uncertainties on the political front, and external variables.
A majority of the external variables were from overseas. The European Central Bank is dealing with its own set of challenges. China is a transforming economy. That is what created trading volatility."
QUESTION: How do you think 2016 will compare to 2015? Has the long bull market coming out of the recession ended?
SALOMON: "We believe 2016 will look a lot like 2015 in terms of volatility and market swings of 10 percent or more in either direction.
We recommend that investors have a methodical strategy in place that takes profits on the upswings and then uses those profits to buy back on the declines — a logical, unemotional 'buy lower-sell higher' strategy.
Volatility can be an opportunity if you have the right strategies in place."
ELLINGTON: "Bull markets don't die of old age. In most cases, it's either a recession or an external shock that ends a bull market.
In the near term, we don't see a recession on the horizon and, of course, external shocks are impossible to predict.
In addition, from a historical perspective, flat markets tend to be followed by up markets. The solution as always is to have a well-balanced and diversified portfolio and stay the course."
COX: "I would not say it has ended. I would say we have gobbled up a lot of the returns.
The problem we face is, we have to really grow earnings at a higher rate in order to expand the multiples that people are willing to pay for stocks.
That is a tall order because profits have been declining and have to make up all that lost ground and then grow. I am not sure that is reasonable."
QUESTION: What national and global issues do you think will most affect the markets in 2016?
ELLINGTON: "Of course, the election is going to be the biggest national issue in 2016. Historically election years have been kind to bull markets with only three out of the last 21 resulting in down years.
On the economic front, the biggest national issue will be commodity prices and how that affects the high-yield debt market.
The global issues that plagued us in 2015 should continue, with China still the main focus as it tries to shift from an economy based on investment and manufacturing to one based on consumption and services."
SALOMON: "The increased potential for rising interest rates, the presidential election and ISIS are three significant issues that will affect markets in 2016.
However, we want our clients to have strategies that do not react to constantly changing headlines, because no one can predict what lies ahead.
We advise clients to avoid predicting what is unpredictable and instead make sure they have strategies in place that respond to changes in stock market prices with predetermined triggers to buy or sell based on the actual price movements in the market."
BRYAN: "We have to remember that past performance does not guarantee future results.
That being said, election years historically give us better-than-average stock market performance. Let's hope that's the case for 2016, but I don't think that will be the case.
It may even come down to an institutional reaction to a candidate's view of the financial markets and corporate earnings. In my opinion, we should brace our portfolios for a lot of volatility."
SINGLETON: "The U.S. economy appears to have traction. Indeed, the Fed's move to finally raise rates underscores their confidence in that notion.
Much of the rest of the developed world appears to be stable if not picking up. China remains the wild card as economic growth has meaningfully decelerated from the double-digit pace of the golden years.
Falling oil prices should be net positive for the U.S. economy. Gasoline prices dropping from almost $4 per gallon to under $2 in essence represented a nice tax cut for consumers."
NIOU: "Globally, the rise of the middle class will be a huge consumption power going forward.
The challenges we are still dealing with are cybersecurity, which is a clear and present danger. I am also concerned about an overvaluation of the private (venture capital) market, and the size of the derivatives market."
QUESTION: How do you think the Fed's action on interest rates will affect the stock market and economy in 2016?
SALOMON: "That seems to be the million-dollar question these days.
The pace and magnitude of interest movements could provide some buying opportunities if rate decisions catch the markets off guard.
However, the most interesting challenge investors face is the global cross current of monetary stimulus versus tightening.
Many different countries are fighting many different and unique financial challenges, and most are solely focused on their individual economies. These decisions, digested together, could create rather dramatic swings in 2016."
ELLINGTON: "Fed action will have a profound effect on the stock market in 2016.
They (the Fed) project four rate increases in 2016, while the market is pricing in only two. This disconnect should lead to a significant increase in volatility for both bonds and stocks."
NIOU: "My personal feeling is the Fed's action will not have much effect, unless wage pressures lead to inflation."
QUESTION: Is there a key piece of advice that you would give investors for 2016?
SALOMON: "The same advice we would give at any time: Have a plan and then make sure your investment strategy connects directly to your plan so you react to markets with reason/logic and not emotion."
BRYAN: "I expect increased volatility this year, making diversification even more important.
Including global exposure as a stock investor for 2016 will, in my opinion, provide additional growth potential and a possible way to even reduce risk by expanding your portfolio outside the U.S. But I encourage keeping the vast majority of assets U.S.-based."
QUESTION: Are there particular sectors that you think will be best for investment in 2016?
BRYAN: "Strong sectors for 2016 are health care, financials and technology.
Residential real estate is facing the challenge of interest rates moving up. Wages are stagnant and credit restrictions are tighter than ever. There is a need for credit and financing products with lower down-payment requirements, or the real estate market will continue at its lackluster growth rate."
COX: "I do think that for the first time in a long time, a diversified portfolio will actually benefit investors. It has been an albatross for the last two years. I think that trend will reverse, and owning international stocks is going to work for the next few years."
NIOU: "As long as employment holds steady, consumer discretionaries should hold. The financial sector is still in a long recovery journey."
QUESTION: Are there any local or Virginia stocks that you think are worth watching more closely or have upside potential right now?
BRYAN: "Virginia stocks to keep an eye on are Advance Auto Parts Inc., Capital One Financial Corp. and Dominion Resources Inc."
ELLINGTON: "WestRock Co. (the Richmond-based packaging company created from the merger of MeadWestvaco and Rock Tenn) looks interesting.
Although the industry is out of favor, which could put further pressure on the stock, Steve Voorhees (WestRock's chief executive officer) has a great track record, and we could see some of the synergies from the MeadWestvaco merger come through in the second half of the year."