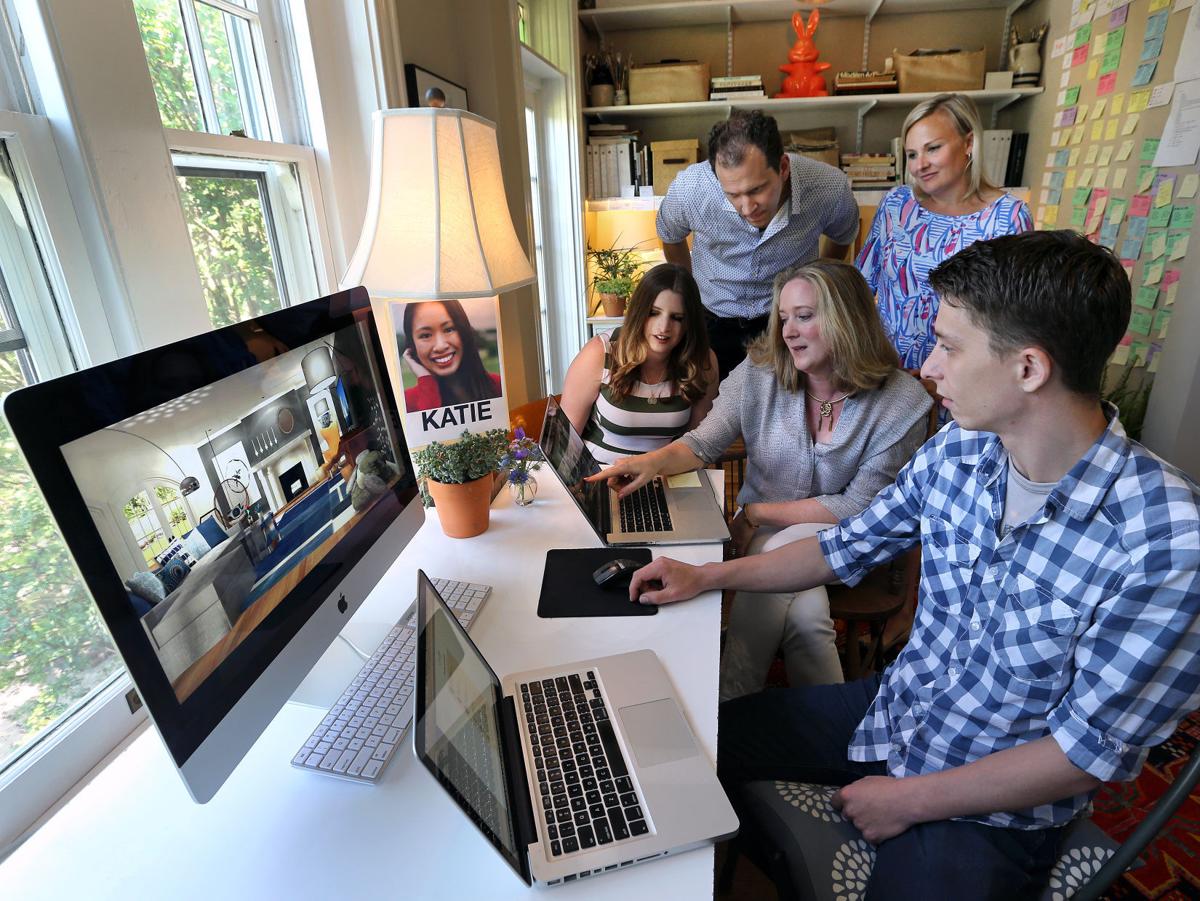 Interior designer Anne Tollett said she likes the idea of creating access to design, something the Internet can do on a scale never available before.
But she also saw the drawback to an undisciplined design free-for-all.
"I was seeing bigger and bigger mistakes," she said. "People were being fooled into thinking they had all the ingredients. Designers were getting mayday calls to clean up the mess."
Would-be amateur designers have access to the goods, she said, and to rudimentary concepts, "but they don't have the art. ... They have the 'what' of interior design, but not the 'why.' "
In February, Tollett launched Anne Tollett Home (www.annetollet.com), where the emphasis swings back to the designer's skills.
Among other things, Tollett's site recognizes the solutions required by different homes and different family needs.
At the moment, it showcases "A Room for Everyone," a space designed for families with autistic kids — making a beautiful room while accounting for the family's special needs.
To focus on the website, Tollett said, she gave up most of her lucrative client work. She hopes to turn the Internet venture into a paying enterprise through arrangements with retailers and designers whose goods and services are featured by Tollett Home.
Working from her Fan District home, Tollett's team includes husband Rad Tollett, strategist when he's not commuting to his job with a New York ad agency.
Sarah Gunn is the company's business manager. Matt Lugar is the graphics designer. Aliyah Lustine is an intern from the VCU Brandcenter. Copywriter Katie Tiambeng is temporarily in Texas on academic assignment.
Tollett didn't disclose how much she had invested in the business. "It's significant," she said. "I might have to pawn my wedding ring."
She is determined to give the idea time to grow, she said. Web traffic is building with minimal marketing so far, Tollett said, and the basic motivating concept — that freedom without a framework is a recipe for disaster — is worthwhile.