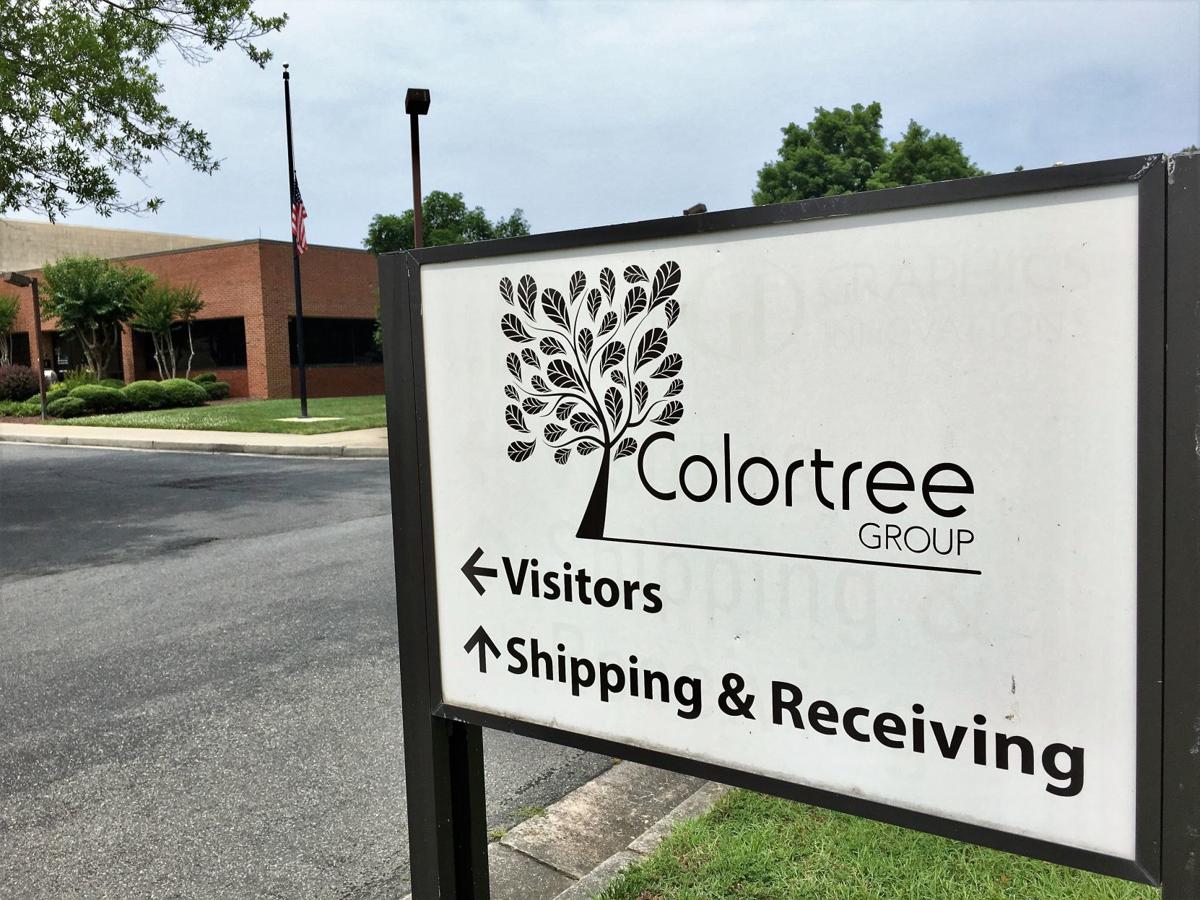 The auction of Colortree Group Inc.'s offset printing presses and other equipment is happening Tuesday.
U.S. Bankruptcy Court Judge Keith L. Phillips agreed to allow the auction to proceed as scheduled. He made his decision after holding an expedited hearing on the issue Monday morning.
Sterling National Bank, which provided financing to Colortree's owner for its operations that was secured by liens on substantially all of the company's assets, had filed a motion late Friday seeking relief from an automatic stay filed by a lawyer representing three creditors to stop any creditors from selling off assets or collecting claims.
The automatic stay called into question whether the auction would be allowed or not, thus the need for the hearing on Monday.
The three creditors filed a petition in the U.S. Bankruptcy Court in Richmond last week trying to force the Henrico County-based printing company into involuntary bankruptcy protection. The creditors claim Colortree, which abruptly ceased operations in early June, owes them a total of more than $8.2 million.
The bank has agreed to hold all of the proceeds from the auction in a segregated account, with Sterling's liens attached to those proceeds, said Justin F. Paget, an attorney with Hunton Andrews Kurth LLP who is representing Sterling Bank.
But the bank also agreed not to tap into those proceeds to take care of the money that Colortree owes it until the bankruptcy court makes a decision on the case including the possible appointment of a liquidation trustee, he said.
Sterling is owed more than $6.8 million, court documents show.
All of Colortree's machines, presses and equipment are slated to be auctioned at 10 a.m. Tuesday at the company's plant at 8000 Villa Park Drive, off East Parham Road.
PPL Group, which handles liquidation and auctions of industrial plants and equipment, and North East Printing Machinery Inc., which trades used graphic arts equipment, are handling the on-site and online auction for Sterling Bank.
Colortree had operated for more than 30 years printing direct-mail envelopes, flyers, brochures and other products. It laid off all 240 employees when the company closed its offices and plant.
Commercial paper supplier Lindenmeyr Munroe, paper manufacturer Domtar Corp. and printing equipment and supplies distributor G.E. Richards Graphic Supplies filed the involuntary bankruptcy petition. Colortree has 21 days to file a response to the petition. The bankruptcy judge will determine the outcome.