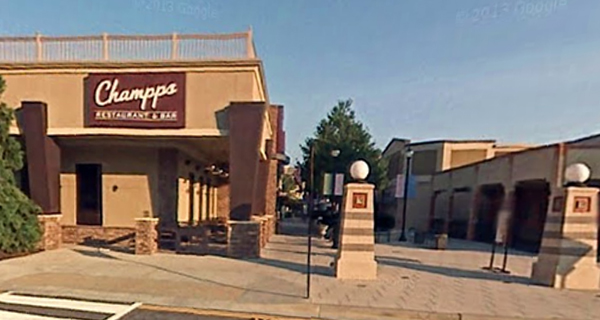 The Champps Americana restaurant in the Stony Point Fashion Park served its last meal Tuesday night.
On Thursday, a sign was posted at the Starbucks in the mall announcing it would close Feb. 24.
a signed was posted on door of the Starbucks at the mall announced the store will close Monday.
The sports-bar chain blamed underperforming sales for abruptly closing its Stony Point restaurant.
"The primary reason is, despite the best effort of employees and managers, that restaurant has not been delivering strong numbers for some time. [The staff] worked hard to turn things around, but ultimately did not deliver," said Rick Van Warner, spokesman for F&H Acquisition Corp., the parent company of Champps.
"It was a difficult decision. It was strictly a decision based on the performance of that particular restaurant," he said.
But the chain also closed a location each in Fairfax and in Tampa, Fla., this week.
F&H Acquisition, which owns Champps and about 100 restaurants under the Fox and Hound and Bailey's Sports Grille names, filed for Chapter 11 bankruptcy protection in mid-December amid a heavy debt load, declining sales and rising costs. The restaurant operator said at the time that it wanted to put the company up for sale.
It also owns two Bailey's locations in the Richmond area, which remain open.
Champps is the third major restaurant to close at Stony Point since the South Richmond mall opened in 2003.
Uncle Julio's Rio Grande Café closed in early 2007 and that space is still vacant. Copeland's Cheesecake Bistro closed in late 2008 and that space has become a CineBistro.
Steven Bonniville, the mall's general manager, said he wasn't surprised by the Champps closing.
"This is one we have been watching since they were going through a corporate bankruptcy. They have closed multiple locations throughout the country," Bonniville said. "It does not speak to the health of the center. The other restaurants are doing great and their business is strong."
The closing means Taubman Centers Inc., the Michigan-based owner of Stony Point, will need to find a tenant for that space. The two other Champps closing this week are in malls owned by Taubman.
Taubman is working on a potential deal for another restaurant to take over the former Uncle Julio's space, Bonniville said. "We think this will come to fruition very soon."
The other major restaurants remaining include Brio Tuscan Grille, P.F. Chang China Bistro and Fleming's Prime Steakhouse & Wine Bar.
Champps employed four managers and 53 hourly workers, F&H Acquisition's Warner said.
"We did provide severance for employees and managers based on time on service," he said.
Karri Peifer, editor of Richmond.com, contributed to this report.