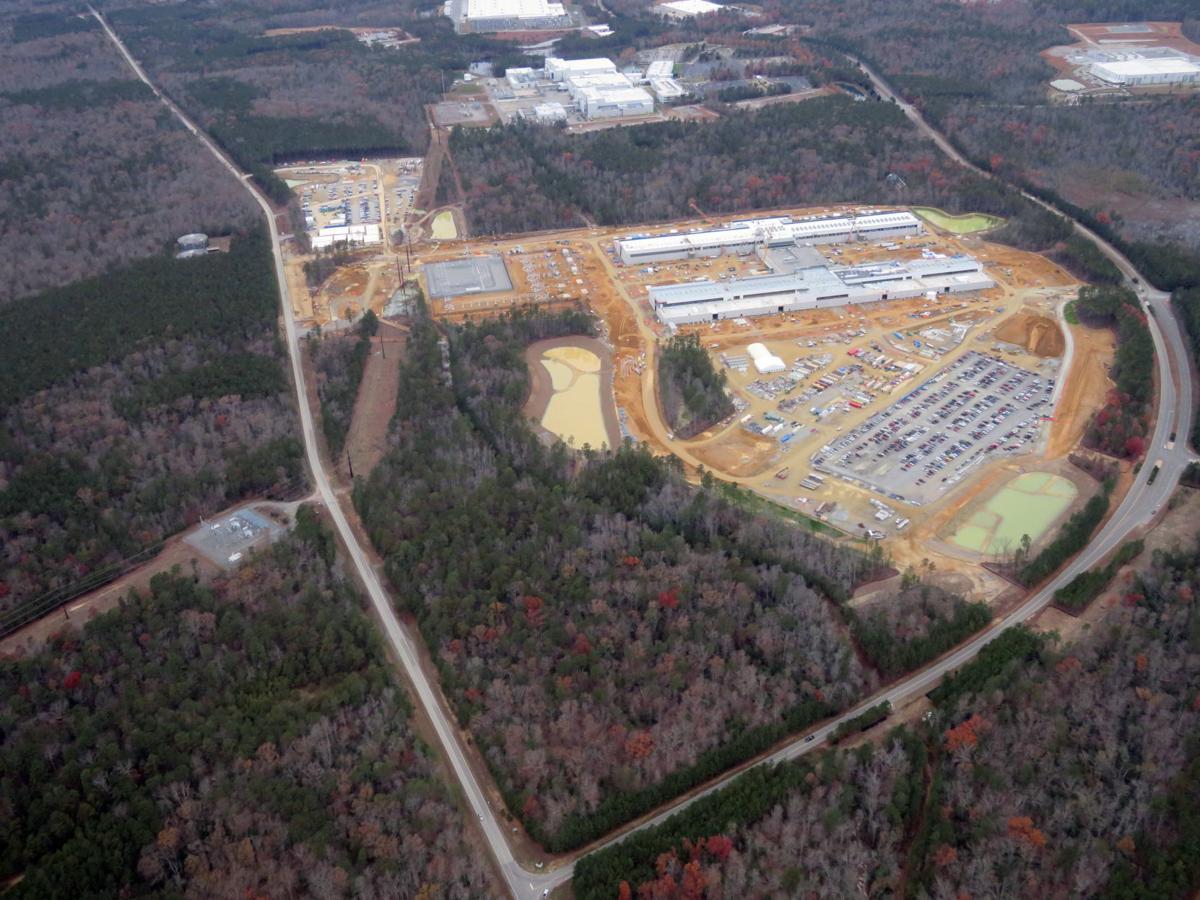 Dominion Energy is dedicating power generated by six new solar energy plants to Facebook to offset the social media company's electricity demand at data centers in Virginia and North Carolina.
The six planned projects — including one 20-megawatt facility that began operating Monday in Gloucester County — will not affect Dominion's Virginia utility ratepayers, but will sell their output exclusively to Facebook to ensure the company's operations rely on electricity from renewable energy sources.
"Facebook has consistently supported the development of green energy around the world, and their corporate sustainability goals are a driving force in the expansion of renewable energy," said Keith Windle, Dominion's vice president of business development, in an Earth Day announcement of the projects on Monday.
The six projects — three in Virginia and three in North Carolina — are different from the two new solar facilities proposed by Dominion and approved by the State Corporation Commission to help offset the electricity demand at Facebook's new data center under construction in eastern Henrico County.
Those two solar projects, which Dominion has begun building in Surry County, required certificates of public necessity from the SCC because their cost will be recovered from both Facebook — through renewable energy attributes the company will purchase under a new Virginia rate tariff — and utility ratepayers.
The SCC approved the certificates for the Colonial Trail West and Spring Grove 1 facilities in January, under the performance condition that customers pay for them only when they run. The commission approved a new rate clause last week that will allow Dominion to collect more than $10.3 million from ratepayers between June 1 and May 31, 2020, to recover the costs not covered by Facebook.
Dominion said the six projects represent "ring fence facilities" that will operate solely for Facebook, which will pay for them through renewable energy certificates it will purchase from the regional transmission system that operates in the Mid-Atlantic area.
The six solar projects will generate 350 megawatts of power, in addition to the 240 megawatts that the two pending Surry plants will produce. Together, the solar plants will produce enough electricity to power 147,500 typical households.
"There could be more coming," Dominion spokeswoman Daisy Pridgen said.
North Carolina regulators have approved the three projects planned there in Northampton and Halifax counties, Pridgen said. The three Virginia projects — in Gloucester, Westmoreland and Mecklenburg counties — require only approval by the Department of Environmental Quality under a general permit, she said.
Dominion counts the projects toward its commitment to produce an additional 3,000 megawatts of power from renewable energy sources by 2022 and 5,000 megawatts by 2028 under a Virginia law adopted last year that found the goals in the public interest.
Facebook is pushing to meet all of the company's power demands with renewable energy by the end of next year. It pledged $250 million to pay for new renewable energy projects to serve the first phase of a $1 billion data center under construction in eastern Henrico.
The company announced in September that it plans to invest another $750 million to double the size of the center at White Oak Technology Park.
"We are thrilled to be able to partner with Dominion Energy to support our operations with new renewable energy resources and bring additional investment to the region," said Bobby Hollis, head of global energy and site selection at Facebook, in the announcement Monday.
"We look forward to continuing to partner together to further grow the clean energy market and encourage others to power their operations with renewable resources."