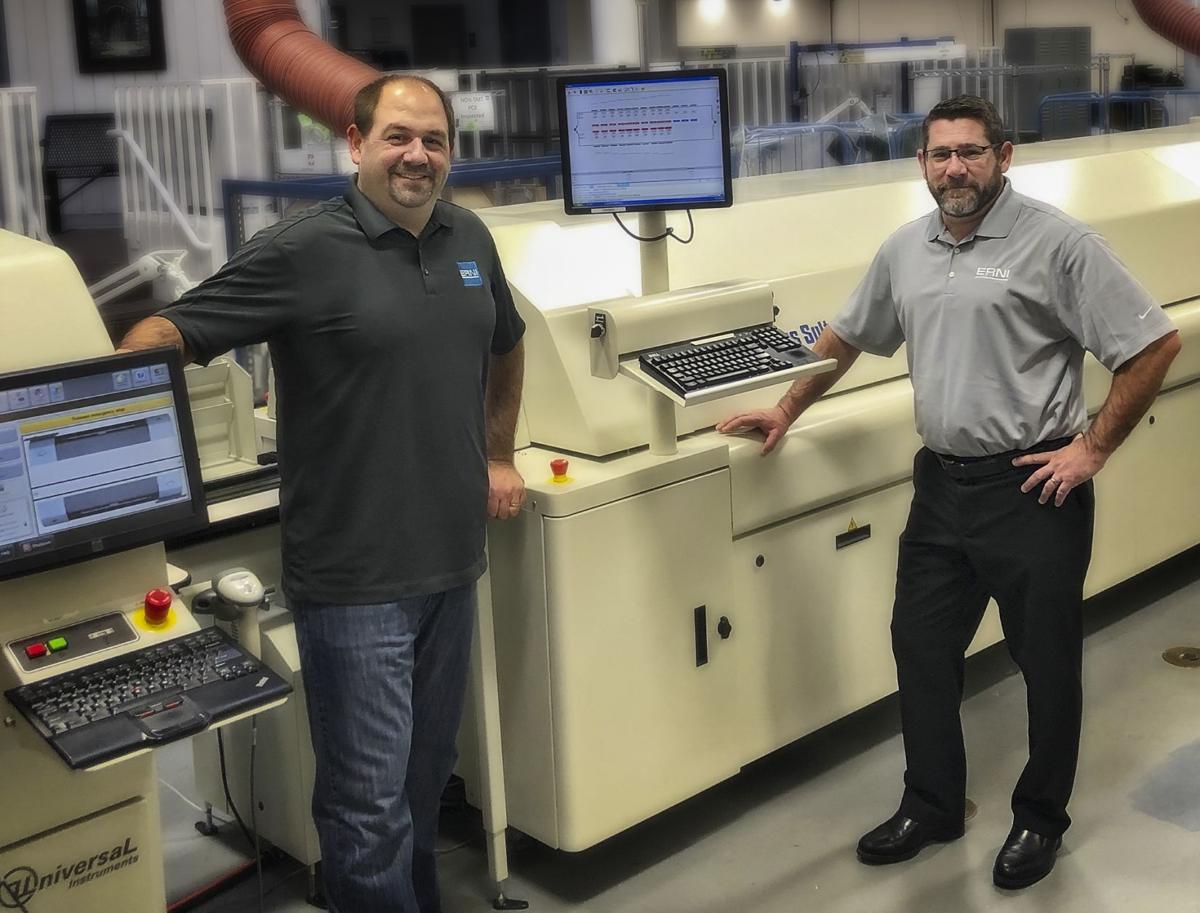 ERNI Electronics Inc., a Europe-based manufacturer of electrical connectors, is planning to build a new office and plant in Chesterfield County, where the company expects to add about 105 jobs in the next five years.
The company currently has a small office and manufacturing facility on Westwood Avenue in Richmond that employs about 25 people. It is relocating to an 11-acre site in the Waterford Business Center near the Powhite Parkway and the state Route 288 interchange in Chesterfield.
ERNI plans to invest about $25 million to build the new plant. The phased project will start with a smaller facility, but it eventually is expected to total about 80,000 square feet, said Bill Knable, managing director and president of the U.S. operations of ERNI Electronics.
"We are going to break ground in early April," Knable said. "Our plans are to occupy the facility by the end of the year and then have machinery start to arrive from Europe in the first quarter of 2020."
The company's ERNI International AG parent company is based in Zurich, Switzerland, and has operations in 40 countries. The company makes electrical connectors, central electric units, and cable housings and enclosures. It is a key supplier for industrial automation and the automotive industry.
ERNI said it will "significantly increase its U.S.-based manufacturing presence" with the new plant in Chesterfield, which will house the American headquarters for ERNI Electronics along with manufacturing.
The new jobs will include "skilled production jobs operating very sophisticated machinery," Knable said.
ERNI decided to expand its U.S. manufacturing because of growing demand in the North American market. The company considered South Carolina and several other states for the new plant but chose the Richmond region in part because it can recruit and train skilled employees here, Knable said.
"One of the things that is important to us is we are going to have to invest a lot in our people," he said, "and we want to be in a metropolitan area that is attractive to people and has a good education system."