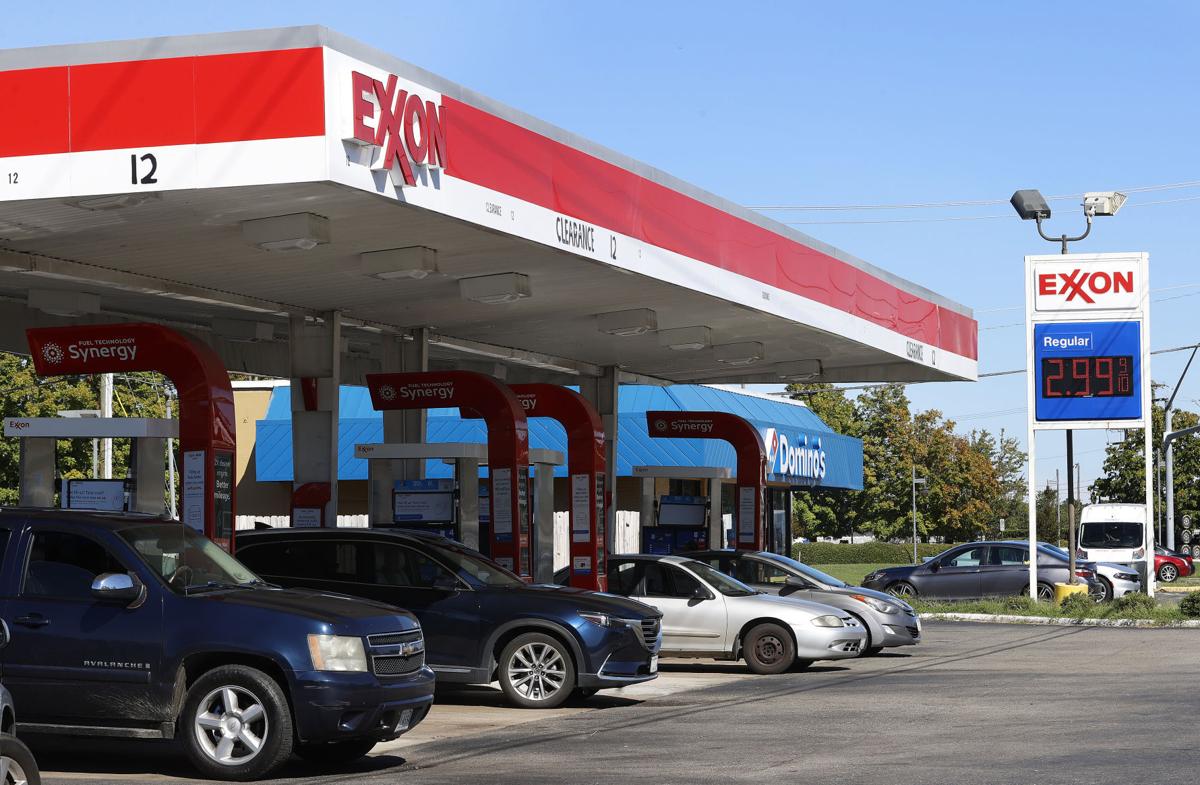 Virginia Attorney General Mark R. Herring's office said it has reached a settlement with a Henrico County gas station for allegedly engaging in price gouging in May when the shutdown of a key U.S. pipeline disrupted gasoline supplies in Virginia.
Herring's office said it has obtained a $2,500 civil penalty and a $300 disgorgement of profits from Saly Inc., which does business as RIR Mart Exxon, for alleged violations of Virginia's post-disaster, anti-price gouging law.
Herring's office filed a complaint in Henrico Circuit Court against the gas station on Laburnum Avenue for allegedly raising its gas prices from $3.49 per gallon for premium unleaded fuel to $4.49 per gallon, an increase of nearly 29%, on the evening of May 11 after Gov. Ralph Northam declared a state of emergency because of the shutdown of the Colonial Pipeline.
Gas prices around Virginia rose and many consumers scrambled to fill their cars after a computer cyberattack forced the closure of the Colonial Pipeline, which supplies almost half of the East Coast's fuel, on May 7.
The average price for regular unleaded gasoline in Virginia on May 7 was $2.75, which rose to $2.79 on May 11 then jumped the next day to $2.87 per gallon following a run on gasoline during the pipeline shutdown, according to motorist club AAA, which tracks daily gasoline prices.
In the Richmond region, the average price on May 7 was $2.74 per gallon, which rose to $2.77 by May 11 before jumping to $2.86 on May 12.
Herring's office said that under the terms of the legal settlement, RIR Mart Exxon agreed to be enjoined from engaging in further violations of Virginia's price gouging law and the Virginia Consumer Protection Act. The business also agreed to pay $2,500 in civil penalties and attorneys' fees and has disgorged more than $300 in excess profits made from the "offending sales."
Consumers who purchased premium unleaded gasoline from RIR Mart Exxon on May 11, 2021, should file a complaint with the attorney general's consumer protection office to be considered for reimbursement of excess charges they paid.
A spokeswoman for the attorney general's office said the office could not comment on any other pending legal actions for price gouging during the pipeline shutdown.