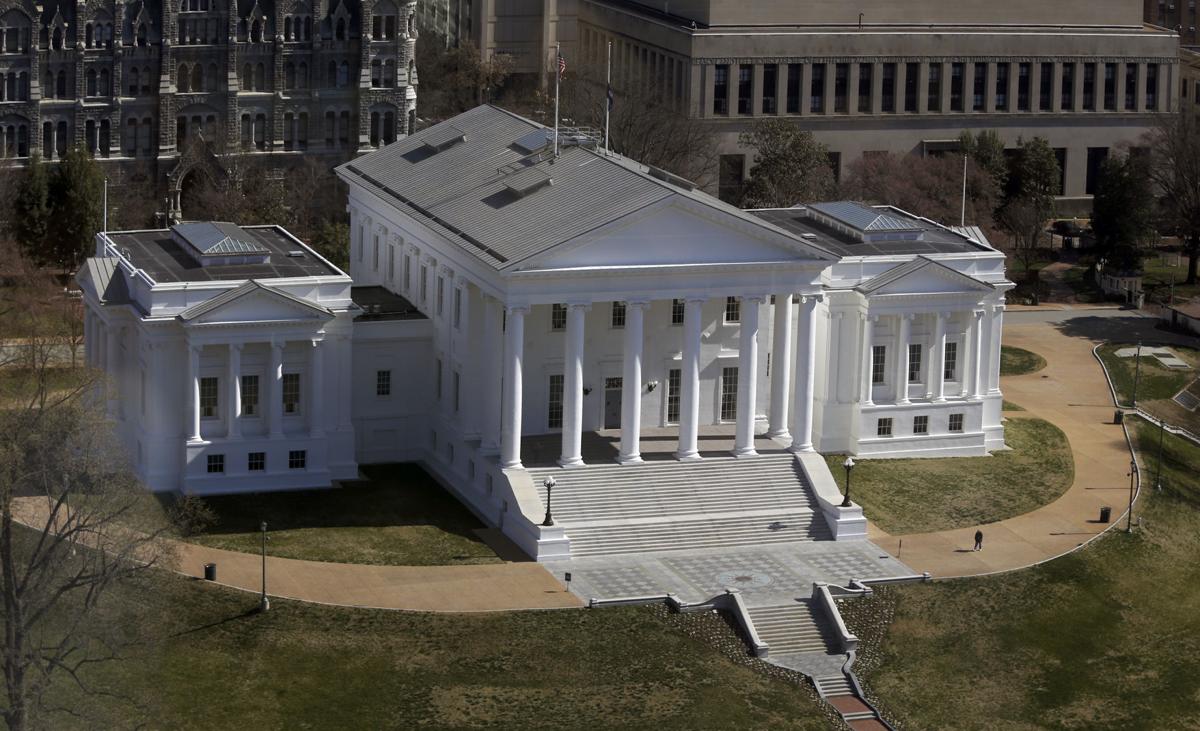 Gov. Ralph Northam has announced the following appointments:
Richmond Eye and Ear Hospital Authority
Robert A. Crouse of Midlothian, president and CEO of The Virginia Home;
Frank J. Franzak of Chesterfield, faculty member at Virginia Commonwealth University School of Business;
Alan Lombardo of Midlothian, CEO of Sheltering Arms Institute;
Anne Howell McElroy of Richmond, physician;
Andrew J. Michael of Goochland, president of Commonwealth Eye Care Associates;
Paul T. Miller Jr. of Manakin-Sabot, public relations consultant;
Wayne Shaia of Henrico, physician at Balance and Ear Center;
Walter F. Spence of Henrico, vice president of maintenance and capital programs at Commonwealth Senior Living; and
Joanne Wiley of Richmond, financial advisor at Davenport & Company.
Safety and Health Codes Board:
Michael Luce of Virginia Beach, manager of Field Services, HSB;
Charles Stiff of Richmond.
Board of Medical Assistance Services:
Greg Peters of Manakin-Sabot, president and CEO of United Methodist Family Services; and
B. Cameron Webb of Charlottesville, director of health policy and equity at University of Virginia School of Medicine.
Brown v. Board of Education Scholarship Awards Committee:
Joan Cobbs of Farmville, retired from the U.S. Department of Justice;
Marcella V. Luck of Henrico, director of recruitment at Virginia Commonwealth University; and
Karen Eley Sanders of Blacksburg, associate vice provost for college access and chief diversity officer at Virginia Tech Carilion School of Medicine.
Public Guardian and Conservator Advisory Board:
Kathy Harkey of Doswell, executive director of National Alliance on Mental Illness of Virginia.
State Child Fatality Review Team:
Megan L. Clark of Farmville, commonwealth's attorney for Prince Edward County.
Raymond Keating of Norfolk, head international merchandiser at Perdue Agribusiness; and
Linda V. Smith of West Point.
Behavioral Health and Developmental Services Board:
Kendall L. Lee of Kenbridge, assistant director of speech, hearing and learning services at Longwood University.
Citizens' Advisory Council on Furnishing and Interpreting the Executive Mansion
Ethan Brown of King William County, artist and member of the Pamunkey Indian Tribe; and
Lauranett L. Lee of Chesterfield, historian at University of Richmond.
Virginia Board for Asbestos, Lead, and Home Inspectors:
Paul D. Thomas of Norfolk, operations manager at Applied Laboratory Services.
Virginia Pitman Barnes of Kilmarnock, seed specialist at Coastal AgroBusiness;
David W. Coleman of Amelia, senior grain originator at Smithfield Grain;
Lloyd Hayden Eicher of Tappahannock, certified crop advisor at JADIP LLC Ag Consulting; and
Wallick Harding of Amelia, partner at Hard Acres Farm.
Board of Commissioners of the Virginia Port Authority:
Eva Teig Hardy of Richmond, retired executive vice president of Dominion Energy and former secretary of health and human resources; and
Joni Ivey of Newport News, retired chief of staff for the office of U.S. Rep. Bobby Scott.
Virginia Racing Commission:
Marsha K. Hudgins of Suffolk, president and CEO of Hudgins Contracting Corporation; and
Stephanie B. Nixon of Ashland, owner of Horseshoe Hill Farm.
Board of the Virginia Public Building Authority:
Suzanne S. Long of Richmond, partner at Meyer, Baldwin, Long & Moore.
Tom Taliaferro of Suffolk, business manager at Montague Farms.