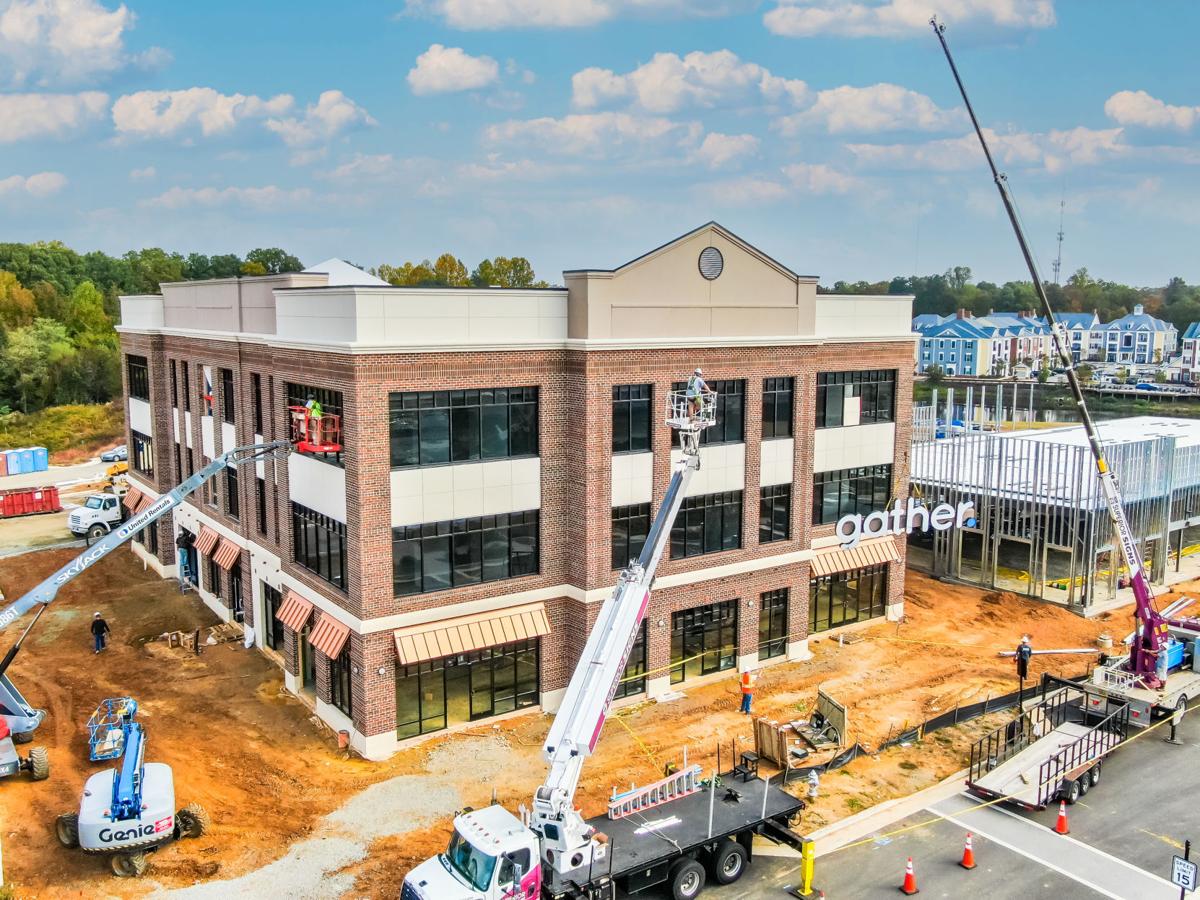 Gather, the Richmond-based operator of coworking spaces, plans to open its fourth location in the Richmond region soon.
The company, which designs, builds and operates coworking offices in which multiple businesses share space and amenities, is expecting to open a new office in early December — called Gather Midlothian — at 14321 Winterbreeze Drive in the Winterfield Crossing community.
The office will be the seventh location overall for Gather, which was founded with one space in Richmond in 2014 and now has local sites in downtown Richmond, Scott's Addition, Short Pump and three locations in the Hampton Roads region.
The new Gather location is part of the Winterfield mixed-used development in Midlothian being developed by Blackwood Development Co., which will include numerous office, retail and restaurant businesses as well as apartments.
"Ever since we opened our location in Short Pump, we have been getting requests for a location in Midlothian," said James Crenshaw, a co-owner and managing partner of Gather. "We had been on a search for a location in Midlothian for a long time, and we think we have found a good fit."
Gather has more than 1,000 combined members in its Richmond and Hampton Roads locations. Those members include individual freelance business owners, small businesses with several employees and some larger, international businesses that have chosen Gather to set up regional offices.
Crenshaw said membership has held up well during the pandemic. Memberships start at $250 per month for a shared coworking office space to $350 a month for a dedicated desk. Private office spaces start around $500 per month for one person and increase based on how many people a member needs to work in the space.
The new Gather location will be about 25,000 square feet, occupying three floors of a 30,000-square-foot office building. Gather said it will be able to accommodate up to 400 people using office space in the building.
The site will include 110 offices of varying sizes for anywhere from one to 15 people, along with shared, open-area work spaces, event space and conference rooms. The site also will include a wellness room and a soundproof podcast room.
The office will have a communal kitchen stocked with tea, kombucha, fruit-infused water and locally roasted coffee.
In a statement from Gather, Chesterfield County Administrator Joe Casey called the development "a game changer for Chesterfield."
"Pre-COVID it made perfect sense in serving those wanting a more productive and friendly workplace or those wanting a shorter commute," he said. "Now and post-COVID, there are so many other benefits in offering a spacious, engaging and safe alternative closer to home for the newfound teleworker."