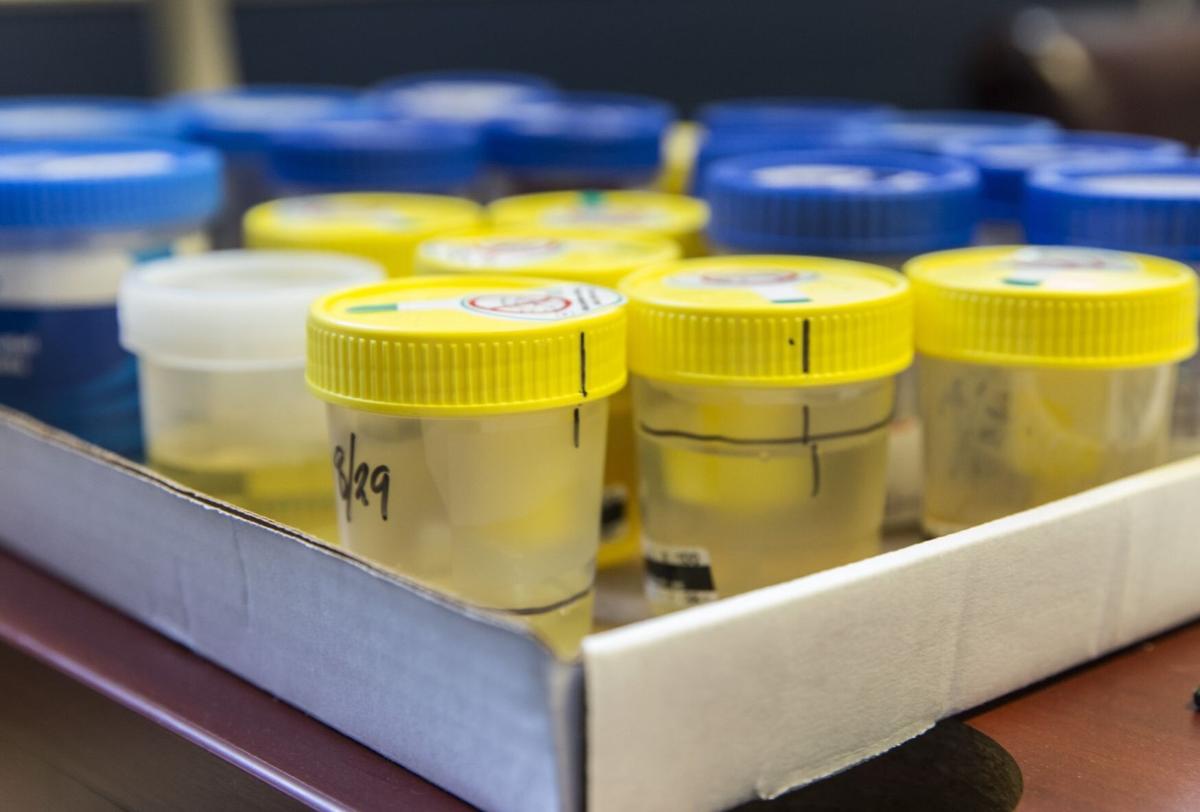 Virginia's laws against marijuana possession have been loosened somewhat now, but that doesn't mean people will get a free pass when applying for a job or at work when it comes to cannabis use.
Under the law that went into effect July 1, employers still can test as a condition for employment and take disciplinary action against employees for marijuana use, though the change in the law may prompt employers to revisit some of their internal policies.
For instance, Henrico County-based Altria Group Inc., which has an ownership stake in a Canadian cannabis company, said it removed cannabis from pre-employment policies and procedures such as drug screens for salaried and hourly employees in 2019, well before Virginia's law changed.
Altria paid $1.8 billion in 2018 for an ownership stake in Cronos Group, which has medicinal and recreational cannabis brands, after Canada legalized marijuana.
However, Altria, also the parent company of tobacco giant Philip Morris USA, said it will still test for drug use in situations where safety might be compromised.
"Because of the safety-sensitive nature of our manufacturing environments, hourly employees remain subject to post-accident screening for marijuana," the company said.
Some employment protections for people who use cannabis oil for medical reasons with a doctor's note are provided for under Virginia's new law. But even with a medical reason, employees still can be prohibited from using cannabis at work.
Recreational marijuana users have no such protections from any employer policies. The change in the law allows people to grow up to four marijuana plants at home for personal use and possess up to an ounce.
That puts employers in a position of having to carefully balance their policies about what employees can do on their own free time versus on work days as well as the impact marijuana use might have on job performance, said Matthew Nieman, a lawyer with Jackson Lewis P.C. specializing in labor and employment law. Nieman advises employers in multiple states about drug policies.
"I get asked questions about this five or six times a day," Nieman said.
Tests for THC, the psychoactive chemical in marijuana, can detect whether it has been in the body for days or even weeks after the drug is consumed. Tests are less sensitive for many other drugs such as alcohol that pass through the body much quicker, Nieman said.
So employers can adopt an approach that focuses on whether marijuana use can result in a job performance or safety issue, he said. "For the average employer, the focus has been, and always should be, on safety," he said.
"I don't have employers coming to me and asking, 'I am looking for new ways to fire my workers and create recruiting challenges' " through drug screenings, Nieman said. "They just do not want to have an accident at work."
Some employers are maintaining restrictive policies because marijuana remains illegal under federal law. Businesses that have federal contracts or operations covered by the U.S. Department of Transportation regulations still must abide by federal restrictions on marijuana.
For instance, Richmond-based Dominion Energy Inc., the state's largest utility company, says it will maintain a zero-tolerance policy toward the use of federally banned substances, including marijuana, in part because the company has federal contracts.
"Notwithstanding the recent change in law in the Commonwealth of Virginia, safety continues to be paramount at Dominion Energy," the company said in a statement responding to questions about its policies. "We expect employees to come to work each day fit for duty to protect themselves, their colleagues, and our neighbors. Our commitment to safety and our expectations of our employees will remain steadfast regardless of how governmental bodies treat consumption of alcohol, marijuana, and other products that can cause impairment."
The relaxation of the law is a concern for companies that have employees working with heavy equipment or in transportation-related jobs that already have been hard to fill during the pandemic, said Corey Divine, president and CEO of Candidate Source, a Henrico-based staffing company that recruits employees for manufacturing and distribution companies.
"We have been dealing with it for six months," Divine said, referring to more job candidates failing drug tests. "We have more marijuana-positive drug tests than we have ever had."
People might misunderstand that even though possession of small amounts of marijuana is legal in Virginia now, they still can be disqualified from a job for a positive test, he said. "I think we will only see more of that," Divine said, adding that some of his clients require pre-employment drug screenings for new hires while others don't.
Used-car retailer CarMax Inc. said it does not screen for marijuana use during the company's pre-hire drug screening process. However, the Goochland County-based chain maintains a policy prohibiting being under the influence of drugs at work.
"CarMax is committed to maintaining a safe, drug-free workplace. Being under the influence of alcohol or drugs at work, including marijuana and THC, violates CarMax policy," the company said.
Online retail giant Amazon, which has thousands of employees in the Richmond region, announced in June it will no longer include marijuana in the company's drug screening program for positions not regulated by the federal transportation department.
"In the past, like many employers, we've disqualified people from working at Amazon if they tested positive for marijuana use," the company said in a statement. "However, given where state laws are moving across the U.S., we've changed course."
Amazon said it will instead treat marijuana the same as alcohol use and will continue to do impairment checks on the job while testing for drugs and alcohol after any incident.
The state of Washington — where Amazon is based — was among the first in the country to legalize marijuana for recreational use. Amazon also is building its East Coast headquarters in Virginia, where marijuana became legal July 1.
The company also said it is backing federal legislation that would legalize marijuana at the federal level and expunge criminal records.
Local governments also seem to be keeping restrictive policies, although a spokesman for Richmond Mayor Levar Stoney said the city is reviewing its policies.
"The City of Richmond is committed to reducing barriers to employment and to hiring policies that are consistent with existing law," spokesman Jim Nolan said in a statement. "As such, the administration is actively reviewing its existing policy with the office of the city attorney and will inform the public of any changes or revisions."
The Henrico and Chesterfield county governments said they are not making any changes to drug testing policies.
"Marijuana remains a Schedule I controlled substance under the Controlled Substances Act of 1970. As such, any use of marijuana — medical or otherwise — is against federal law and county policy," a spokeswoman for the Chesterfield government said.
New hires will remain subject to pre-employment drug testing, and all employees "will remain subject to reasonable suspicion and/or random drug testing where applicable."
VCU Health System said the hospital system will no longer include marijuana in its pre-employment drug-screening panel but will continue to prohibit possession or use of marijuana during work hours, a spokeswoman said.
The health system said it remains committed to being a "drug-free workplace," and "impairment caused by use of marijuana at work will result in disciplinary action."
"We believe it is in the best interest of our team members, patients, visitors and the community to remain a smoke-free, firearm-free and drug-free campus," VCU Health said. "That's why we will not allow the possession or consumption of any amount of marijuana in any VCU Health-owned, operated or leased facility or on our campuses."
Another major operator of health care facilities in the Richmond region — HCA Virginia — said it is not changing its policies prohibiting marijuana use.
"Because our policy prohibits use of any substance that is illegal under state or federal law, our position on marijuana hasn't changed," the company said. "All HCA Healthcare colleagues across the enterprise must continue to comply with the Drug Free Workforce Act, which makes it unlawful to use drugs in the workplace."
(804) 775-8123
Staff writers Eric Kolenich, C. Suarez Rojas and Jess Nocera contributed to this report.