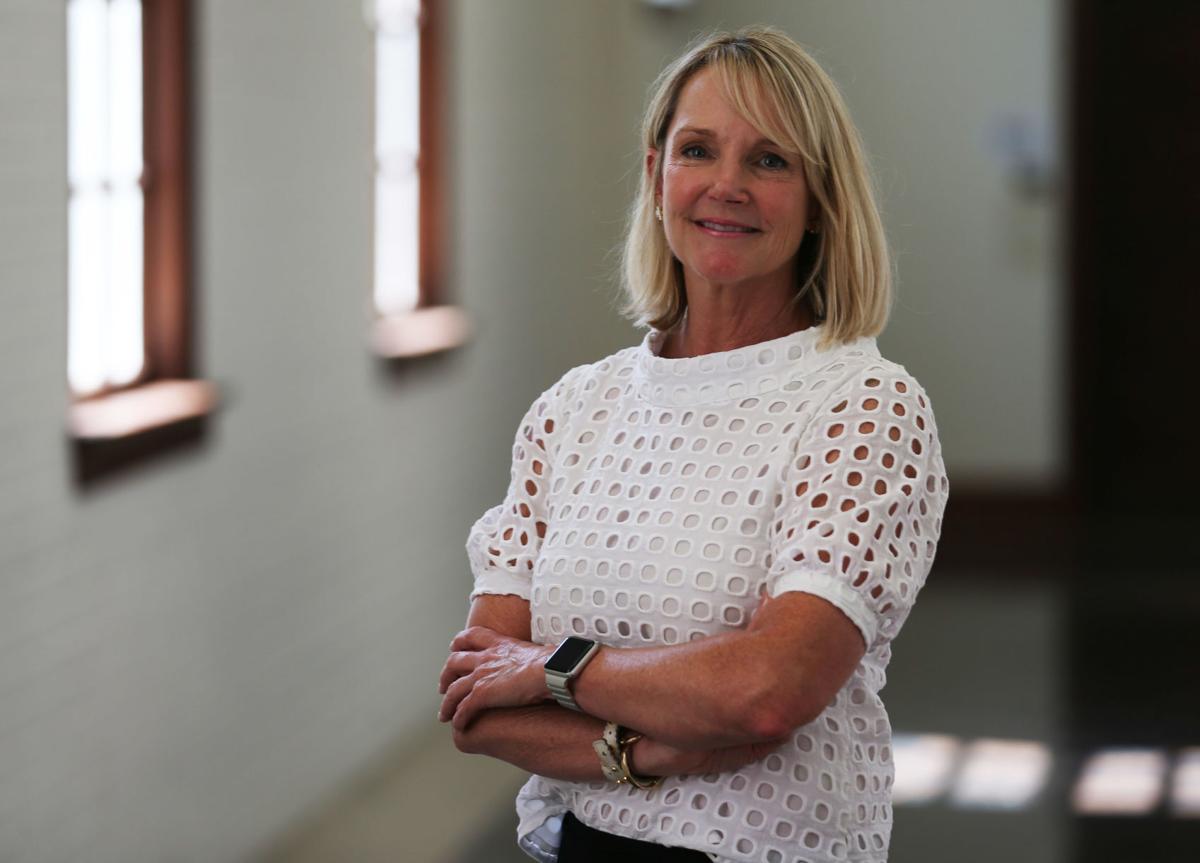 A Richmond-based startup company that offers an online tool for people to help out senior citizens in their communities now wants companies to offer its service as a benefit for their employees.
Naborforce, founded by local entrepreneur Paige Wilson in 2018, operates a website that connects aging adults to a network of care providers — called "Nabors" — who can earn some extra cash by performing household chores, doing errands or just offering companionship to seniors.
The Naborforce service is now available in the Richmond, Charlottesville and Williamsburg areas of Virginia and in the Raleigh, Durham and Chapel Hill area of North Carolina, as well as the Bethesda, Md., area.
On Tuesday, the company announced that it is now opening up its service as a benefit that employers can offer for employees who face the challenges of caring for aging family members.
"About one in four employees are taking care of an older parent," said Wilson. "In the next five years, that is going to double, so about 50% of employees will be taking care of an older parent."
Wilson founded the company after caring for her own aging mother. Naborforce does not provide healthcare or nursing services, but Wilson sees the work that the "nabors" do through the service as one way to help address the many issues surrounding an aging U.S. population.
"This is a silent, care-giving crisis," Wilson said, adding that lost time related to care-giving by employees costs companies and other organizations about $34 billion a year. It also adds to healthcare costs resulting from stress and depression, she said.
Naborforce is seeking to offer its service through employers either by having them simply promote it to their employees, or as a voluntary benefit in which employees can get a discount with Naborforce if they go through their employers to sign up for the service. A third option is for employers to offer it as a paid benefit for employees.
Two Richmond-based companies, Dominion Energy and Atlantic Union Bank, have signed up to offer the service as a voluntary program for employees.
"By offering this critical backup support, we can help reduce the stress on those with eldercare challenges, especially our female teammates who often bear a disproportionate caregiving load," said Maria Tedesco, president of Atlantic Union Bank.
Regina Elbert, vice president of human resources business services at Dominion Energy, said the Naborforce program is part of an effort by the company to provide innovative ways to support family caregivers that will provide relief for employees balancing caregiving responsibilities with their careers.