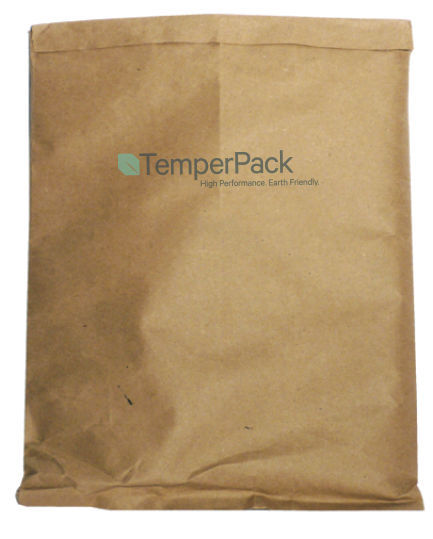 TemperPack, a manufacturer of sustainable packaging technology for perishable goods, announced Wednesday that it will invest $2 million to expand its headquarters and manufacturing operation in South Richmond, creating 23 new jobs.
The company, at 3807 Castlewood Road off Jefferson Davis Highway, will purchase production equipment that boosts capacity to create products for new markets.
"We're seeing tremendous growth in the e-grocery category, which is what we are predominantly focused on," said John Briney, spokesman for the packaging company.
TemperPack, which celebrated its two-year anniversary last week, creates thermal insulation products used inside such products as meal-delivery kits.
The company has more than 20 clients, all in the business of shipping perishable items, Briney said, adding that Hello Fresh is one of its biggest clients.
TemperPack employs 20 full-time salaried workers and about 100 factory workers. The new jobs primarily will be salaried roles, Briney said. "We're looking to expand our management and promote within as we train people in the factory to take on more responsibility."
TemperPack plans to double its salaried employee count over a two-year period and new employees will be trained to operate the new production machinery through the Virginia Jobs Investment Program, Gov. Terry McAuliffe's office said Wednesday.
"Their dynamic, affordable product will help companies create less packaging waste, which is a critical issue facing businesses and the environment today with the surge of e-commerce," McAuliffe said in a statement.
"This young company highlights what entrepreneurs can accomplish in the commonwealth, while also making a difference in global sustainability."
The company uses either plant-based materials or recyclable plastic, Briney said. It started with jute — a plant-based shipping material typically used to ship cocoa beans and coffee beans — and added cotton, both certifiably bio-based materials that can be composted.
"As we look to grow, we are focusing on the market trend to make more products that are fully curbside recyclable as well as compostable," Briney said. "We want to lower the environmental impact."
Traditional insulation materials for shipping fresh products include Styrofoam and a foam plastic that can't be composted or recycled.
"Our mission is to help companies deliver more to consumers while wasting less," said TemperPack co-founder Brian Powers.
Briney said the company's sustainable products are capable of holding a cold temperature for 48 to 72 hours, depending on where the product is shipped.
"We spec our products to our clients' needs, so if their shipping area is predominantly in hotter regions we can create cold chain insulation that holds up regardless of the climate," Briney said.
Richmond Mayor Levar Stoney said in a statement that he is pleased TemperPack has chosen to grow and expand in Richmond.
"We are especially enthused to see this kind of growth in a sustainability oriented company working so proactively to mitigate the environmental impacts of commerce," he said.