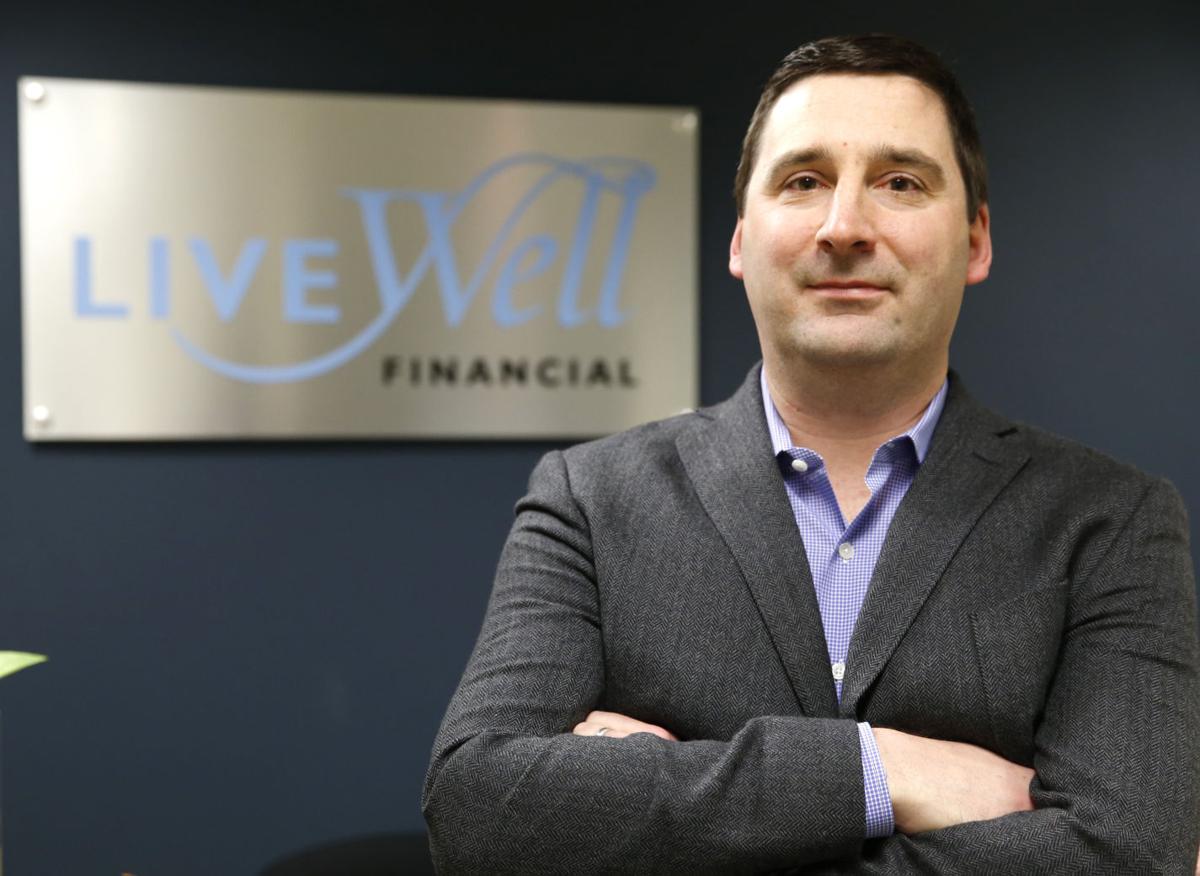 Three creditors of Live Well Financial are trying to force the former Chesterfield County-based mortgage lender and servicer into involuntary bankruptcy protection.
Flagstar Bank, Mirae Asset Securities Inc. and Industrial and Commercial Bank of China Financial Services LLC claim that Live Well, which abruptly ceased operations in early May, owes them a total of more than $130 million.
The three filed the involuntary Chapter 7 petition on Monday with the U.S. Bankruptcy Court in Delaware. Involuntary bankruptcies are primarily filed against businesses when petitioning creditors believe the business can pay but refuses to do so.
A bankruptcy judge will determine the outcome.
"Given the debtor's recent mass layoff, there are serious questions regarding the management and control of the debtor, its ability to protect and preserve assets (including any potential causes of action that may exist as a result of Live Well's activities), and liquidate in a manner that will maximize value for its creditors and other stakeholders," the filing said.
"Consequently, Flagstar and the petitioning creditors have filed the involuntary petitions in order to initiate a court-supervised, orderly liquidation process that will preserve the debtor's assets, protect value and, ultimately, provide for the distribution of such assets and value to parties entitled to them," the filing said.
"Based on the foregoing and other information publicly available to Flagstar, the other petitioning creditors and Live Well's stakeholders, it appears beyond any conceivable or serious dispute that Live Well is insolvent and is not paying its debts as they become due."
The petitioning creditors said the best way to handle Live Well's affairs is to go through a coordinated and controlled court-supervised bankruptcy liquidation.
Flagstar Bank, a unit of Michigan-based Flagstar Bancorp Inc., said in the bankruptcy court filings that it is owed about $69 million.
Flagstar filed a lawsuit last month in U.S. District Court for the Eastern District of Michigan demanding that Michael C. Hild, the CEO of Live Well and guarantor on the loans, repay the bank more than $82 million in principal, interest and expenses. On May 31, Flagstar amended that suit by adding Live Well as a defendant.
A Flagstar spokeswoman declined to comment.
New York-based Mirae Asset said it holds an unsecured deficiency claim of not less than $22 million.
Mirae and Live Well entered into a deal in March 2017 for a master repurchase agreement. The filing shows that a default occurs if Live Well fails to repurchase securities upon the applicable repurchase date or either party admits its inability to perform the obligation under the agreement.
Mirae Asset said it delivered a default notice to Live Well on May 22.
Industrial and Commercial Bank of China holds a claim against Live Well for not less than $40 million.
Live Well and New York-based Industrial and Commercial Bank of China signed a master repurchase agreement in April 2016. But Live Well failed to repurchase securities in November 2018 and December 2018 in violation of the agreement, according to the bankruptcy court filing.
It is unclear what developments took place that forced Live Well Financial to shut down on May 3 and lay off its 103 employees, who worked at the company's corporate offices in the Boulders office complex in Chesterfield.
"Due to sudden and unexpected developments in the markets for certain financial assets the company uses as collateral for certain credit facilities that provide this liquidity, these lenders have reduced significantly the amount of liquidity they make available to the company," Live Well Financial said in a letter to Virginia employment officials when it said it was ceasing operations.
Hild, who founded the company in April 2005, could not be reached for comment.
Live Well had been a fast-growing mortgage company. It was ranked No. 7 among the top reverse mortgage lenders by volume last year.
Meanwhile, Live Well Financial responded last week to a federal lawsuit filed last month by Monica Williams, a former loan account manager who abruptly lost her job. She wants her lost wages and seeks class-action status for the other employees.
The suit alleges the company violated the federal Worker Adjustment and Retraining Notification Act, or WARN Act, that requires companies with a large number of employees who are being laid off as part of a mass layoff or plant closing to provide 60 days' notice or to pay them their wages and benefits for the 60 days.
Stephen B. Brauerman, a lawyer in Delaware who is representing Live Well Financial, said in a court filing that the company "at all times relevant acted in good faith and according to its commercially reasonable business judgment ."
He said the federal WARN Act bars Williams from filing the suit because of "the unforeseeable business circumstances exception to the 60-day notice requirement."
"Live Well Financial's defenses will fail unless it produces evidence to buttress its explanations for shutting down. We have not seen such evidence," said Jack A. Raisner, a lawyer with the New York-based Outten & Golden LLP law firm who filed the suit with Christopher D. Loizides with Loizides firm in Wilmington, Del.