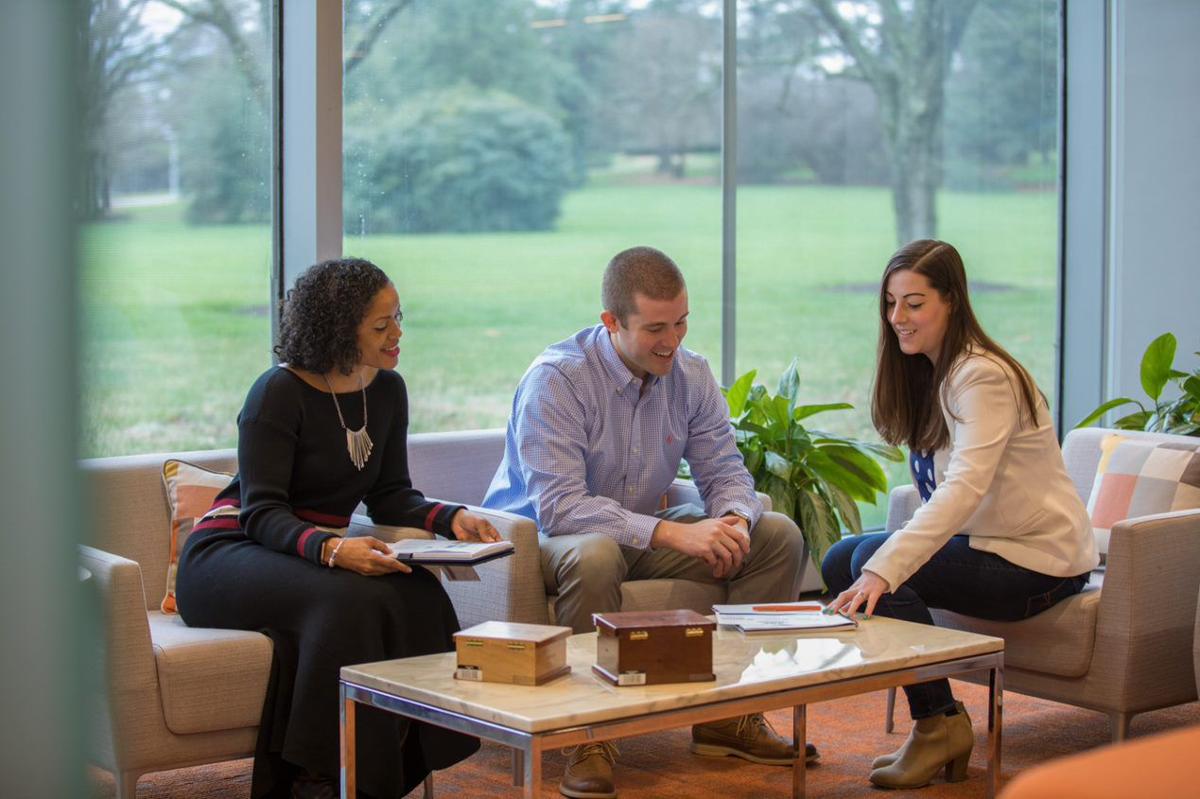 Altria Group Inc., a Fortune 200 company, is proud to call the Richmond area its home, the company said in its nomination to the Top Workplaces.
The Henrico County-based company is parent company to Philip Morris USA, the nation's largest tobacco manufacturer. Altria is ranked No. 3 among the mega-sized companies in the region in the Top Workplaces program this year.
Philip Morris' manufacturing center in South Richmond produces cigarettes for sale across the country. The federal excise tax paid on products manufactured at its facility is about $28 million on any single day.
More than $2 billion a year flows through Virginia from taxes, small-business revenue and income for more than 3,800 employees affiliated with Altria and its companies.
To support work/life balance, Altria offers 14 paid holidays and three weeks of vacation every year, paid parental leave for new parents, adoption assistance, an education refund program and an employee assistance plan. On-site perks include a fitness center, medical services, a cafeteria, company store and ATM.
Benefits include medical, prescription drug, dental and vision coverage for opposite or same-sex spouses, domestic partners and other eligible dependents. A 401(k) plan includes a company profit-sharing contribution with a minimum 13 percent plus matching contribution for eligible staff, including new employees.
"We've always offered highly competitive benefits, but we know we need to continually evaluate and evolve these offerings," said Steven F. Callahan, senior director of communications at Altria.
"Based on employee feedback, we're offering a number of enhanced benefits this year. For example, we have always had a very generous tuition reimbursement program, but we will be enhancing this program by offering student loan repayment assistance. And parenting will be easier with enhanced leave options, breast milk shipping for traveling mothers, and adoption and fertility assistance, including surrogacy assistance. And for our members of the armed forces and reserves, greater income protection."
The company has increased its focus in the past couple of years on the importance of diversity and inclusion, Callahan said. "We know that diverse teams make better and faster decisions and are more willing to challenge the status quo and innovate."
Altria has established nine employee resource groups to harness the full potential of employees and drive business results, he said. These groups include Altria's Hispanic, LGBT and black employee networks, and women in manufacturing.
"We're also working to promote more inclusion so that everyone feels like their voice is heard in the organization," Callahan said.
"We also know that employees need work/life balance, which is why we've implemented things like core office hours for our non-manufacturing locations, so employees can balance business and personal obligations."
Recruiting is based on the opportunity to work for an industry-leading company where employees are offered challenging work, great benefits and the ability to develop and grow throughout their careers, Callahan said.
"We do this through what we call our talent system, which forecasts talent needs, recruits the right talent, plans for employee advancement, encourages people to grow and develop, rewards and compensates employees, measures performance and creates a diverse and inclusive environment."
The pace of change within the industry is increasing and the operating environment is becoming more complex, Callahan said. "We know we need the right talent and culture to meet these challenges, and this is where we recognize the importance of diversity and inclusion in helping us."
Last year, employees in the Richmond area volunteered 19,065 hours doing such work as beautifying schools, cleaning parks and helping children get prepared to go back to school.
"One of the things that makes Altria such a unique place to work is our employees' commitment to giving back to the community," Callahan said. "That comes in a variety of ways like donations and volunteering of time."