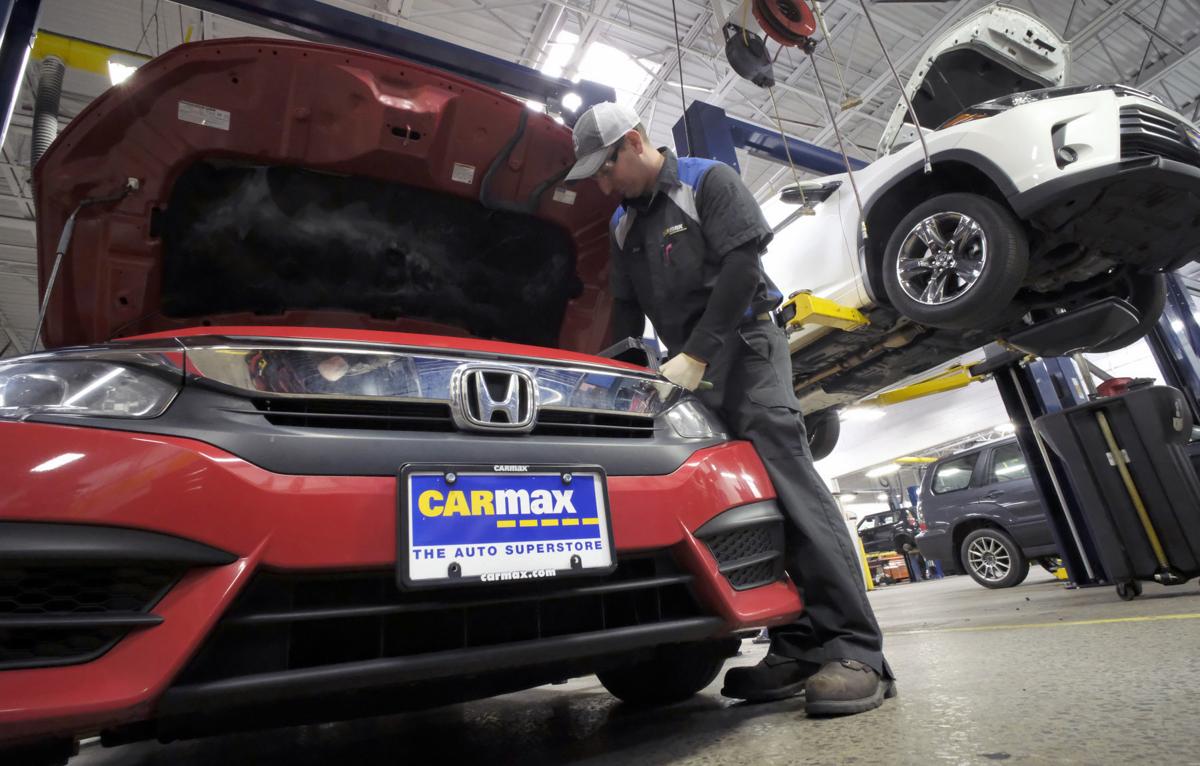 CarMax Inc. was named the Top Workplace this year in the mega-size category for companies in the Richmond region with 1,000 or more employees — marking the sixth year in a row it has earned the honor.
"CarMax is proud to call Richmond our hometown," said Diane Cafritz, chief human resources officer for the Goochland County-based automotive retailer.
"For more than 25 years, the city has embraced our disruptive business model to change the way Americans buy and sell used cars," Cafritz said. "Richmond has provided us with exceptional talent to fuel our growth.
"We are so pleased to be a part of making Richmond a great place to work and live."
The company, which employs more than 1,500 people in the Richmond area, is hiring for about 1,200 jobs in existing and new locations across the nation.
Those new jobs include an unspecified number of positions in marketing, technology, product strategy and corporate strategy at the CarMax home office in Goochland and its digital and technology innovation center along the Canal Walk in downtown Richmond.
The majority of open store positions are in sales and service operations, including technicians and inventory specialists.
CarMax, the nation's largest retailer of used cars, operates more than 200 stores in 41 states, including two in the Richmond area.
The company differs from other auto retailers in that it offers a no-haggle car-buying experience.
Cafritz said the company focuses on collaboration as well as respect and support for its employees.
"Our associates' dedication and drive to not only support the customer, but also each other, is what makes CarMax a great place to work," she said.
"You don't necessarily need to have experience in the automotive industry to work at CarMax."
She said the company focuses on hiring people with high integrity and helping them build their careers through training and development.
A CarMax career can take employees to places they never expected, she said, adding that employees are encouraged to cross-train and explore opportunities that may be outside their departments.
"I am continually challenged in my job, which allows me to grow professionally," an employee wrote in a confidential survey conducted by Energage for the Top Workplaces program.
"I get to help shape and reshape the business," another said.
Or this: "I learn something new every day and everyone I've interacted with has always been pleasant. It makes coming to work every day fun and enjoyable."
"With hard work, you can climb any ladders you put your sights on," an employee wrote. "I like who I work with and like working for a company that believes in giving back to the community."
Employees are encouraged to share their time, talents and resources to make the Richmond area a more vibrant place to live, work and play, Cafritz said. More than 1,100 employees participated in volunteer activities across the region last year.
In the meantime, the company continues to evolve in the face of changing demands and technologies.
"Every change we make is with our associates in mind, and our workplace is no different," Cafritz said. "We know that customers' expectations are changing, and they want a personalized, on-demand retail experience. So we are equipping our associates with new technology and other innovations that make their jobs easier and more engaging."
This year, the retailer will open customer experience centers in key markets.
The centers are designed to let customers buy cars on their own terms, including through online shopping and financing as well as the ability to pick up their vehicles at area stores or receive their cars through home deliveries.
"For the first time, CarMax customers will have a choice as to how they want to buy a car — from home, in-store or a seamless combination of both," Cafritz said.