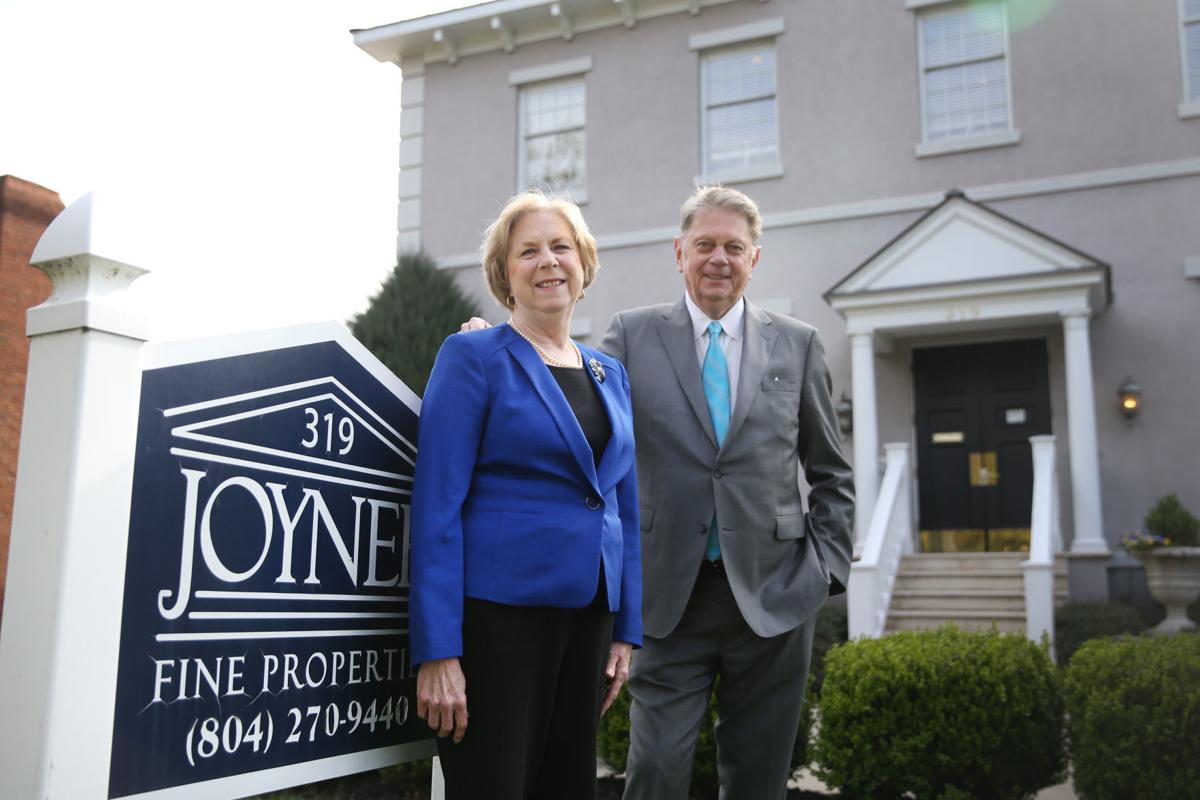 Joyner Fine Properties strives to hire full-time agents to ensure that customers receive the best service.
"We are very agent centric and staff centric," said Bill White, president of Joyner Fine Properties.
The company said it seeks to provide an environment in which all agents and employees can succeed.
"The successful recruitment of agents and staff is underpinned by the support and training and workplace we provide," said White, who joined Joyner in 1998 and grew the number of agents from 28 to 183.
"We found this to be true through one-on-one conversations with our agents as well as a recent internal survey. We enjoy self-examination and positive feedback for our agents and staff. This process, we hope, is what keeps us relevant to our clients and customers on a day-to-day basis," he said.
The Henrico County-based real estate firm, which has been in business since 1973, believes "in developing people who believe in real estate as a career, believe in themselves and believe in their company," according to company values.
For employees, Joyner provides health and dental benefits as well as a 401(k) retirement plan. "Those benefits are not atypical but the culture of family that is part of Joyner is priceless," according to the nomination.
"People stay in environments where they are learning and leave environments where they are not learning," the nomination states. "A creative, productive environment must be natural."
White said one focus, as the company continues to grow, is the addition of a new homes division, which is beginning to get traction and take up slack in the dearth of previously owned housing inventory for sale. "This along with our growing commercial and property management divisions continue to get us up in the morning with new challenges," he said.
The company said in its nomination that "top line values lead to bottom line results."
"We believe in personal motivation and personal recognition. We do not believe in overreliance on incentive motivation. We believe in motivation without fear," the nomination said.
The company emphasizes reliable products and effective service, understanding people and their values, support for personal growth, a spirit of cooperation rather than competition and coercion, and involvement and respect for others' ideas.
Joyner has been a profitable company through all economic periods, including downturns and upswings in the real estate cycle, the company said.
Its mission is to help people solve problems by being their source of knowledge for the brokerage of residential and commercial properties. The company branched into the commercial field with the opening in 2009 of Joyner Commercial, which is part of Joyner Fine Properties.
"Market sensitivity and knowledge continue to be an integral tool in the ever-changing real estate arena," White said.